ATLANTA — When Zozibini Tunzi, Miss South Africa was crowned Miss Universe 2019, she not only gained a historic victory for her country, but she also joins a list of other minority women taking the crown for the first time in history.

Miss Universe, Miss America, Miss USA, and Miss Teen USA are black women for the first time in history.
Here's a look at the other women who hold major titles.
MISS UNIVERSE ZOZIBINI TUNZI
Tunzi's win gives the country its second title in three years for a pageant that also saw strong showings from contestants from Puerto Rico and Mexico.
The 26-year-old's platform is fighting gender-based violence. Tunzi is currently studying public relations at Cape Peninsula University of Technology, but said she was forced to abandon her studies for a year because of her family's economic difficulties, Associated Press reports.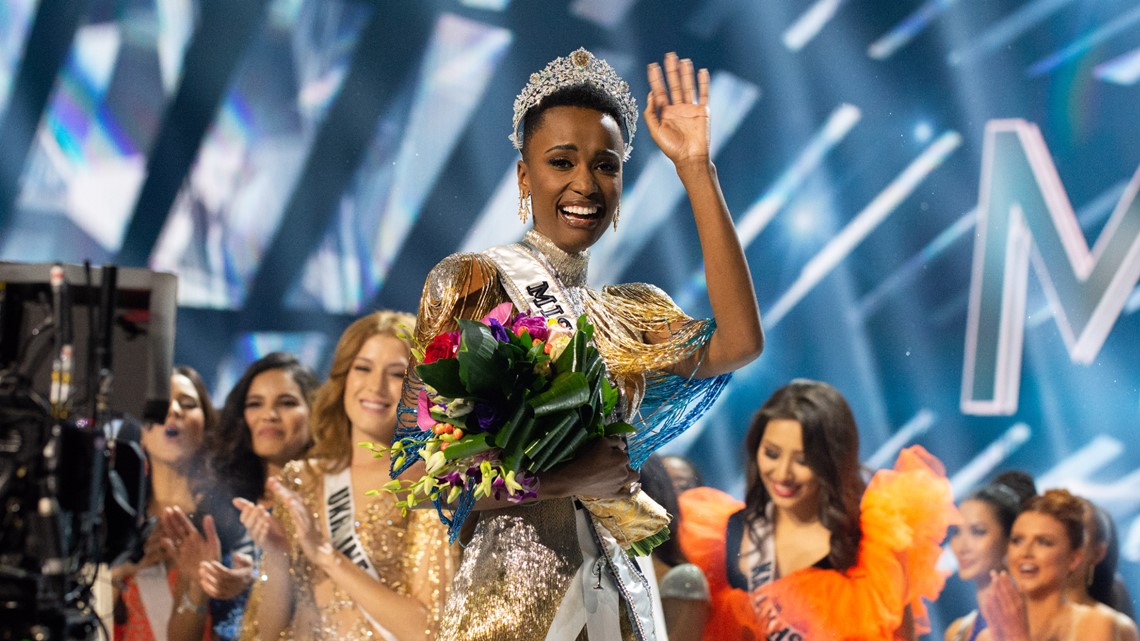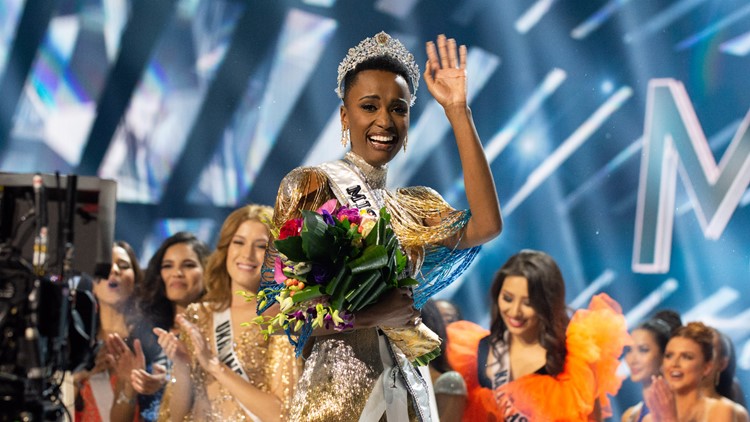 Tunzi will move to New York City where she will live during her reign and become a spokesperson for various causes alongside The Miss Universe Organization.
MISS USA CHESLIE KRYST
Cheslie Kryst, Miss North Carolina USA 2019, was crowned Miss USA at the conclusion on Thursday, May 2, 2019.
Prior to her win, Kryst worked as a full-time attorney licensed to practice in two states. She now serves as a correspondent for ExtraTV.

Like Tunzi, she moved to New York City and is a spokesperson for various causes with the organization.
MISS AMERICA NIA IMANI FRANKLIN
Nia Imani Franklin took home the crown for Miss America 2019 on September 9, 2018.
Before she was crowned the prestigious honor, she represented for the state of New York.

Franklin, 26, is originally from Winston-Salem, NC.
MISS TEEN USA KALIEGH GARRIS
Kaliegh Garris, Miss Connecticut Tenn USA 2019, took home the title for Miss Teen USA on Sunday, April 28, 2019.
The A-Scene spoke with the 19-year-old during the 2019 Miss Universe competition at Tyler Perry Studios.
She shared her excitement right before Tunzi was crowned.
'I was here earlier for dress rehearsal, and I was one of the stand in judges to have a face there to fill for camera time. It was so exciting. All of the girls looked gorgeous. It was one of the dress rehearsals, so it behind the scenes stuff. Definitely a lot of the great things to look forward to," Garris said.
MISS UNITED STATES ALEXIA ROBINSON
Alexia Robinson was crowned Miss United States in August 2019. The St. Louis native studied Biochemistry at the University of Missouri Columbia.
Her title should not be confused with Miss USA and Miss America, Miss United States is a different company. They describe their competition as "an enriching journey of multi-faceted personal growth where girls ages 20-29, supported by the families, compete on a national level," according to the website.
MISS EARTH USA EMANII DAVIS
Emanii Davis is representing Georgia on the world stage.
The Spalding County native is on a mission to make the world better as Miss Earth USA .
Davis, 25, graduated from Valdosta State University where she studied Communication with an emphasis in intercultural organization.
MISS SUPRANATIONAL USA REGINA GRAY

Regina Gray took home the crown for Miss Supranational USA 2019 on August 10.
The 28-year-old hopes to launch a career in broadcasting and expanding her consulting business.