ATLANTA -- She could have left this Earth without her final wish coming true, but that didn't happen thanks to local media mogul Tyler Perry.
Gospel Singer LaShun Pace met a hungry filmmaker about 20 years ago, before the fame and fortune. Tyler Perry was working on a play when LaShun came on board. The bond they shared is still strong to this day. In fact, it's that bond that led Perry to help her family.
It brings Pace to tears, thinking about what he's done for her, and her mother Betty Ann Pace, who has stage V kidney failure.
"They gave her four days to a week to live. And she's still living today," LaShun said.
Recently, her mother met Perry, and she told him her last wish was to become a homeowner.
"Before I die, I need a home for me and my daughters," LaShun said, relaying her mother's dream.
Thanks to Perry's generosity, the dream became a reality. He surprised 80-year-old Betty with a home.
"I love you," Betty cried. "I thank God for you."
A video captured the moment they pulled up to the new home.
"Glory, God!," she screamed. "Hallelujah."
Together, they sang in the garage and Betty had a big smile on her face. "Thank you Tyler Perry," they sang.
"God has granted me my wish," she said in the video.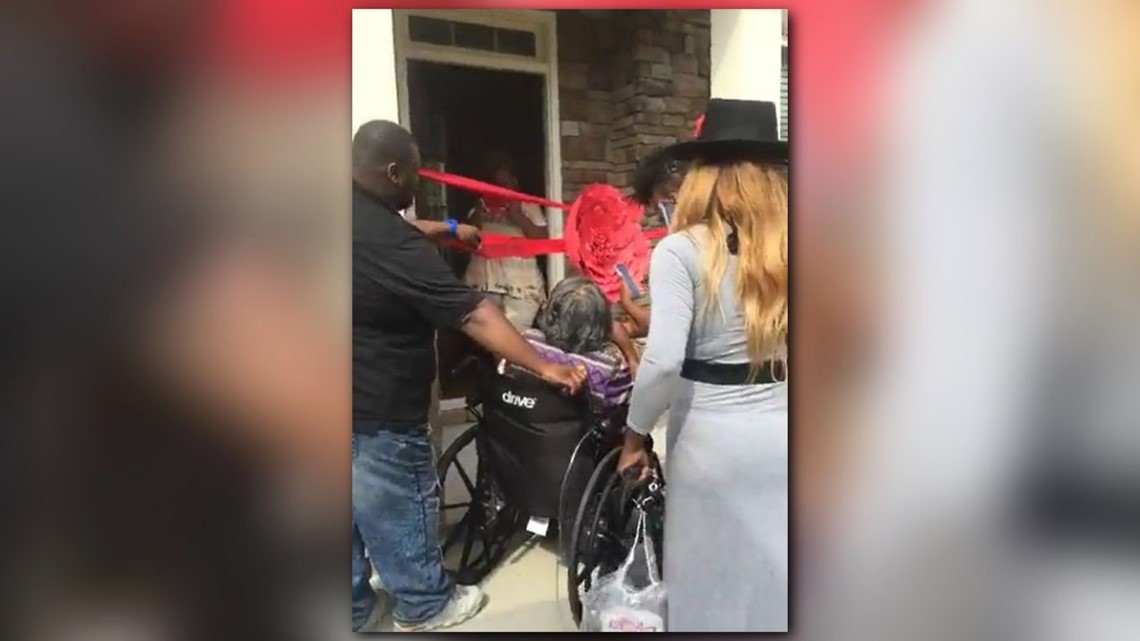 "To me, it's like a mansion in the sky," LaShun said. "We grew up in a three bedroom, one bathroom with 12 people. We've struggled all our life."
The family is thankful for Perry's act of kindness.
Photo | Tyler Perry through the years