ATLANTA — Actor Idris Elba has been hard at work filming the upcoming sequel to 'Suicide Squad' throughout parts of Atlanta.
On Saturday, the star took a break from starring in the upcoming 'Suicide Squad' sequel to watch some action court side while Atlanta Hawks duked it out against Toronto.
The A-List star was spotted taking pics with some ball players before the game. An Insider tells The A-Scene Elba chatted it up with Hawks legend Dominique Wilkins in addition to both Vince Carter and Trae Young.
"EEF" is the basecamp code used for making 'Suicide Squad' in Georgia. If you see this sign in your neighborhood, let us know in The A-Scene Facebook group.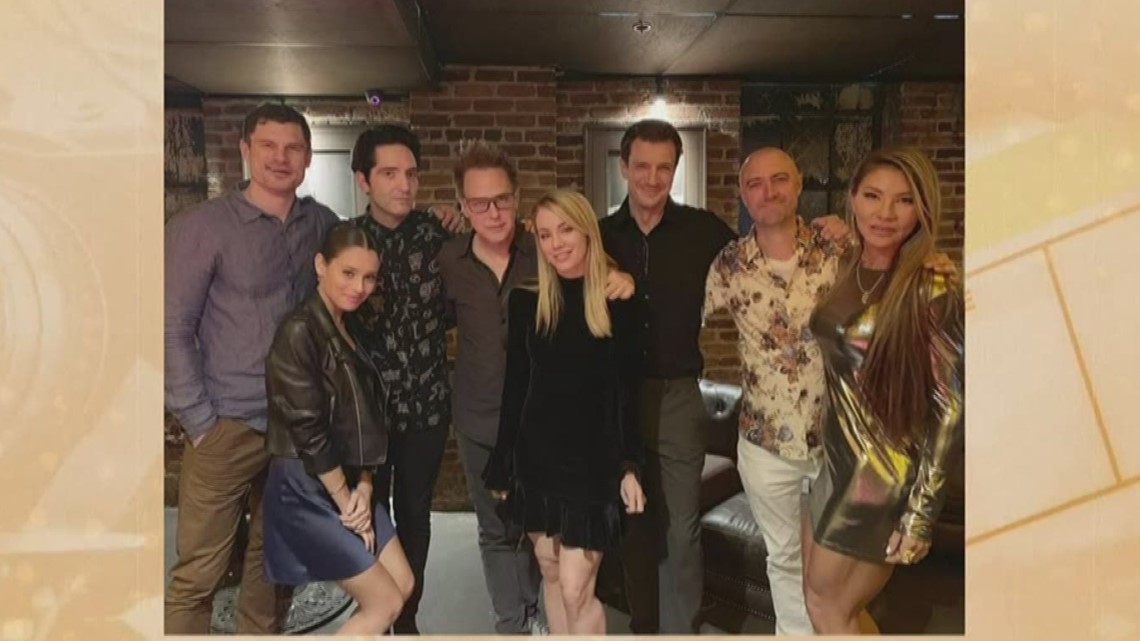 Poor Calvin's, which is an Asian fusion restaurant off Piedmont, was the choice for dining for Gunn, just a few weeks ago.
He posted these photos on his Instagram: You can see Michael Rooker, Pom Klementief from "Guardians of the Galaxy," Jennifer Holland and German Actor Flula Borg. No sign of Idris Elba, Margot Robbie, Viola Davis or John Cena.
The A-Scene found out the eatery is a tradition for the crew. We found this photo of actress Jennifer Holland's page at the same restaurant back in 2016.
Gunn says he goes for the goat cheese. A few weeks prior, the director celebrated actress Jennifer Holland's birthday in town.
"What better way to celebrate @jenniferlholland's birthday then playing a little #codenames and #mafia with #TheSuicideSquad and friends at Dastmalchian manor?" Gunn wrote.