ATLANTA — Film crews are piecing together elements for the upcoming biopic on Aretha Franklin as production reaches its final leg.
Ashley Pulliam, an A-Scene Insider, shared an image of crews lighting the church from outside on Courtland Street, near Georgia Tech. Several trucks for equipment and trailers were also visible in the shot.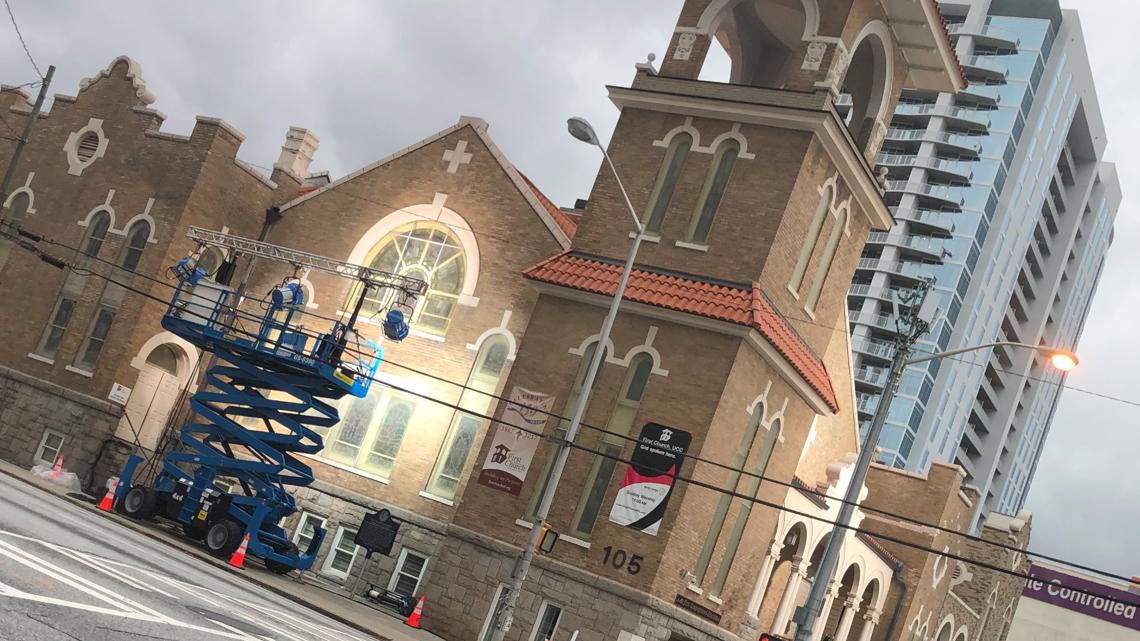 Hudson shared some of the fun from behind the scenes with a video of her 10-year-old son, David Daniel, playing video games in her trailer.
Two weeks prior she shared an intimate snap of her with on-camera romance Marlon Wayans. The comedic actor, who is no stranger to filming productions in Georgia, will play Franklin's first husband, Ted White.
Wayans posed with Hudson off-set. The two shared a series of pictures of getting cozy on social media.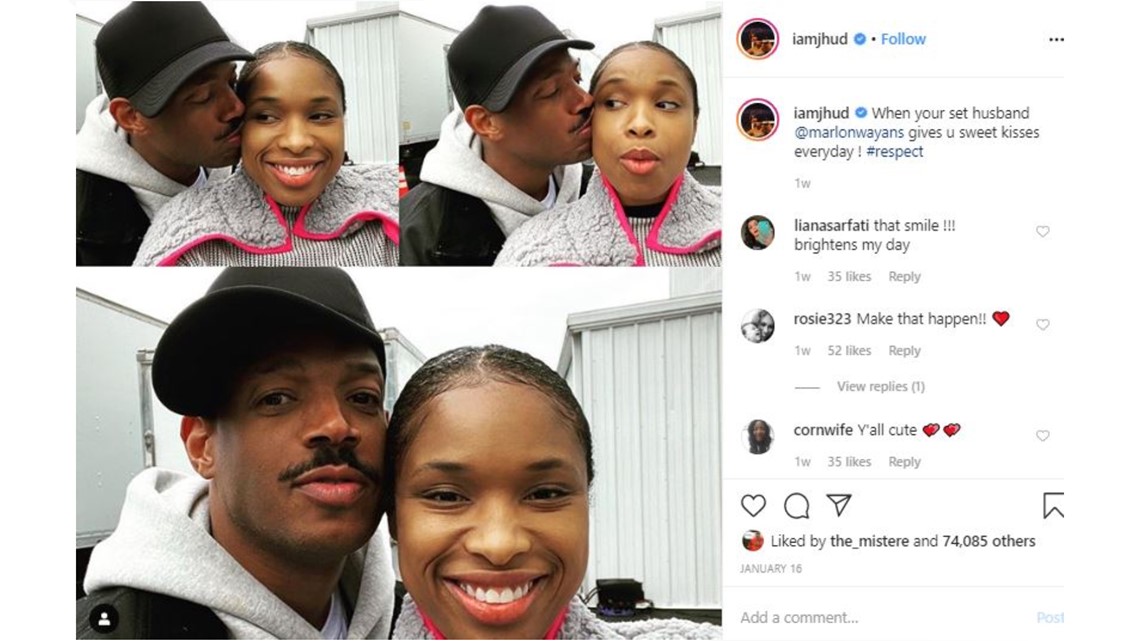 Forrest Whitaker, Audra McDonald, Titus Burges, and Grammy Award-winner Mary J. Blige are all set to appear in the film.
The basecamp sign used as the working title for this movie is "QOS," which is the abbreviation of the singer's title "Queen of Soul." Recently, the sign "RPL" has been associated with the production.
Just a few weeks ago, MGM Studios released the first trailer of Hudson as Franklin. The star sang an a capella rendition of the title track of the movie, which is one of the Franklin's biggest hits.