ATLANTA — Entertainment has gone virtual! From DJ sets, to intimate at home concerts, performers around the world are bringing the party indoors during the quarantine measures being taken during the coronavirus outbreak.
Atlanta mega-producer Jermaine Dupri is getting in on the action during #404Day, "a moment of solidarity and celebration for all that Atlanta offers and for the people, businesses, sports, arts, and entertainment that make Atlanta so unique."
Dupri will partner with ChooseATL, Butter.ATL, and Atlanta Influences Everything for a live virtual day party on Saturday, April 4.
In addition to joining the live party, locals can give Atlanta its props on Saturday by posting a brief social media video shoutout to a specific person who makes the city feel like home, a favorite restaurant, or a treasured Atlanta memory, using #404Day and tagging @ChooseATL and @butter.atl.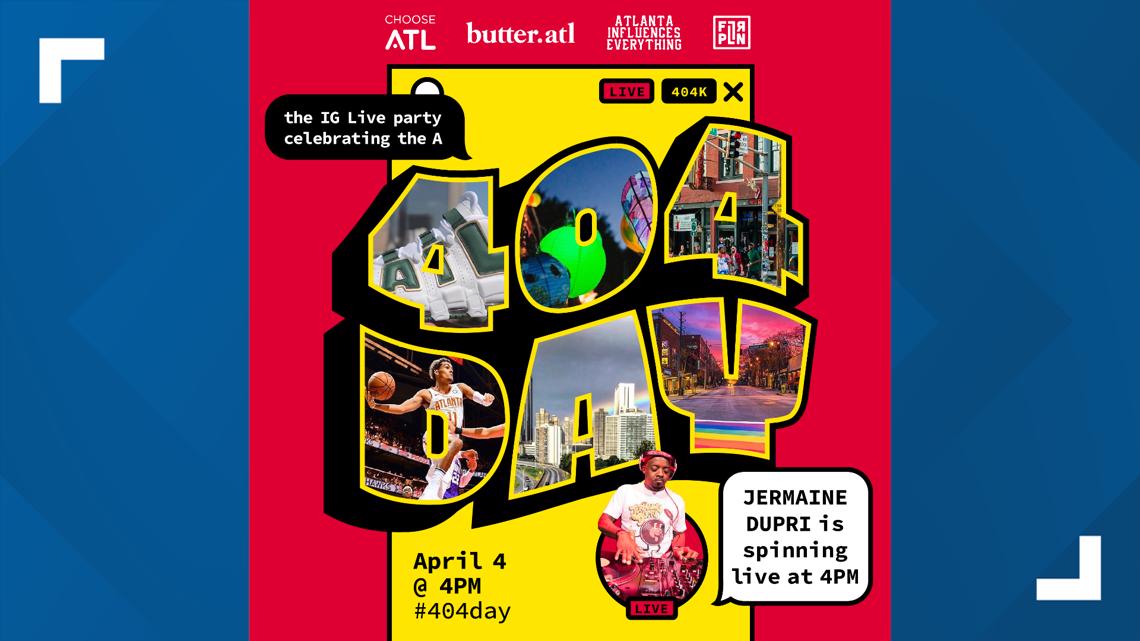 SEND THE LOVE ATL
As we navigate different times, count on 11Alive to share your memorable moments. Use the hashag #sendtheloveatl to share photos and videos. We'll get through this together and your acts of kindness all over our community proves that every day.
MORE FROM THE A-SCENE!