ATLANTA — And we are kicking off with some behind the scenes news of the production everyone seems to be spotting downtown, we have viral video of filming for Jordan Peele's new HBO series called "Lovecraft Country".
The Twitter account @GAFollowers tweeted this one out. The tweet says the show turned downtown Atlanta into a scene from the 1950s.
One of our viewers also captured some of the action in the making.
"Fell onto Mitchell Street and Jordan Peele's HBO show called Lovecraft Country," Nadine Marzullo wrote in with several photos from the scene.
The one-hour drama series follows Atticus Black as he joins his friend Letitia and his Uncle George to embark on a road trip across 1950s Jim Crow America in search of his missing father.
What follows is a struggle to survive and overcome both the racist terrors of white America and the terrifying monsters that could be ripped from an H.P. Lovecraft paperback.
Michael Kenneth Williams, who once joined played in HBO's inner-city drug traffic series "The Wire," will star as Black.
Behind the scenes: 'Lovecraft Country' filming in Atlanta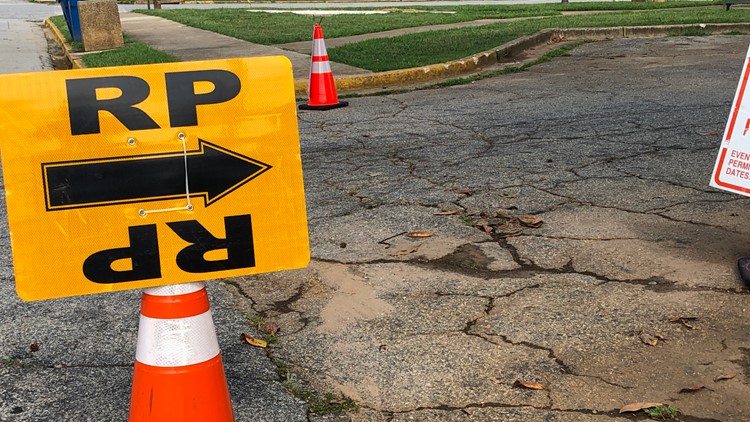 Back in May, "Us" and "Get Out" director Peele and "Star Wars" producer J.J. Abrams said they would donate 100 percent of the proceeds from the series to fight the state's new abortion law.
"In a few weeks we start shooting our new show, Lovecraft County, and will do so standing shoulder to shoulder with the women of Georgia," they said in a joint statement as reported by the Hollywood Reporter. "Governor Kemp's 'Fetal Heartbeat' Abortion Law is an unconstitutional effort to further restrict women and their health providers from making private medical decisions on their terms. Make no mistake, this is an attack aimed squarely and purposely at women."
The show will premiere on HBO later this year.