ATLANTA — There are tons of fresh and familiar faces in Tyler Perry's final performance as his beloved Madea character, including social media stars who are making their big screen debuts.
Over the course of 10 movies, Tyler Perry's equally raucous and righteous matriarch Madea has gone to jail, hid out in the witness protection program, battled zombies, confronted the KKK, decked the halls and dealt with every conceivable size and stripe of disorderly and dysfunctional family member in her own outsized, inimitable style.
But now, as tragedy strikes, Madea must plan a funeral and things are about to turn deadly funny.
"A Madea Funeral" centers Madea and family who are called to bury their loved one, only to unbury a whole madcap tangle of personal secrets that threaten to unravel the family peace just when they all need to pull together.
Tyler Perry gathered the cast and crew of "Tyler Perry's A Madea Family Funeral" at his historic Tyler Perry Studios in Atlanta, where the team transformed the soundstages into real-life looks for the movie.
Here's a look at some of the stars who are making cameos.
David Otunga
Fans will likely be delighted to see David Otunga play the eye candy character Will.
The WWE star went on his social media to express gratitude about Perry giving him the opportunity of a lifetime.
"I'm sharing the screen with Tyler himself! It's surreal, watching myself on the big screen acting alongside one of my biggest heroes," Otunga wrote. "Trying not to burst out laughing during my scenes with Madea, Joe, and Uncle Heathrow! Tyler, thank you for believing in me and for giving me an opportunity to make my dreams come true 🙏🏽 They don't call it "The Dream Building" for nothing! #DreamManifested Now, what role shall I dream up next? 🤔"
Brandon Miller as Joanne the Scammer
Brandon Miller's fast-tongued, fur wearing character on social media as "Joanne The Scammer" landed him 1.8 million followers on Instagram. The star has not posted much on his accounts, but that didn't stop him from landing a mega role in the final Madea movie has Joanne.
Christianee G. Porter
You may have found videos of Miss Shirleen causing a major distraction on your timeline because the hilarious comedian Christianee Porter has laughed her way into our hearts, along with Tyler Perry's.
The Atlanta native started her career performing skits on social media, and continues building her brand as an actress and comedian.
Miss Shirleen's appearance in the Madea film has a lot of fans of both characters eager to see more.
Mike Tyson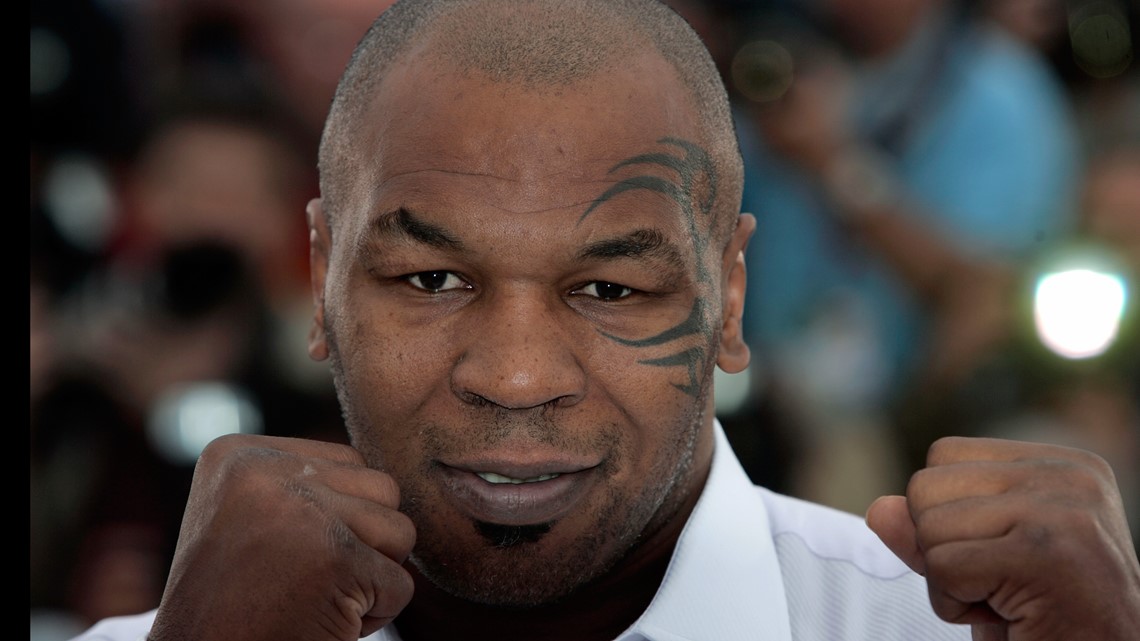 Heavyweight champion Mike Tyson is another surprise celeb cameo in "A Madea Funeral". He will play the character Roy. Although this is not Tyson's first time on the big screen, you can expect to see a ton of reactions from his performance.
The new characters created a fresh chance for Perry to stir together his trademark, high-energy mix of irreverent humor, and uplifting themes of real-life family love, loyalty, conflict and forgiveness.
Because no matter what Madea's family faces—even death itself—the only way through it is to laugh about it.