ATLANTA — A stolen Maserati worth $100,000 belonging to the friend of an Atlanta reality star has been found by police.
"Love and Hip-Hop" star Alexis Skyy said she and friend Sabrina Peterson were involved in a horrific car robbery late Saturday night outside a QuikTrip gas station on Howell Mill Road.
The pair said two male suspects stole Peterson's 2019 black Maserati truck, along with clothing, according to a post by Peterson.
The police report from the incident notes that Peterson exited her vehicle and left it running as she went over to Skyy. Both of the women were on the ground filling the tires with air. During that time, an unknown black man with dreads reportedly exited a silver Corvertte and entered Peterson's SUV.
On Tuesday, Atlanta police confirmed that they later found the luxury car in the 2300 block of Parkland Drive, roughly five miles away from where it was reportedly stolen.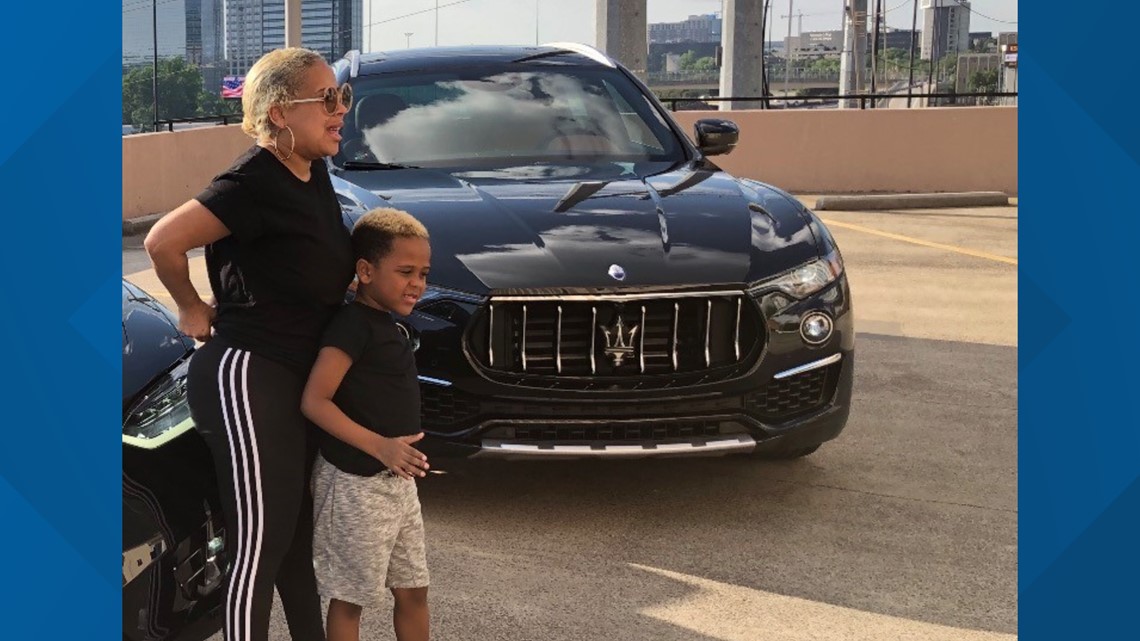 The recovery of the car comes just hours after Skyy and Peterson organized a rally at the same QT where the car was reportedly stolen. The pair - who asked customers to take their business elsewhere - were joined by supporters and others, claiming they've been victims at or near the same QT.
Atlanta Police said the Howell Mill QT has had five car burglaries in the last month. The reality star and her friend said they don't believe the management there is doing enough to protect the customers.
"This is beyond me at this point," Peterson, the owner of the stolen truck, explained. "I'm not out here because of me. I have other options, but what about the girl that doesn't?"
QuikTrip sent 11Alive the following statement regarding their security protocols:
"QT places the safety of our employees and customers at the apex of what we do. All QT locations are monitored 24 hours a day by us at a central location, meaning our surveillance technology allows us to see both inside the store and our lot. We have added additional security and continue to work with law enforcement to address any issues at that location."
Police said they are still investigating the circumstances surrounding the alleged car theft. No suspects have been developed in the connection to the case, so far.