ATLANTA — Music video icon Missy Elliot has gone Greek! The "Work It" rapper released a social music video to her Instagram featuring members of the Divine Nine. It was filmed right here in Atlanta near the Mechanicsville area. The Divine Nine, formally known as the National Pan-Hellenic Council is composed of nine historically Black Greek letter organizations.
Members of Alpha Phi Alpha Fraternity, Alpha Kappa Alpha Sorority, Kappa Alpha Psi Fraternity, Omega Psi Phi Fraternity, Delta Sigma Theta Sorority, Phi Beta Sigma Fraternity, Zeta Phi Beta Sorority, Sigma Gamma Rho Sorority, and Iota Phi Theta Fraternity, all of which are incorporated, participated in Elliot's new #Divine9Challenge. The participants did some of their signature stroll moves to Elliot's latest single "Drip Demeanor".
The star revealed she previously had some NPHC Greeks in her original Drip Demeanor video filmed back in April. Someone from Elliot's camp was able to locate some of the participants from the viral "Sister Circle" video below that aired in October. The video was Sister's Circle highest performing video on Facebook garnering nearly 2.3 million views.
The challenge has already been viewed more than 600,000 times on her Instagram page alone. It's also been featured on well-known Instagram pages such as The Shaderoom.
11Alive's digital entertainment reporter and A-scene Insider LaPorsche Thomas appeared Elliot's video on behalf of Sigma Gamma Rho Sorority, Inc. Thomas also appeared in Sister Circle's video as well.
"It was an amazing experience. Missy was so sweet and encouraging. Performing for and with an icon is something we all dream of," Thomas said. "It's a moment I will carry with me for the rest of my life. Thank you for gifting Stephanie Lindo (who also performed in the video for Sigma Gamma Rho) and me this opportunity."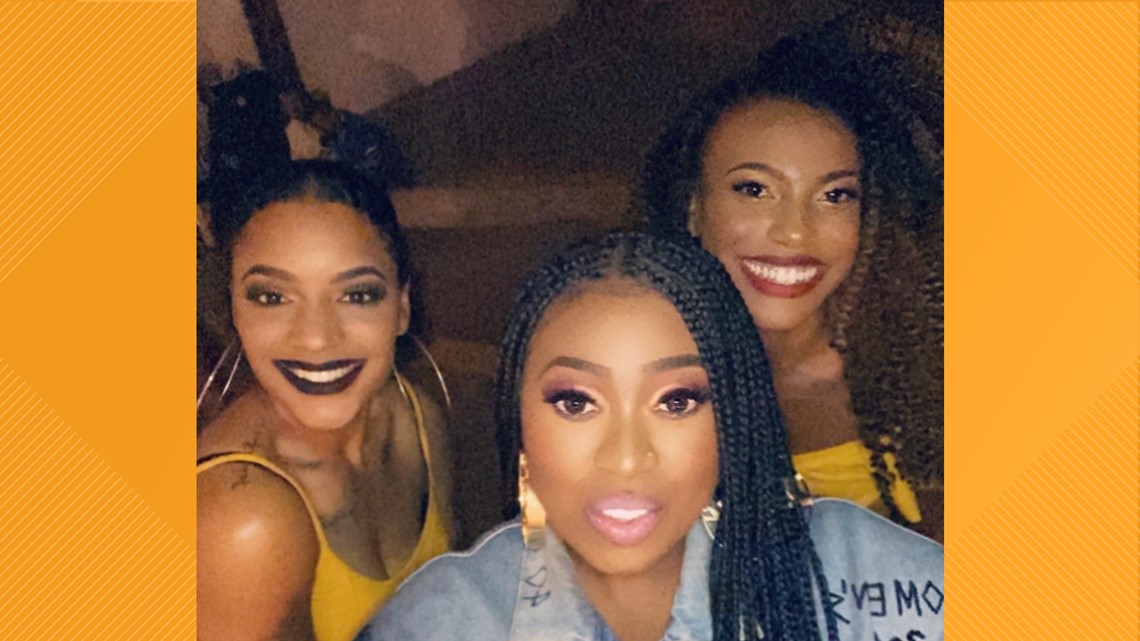 Desi-Ray Morris, a professional dancer and member of Delta Sigma Theta Sorority, Inc. helped organize and facilitate the video.
"Desi was a pleasure to work with on set. She is an amazing dancer and I'm so happy she helped coordinate this for the culture," Thomas said.
Elliot, who resides in Atlanta, and in Miami, has produced multiple videos in Atlanta. Back in September, she released "Throw It Back," which was choreographed by Sean Bankhead.
Elliot encouraged all members of the Divine Nine to get in on the action using #divine9challenge.