ATLANTA — Production crews are picking up steam after a hiatus on an upcoming documentary on Grammy award-winning singer Aretha Franklin.
National Geographic is working on "Genius: Aretha," a story about The rise of the soul star whose songs include "Respect," "Think," and "Natural Woman".
Deadline reports Cynthia Erivo will appear as Franklin in the next installment of the popular series.
Other actors set to appear in the are "Queen Sugar" actor Omar J. Dorsey, Steven Norfleet whose recent credits include HBO's "Watchmen," Pauletta Washington from "She's Gotta Have It".
The series is expected to premiere in the spring on National Geographic channels.
Residents in the Georgia have spotted production in action with the basecamp sign "AF," which is abbreviated for Aretha Franklin.
Shawn Smith Awad shared pictures of crews setting up in Marietta Square on Tuesday in the A-Scene Facebook group.
Central Casting also put out a casting call for actors to play bar maids for a cocktail hour scene.
If you see a production in your area, let 11Alive's The A-Scene know.
Gallery | National Geographic's upcoming 'Genius: Aretha' in Georgia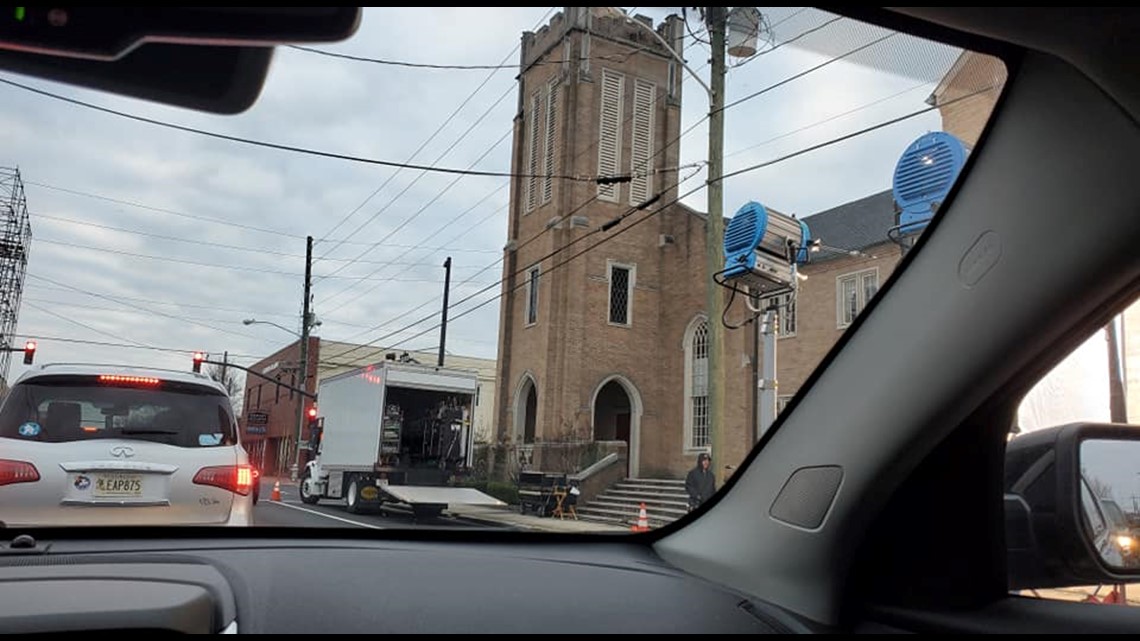 MORE FROM THE A-SCENE!
Cumming music center offers record store a new home post-fire
BTS is coming to Atlanta for 'Map of the Soul' tour
Super Bowl flashback: Adam Levine's nipples flood FCC complaint inbox
Tyler Perry on 'A Fall From Grace' criticism: My father spoke to my mother far worse
It 'makes sense' to adjust film tax credit, state official says