ATLANTA — Production for the upcoming movie "Willy's Wonderland" has planted in a shopping center in East Cobb.
The movie, which stars Nicolas Cage, has transformed an old bowling alley in the Sprayberry Crossing area, and residents are buzzing about getting a glimmer of Hollywood magic.
A-Scene Insider Mike Jantzen spotted production crews setting up in the area.
People weighed in the Sprayberry Crossing Action Facebook group and our A-Scene Facebook group.
"It was a dump when it was a bowling alley," Craig Blafer said.
Last week, Hylton Casting revealed they were looking for a young actress for a specialty extra role for a character, "Young Liv."
Not much has been released about the film, but from what has been explained from the open casting call, "Willy's Wonderland" has a horror movie.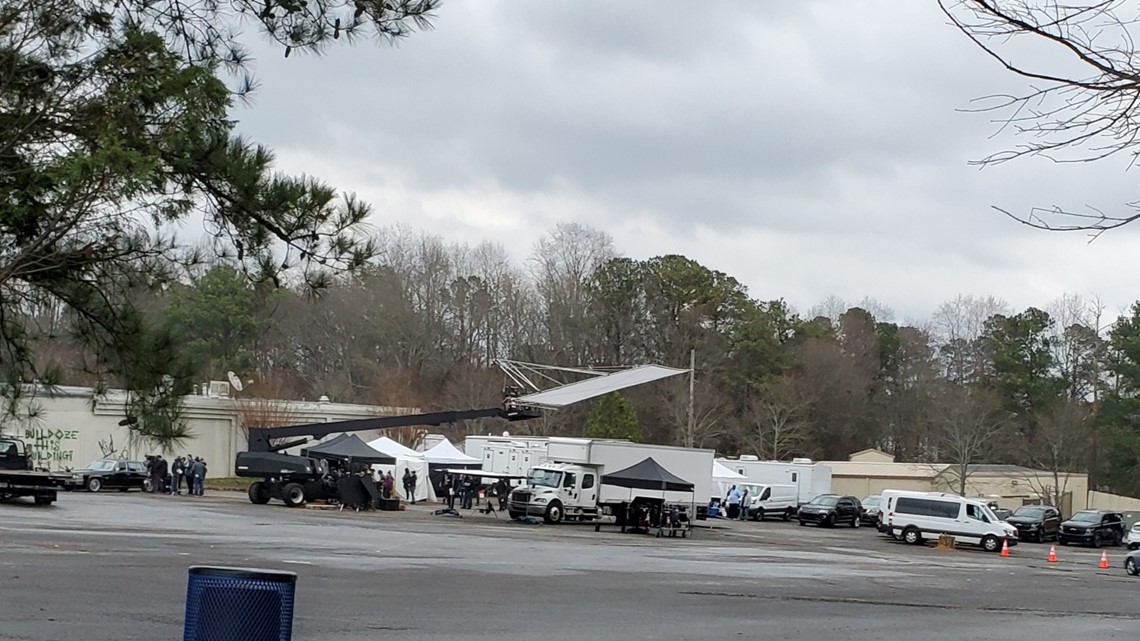 MORE FROM THE A-SCENE!