ATLANTA — Celebrities typically host lavish and exclusive events, but with Super Bowl 2019 on the horizon, many people will get into VIP-mode for the big game.
Here's a look at some of the events!
DITKA AND JAWS CIGARS WITH THE STARS (JANUARY 31)
Super Bowl is a time for Ron Jaworski an Mike Ditka to bring their friends together to raise funds, awareness and give back to three worthy charities.
The parties have raised hundreds of thousands in previous years, and this year's bash in Atlanta is no different. The price range for a ticket at this party ranges from $25 to $75,000.
This VIP Cigar Party features premium cigars from the industry's top brands, single-malt scotch, and many football celebrities to keep you and your guests entertained throughout the evening.
Previous party guest includes Dan Marino, Troy Aikman, Steve Young, Vince Vaughn, Donovan McNabb, and Anthony Bell.
Maroon 5 to perform at 2019 Super Bowl halftime with these guests
Will Ray Lewis return to Atlanta for Super Bowl Week?
These four teams are one step from Super Sunday in Atlanta
Lil' Jon kicks off Super Bowl week in Buckhead.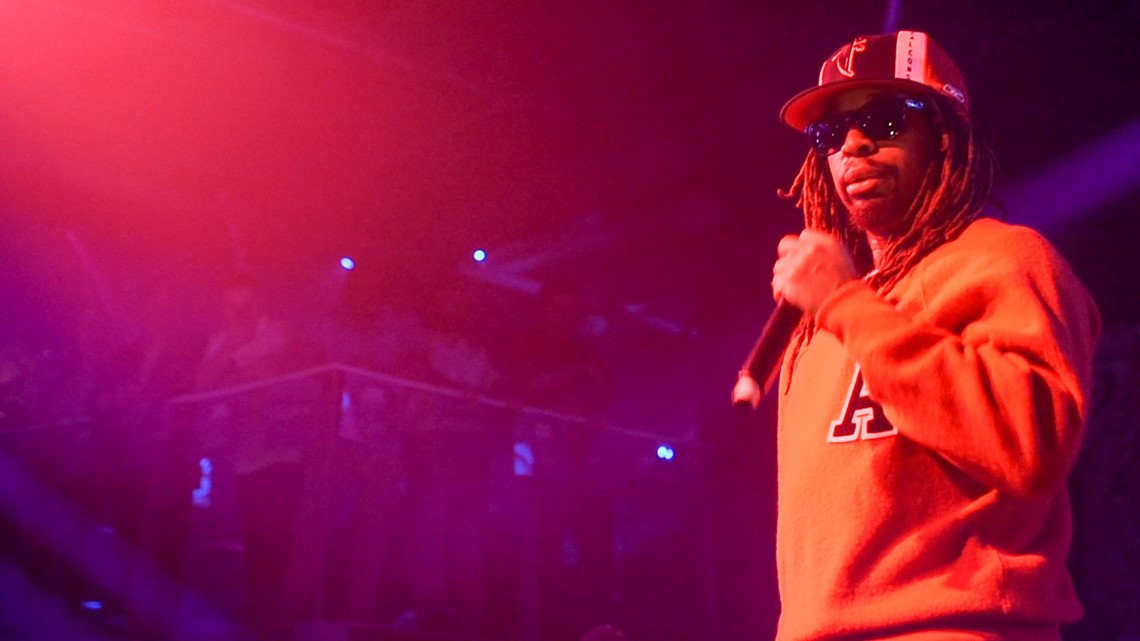 SHAQ'S FUN HOUSE (February 1)
NBA Hall of Famer and now superstar DJ Shaquille O'Neal, will be bringing SHAQ's epic traveling carnival themed music festival, "Shaq's Fun House," to Atlanta on Friday, February 1st.
This larger-than-life evening will include performances by GRAMMY Award-nominated rap trio Migos, iconic global DJ Tiesto, multi-platinum and GRAMMY Award-winning producer & DJ Diplo, Lil Jon, T-Pain, and a set by SHAQ aka DJ Diesel. "Shaq's Fun House" will feature a full carnival midway, a once-in-a-lifetime performance from Mystère by Cirque Du Soleil, interactive circus performers, exciting food options from iconic Atlanta restaurants, a premium open bar and more.
Prices range from $420 - $1180 or you can get a VIP table with Shaq for $26,000.
SUNTRUST CHAD OCHO CINCO JOHNSON CELEBRITY SUPERSLAM (FEBRUARY 1)
Former NFL great Chad "Ocho Cinco" Johnson still loves the game and hosting a Super Bowl party to commemorate the fun. On Friday February 1st 2019, he's bringing his all-star friends to his Suntrust Celebrity SuperSlam Charity basketball game presented by Los Angeles Fuel.
The game will take place at the Forbes Arena on the Campus of Morehouse College in Atlanta. The game will feature Chad, current and former NFL players, Hollywood celebrities, reality stars, social media influencers and media personalities some of which includes Jarvis Landry of the Browns, Davante Adams of the Packers, Lamar Jackson of the Ravens, Pierre Garcon of the 49ers, former Atlanta Falcon Jamal Anderson, Love and Hip Hop star Julu Castenda, Ceaser and Teddy of VH1's Black ink Crew, Kendrick Sampson of HBO's Insecure and many more.
Proceeds from the event benefits Usher's New Look Foundation.
2019 Super Bowl popup shops in Atlanta | A full list
Your guide to accessing players, teams, celebs before Super Sunday
Your guide to Atlanta's best parties, gameday bars
SPORTS ILLUSTRATED SUPERBOWL PARTY (FEBRUARY 2)
Lil' Wayne is the headliner for the Sports Illustrated Super Bowl party at College Football Hall of Fame. The VIP experience includes a reserved table with dedicated Bottle Service and replenished spirits, access to VIP Field, fast entrance lane, premium open bars, VIP bathrooms, and entertainment.
Prices for the extravaganza range from $500 to $15,000 for group VIP.
MAXIM SUPERBOWL PARTY (FEBRUARY 2)
Future, Jamie Foxx and Diplo will take the stage at the Maxim Big Game Experience on Saturday, Feb. 2, 2019 in Atlanta.
Zaytoven, Yo Gotti, and DJ Ruckus were just added to the star-studded musical set at the Maxim Big Game Experience. Additionally, AKG will present Zaytoven's Basement Studio, which incorporates all aspects of the multi-platinum legend making you feel as if you were in a room with icons like Gucci Mane, Future, Migos and Usher. Waffle House® will be serving a variety of savory and sweet menu items in the venue until midnight and then via a full-service food truck directly outside of the venue until 2 a.m.
This year's event will include an evening of A-list talent and unique activations across 19,000 square feet of event space at The Fairmont.
ROLLING STONE MAGAZINE SUPER BOWL PARTY (FEBRUARY 2)
Ludacris, Young Thug, Gunna, and Lil Keed will headline the ultimate Rolling Stone experience.
The Rolling Stone Party consistently attracts the biggest celebrities in town and gives the privileged attendees an unrivaled opportunity to party hard with big names like Steven Tyler and Elle King. If you want a spot at this hot event, you'll need to get your tickets secured early.
A chance to experience the fun can range from $840 to $1.1K
TASTE OF THE NFL (February 2)
The Cobb Galeria will transform into a football foody frenzy when the Taste of the NFL's annual strolling wine and food event features a chef from each NFL city serving their signature dish alongside a current or alumni NFL player.
The result? 35+ food stations where guests can sample fine cuisine, meet and mingle with renowned chefs and NFL greats and participate in a silent auction with unique sports memorabilia and other exciting items.
You can spend between $700 TO $10,000 for a taste.
NFL GAME DAY BRUNCH (FEBRUARY 3)
NFL Alumni will throw a pre-game brunch on Super Bowl Sunday. Former ballers Tony Dorsett, Lawrence Taylor, Santonio Holmes, Rocky Bleiber, Jim Everett, Hugh Green will meet and greet fans and sip on bottomless mimosas at The Foundry at Puritan Mill.
Tickets for the event range from $500- $20,000.
GDOT tackles Atlanta traffic for Super Bowl 2019 | Ready for any weather
Who is playing the Super Bowl 2019 halftime show?
2019 PLAYERS TAILGATE (FEBRUARY 3)
Bullseye Event Group's exclusive Players Tailgate at the Super Bowl has earned the reputation as the best Super Bowl pre-game experience, where over 30 active NFL players, celebrities and guests eat, drink and get entertained before the big game.
Described as a culinary experience, The Players Tailgate features open premium bars and all-you-can-eat dining with gourmet dishes. America's most recognizable celebrity chef, Guy Fieri, returns as host for the 2019 Players Tailgate, helping prepare the food with the top caterer in the United States, Aaron May.
But if you want to join in on the fun, you'll have to spend a pretty penny --- the event costs $750 a person.