ATLANTA — Pastor Troy, a 42-year-old Atlanta rapper, is not a fan of another hometown recording artist, Lil Nas X.
Troy, who emerged on the rap scene more than 20 years ago, went to social media to express his distaste for the "Old Town Road" star's recent win at the Grammys.
Lil Nas X, who shocked fans and the music industry in 2019 after coming out during the last day of LGBTQ Pride, appeared on the red-carpet during music's biggest night wearing a pink leather cowboy suit inspired from his hit song, which broke Billboard and streaming records.
"Welp, Guess I won't be winning a GRAMMY...If this what I gotta wear. They love to push this (expletive) on Our Kids," Troy wrote in the Instagram post, shaming Nas X for his flamboyant wardrobe choice.
The message then turned even more troubling when the rapper revealed that he praised his son for not wanting to go to Applebee's after seeing two men who appeared to be on a date.
"The other day @applebees had some punks kissing and laughing eating mozzarella sticks. First Thing My 14 yr old Son said was, "F**** Applebee's" And It Brought Joy to My Heart!! He sees it...their agenda to take the masculinity from Men, Black Men Especially. Some may say, "He Making Money!!" Rupaul do too, but I ain't bumping his CD!!! Integrity is Priceless," Troy wrote.
His comments received a mixed reaction of both praise and criticism.
"U telling the whole truth 💯🔥 dont let em tell u that u crazy bro.' one user wrote.
"All I see in this picture is an Atlanta rapper who won a Grammy! I'm so proud." another user said.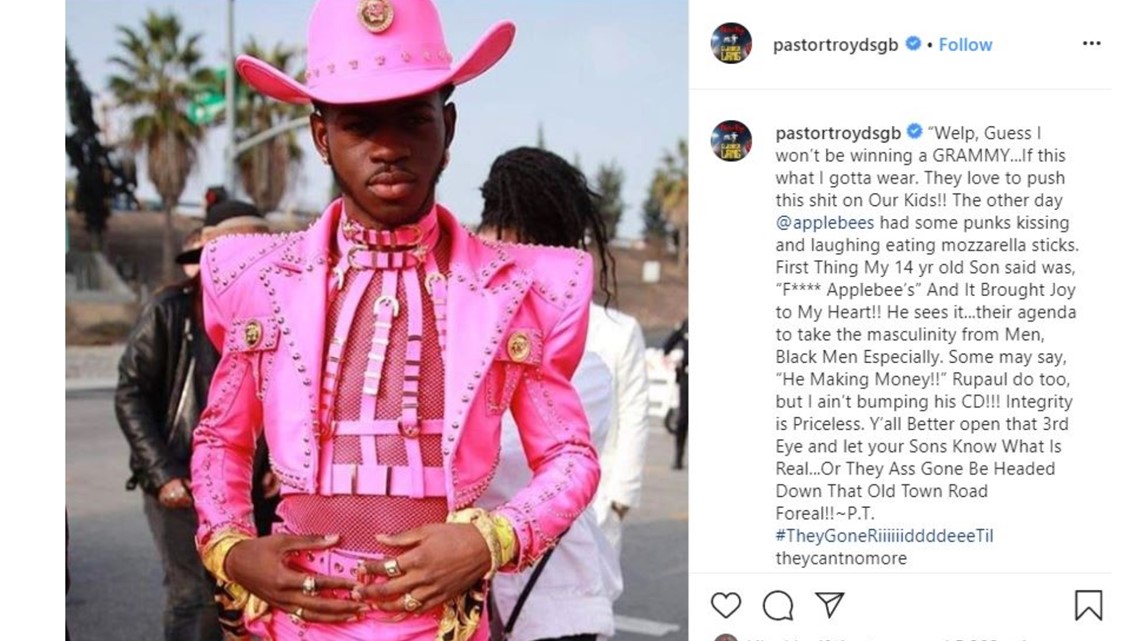 Lil Nas X and Billy Ray Cyrus made history with their "Old Town Road" at this year's Grammys by taking home two awards for "Best Music Video" and Best Pop Duo/Group Performance. Their won beat Ariana Grande featuring Social House ("Boyfriend"), Post Malone and Swae Lee ("Sunflower"), Jonas Brother ("Sucker"), and the sizzling Camila Cabello and Shawn Mendes duet ("Senorita").
His humble, hometown beginnings came full circle when the star joined Usher during the red carpet.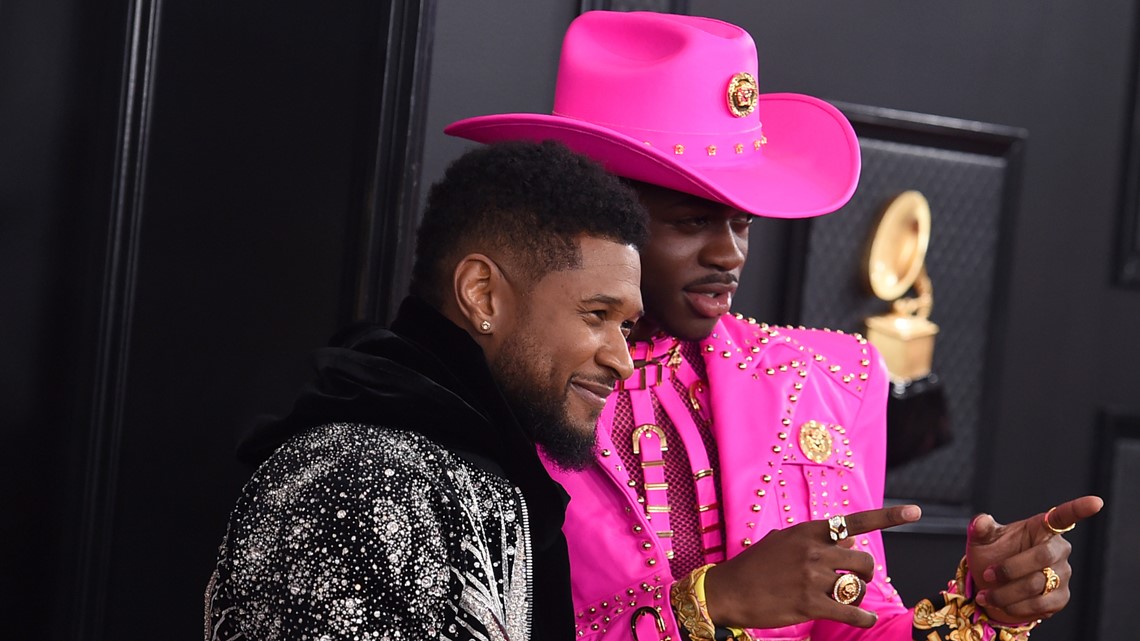 During the awards show, Nas X and Cyrus joined a string of collaborators that added their own spin to "Old Town Road."