ATLANTA — A new Sesame Street character with ties to Atlanta aims to support children of parents suffering from addiction.
Karli's Coloring Quilt is a new online activity built by Atlanta's Primal Screen starring Karli, a six-and-a-half-year-old character at the heart of a new Sesame Street in Communities initiative.
The interactive game, which is one of several new resources for families that's freely available at SesameStreetinCommunities.org, looks at parental addiction from a child's point of view and helps children understand addiction and address their own needs with the use of the "7 Cs."
The 7 Cs are a way for children to remember important things about their parents' addiction, including:
I didn't CAUSE the problem.
I cannot CONTROL it.
I cannot CURE it.

The interactive program then tells the child what they can do in the situation:


I can help take CARE of myself by
COMMUNICATING my feelings
Making Healthy CHOICES
CELEBRATING myself
Designed for children ages 4 to 6, users virtually color seven different pictures which then combine to form a quilt showing how the "7 Cs" work together for the child.
Throughout the activity, Karli reminds children that grown-ups need grown-up help to get better and the only way a grown-up can get help for an addiction is to get help from other grown-ups.
The "7 Cs" were developed by Jerry Moe, the National Director of the Hazelden Betty Ford Children's Program and a member of the board of advisors of the National Association for Children of Addiction.
"When we think of addiction, we tend to think of adults — but millions of children are impacted by addiction each year. Some children end up living with other family members or even enter the foster system," says Primal Screen Principal Stephen Mank. "In partnership with Sesame Workshop, we wanted to create an interactive activity that helps children realize addiction is not their fault, so we are using technology to empower them through tough times."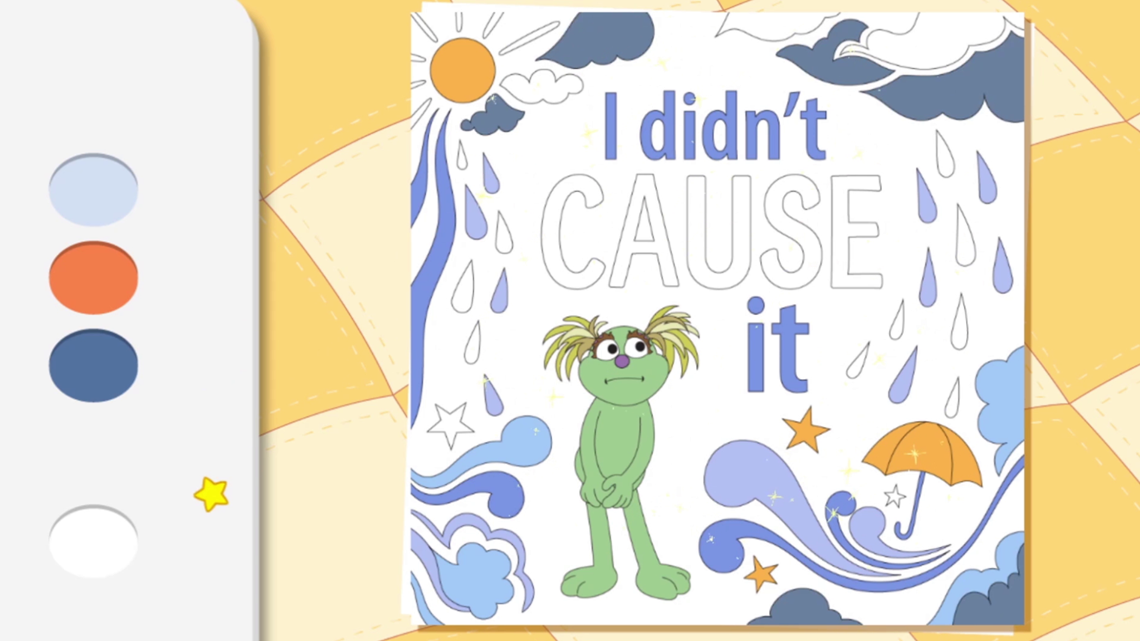 Sesame Street in Communities provides easy-to-use tools for families and community providers on the toughest issues that children face, including parental addiction, foster care, and family homelessness.
The materials include digital interactives, videos, storybooks, games, and professional development resources. They're also available for free in English and Spanish.
With 25 years in entertainment marketing, Primal Screen has worked globally with industry partners including PBS Kids, Nickelodeon, Disney, Cartoon Network and of course, Sesame Workshop, the non-profit educational organization behind Sesame Street
Primal Screen is a digital design firm using animation, motion graphics, live-action, music, and sound design to create experiences through film, television, video gaming, interactive and mobile mediums.