ATLANTA — Fans of the hit Netflix series "Love is Blind" have been on the edge of their seats anticipating the latest episode, which is the reunion special for the singles that appeared in the first season.
During the romantic experiment on the show, each contestant on the show agreed to fall in love with another single before ever seeing them.
Here is what we learned from during the reunion special. WARNING: Spoilers about the show are detailed below.
JESSICA IS DEALING WITH HER CRINGE-WORTHY PAST MISTAKES ON THE SHOW
During the reunion special, hosts Nick and Vanessa Lachey took a look back at how the relationships came together and came apart.
In a recap, we looked back at Barnett's love triangle with Jessica and Amber.
During the special, Amber confronted Jessica for coming on to Barnett during the show's trip to Cabo San Lucas, Mexico.
"Obviously, I was rejected by Barnett. Seeing that all play out was brutal. But I do owe an apology to you Amber and to you Barnett, who I super respect them both. I respect their relationship," Jessica said. "I wish you all the best, and I'm just happy I could be part of this experiment and there are happy married couples"
"It was really rough for me knowing things hadn't really gone the way that I hoped," she added.
Following her time on the show, Jessica revealed during the reunion that she moved back home to Chicago for six months, to be closer to her family and deal with her broken heart. She's now living in LA and dating again.
Barnett and Amber are still married and living closer to the city of Atlanta.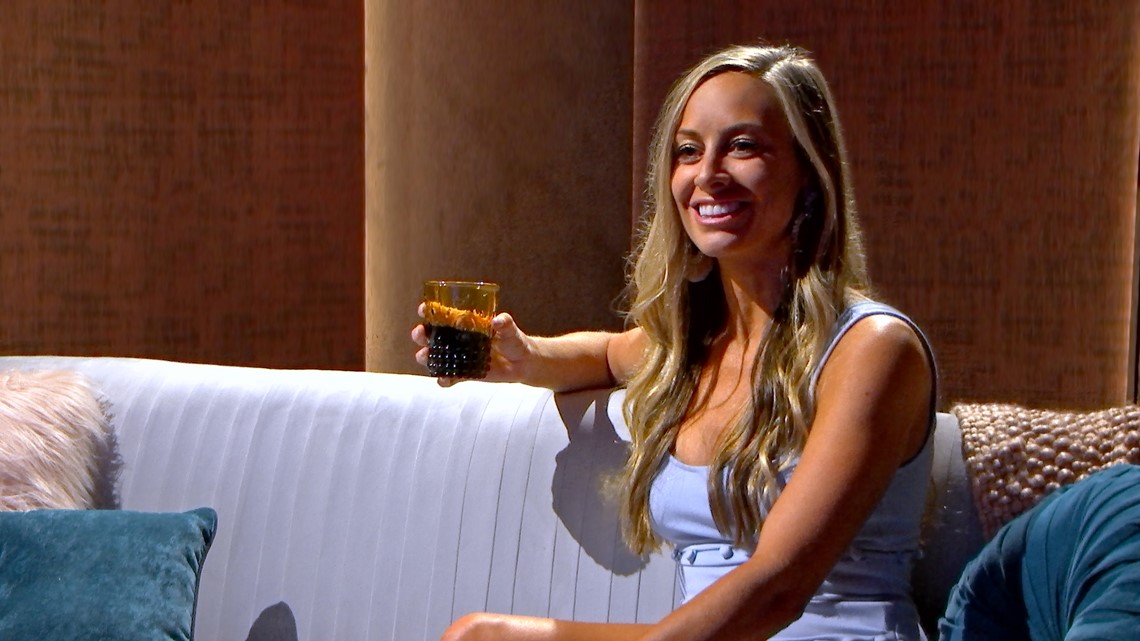 DAMIAN AND GIANNA ARE STILL TOGETHER
While the two didn't make it official after walking down the aisle, the two are still in a relationship.
"We're soulmates," Gianna said. "He sees me and he gets me. Looking back, I respect his decision (to not get married)."
Damian agrees that he would not change a thing about saying "no" to marriage on his proposed wedding day.
"I wish I could take the pain away and the hurt, to her and her family, but that was the hardest decision that I ever had to make in my life," Damian said.
The couple's relationship has evolved since the end of filming the show and are they are happy together.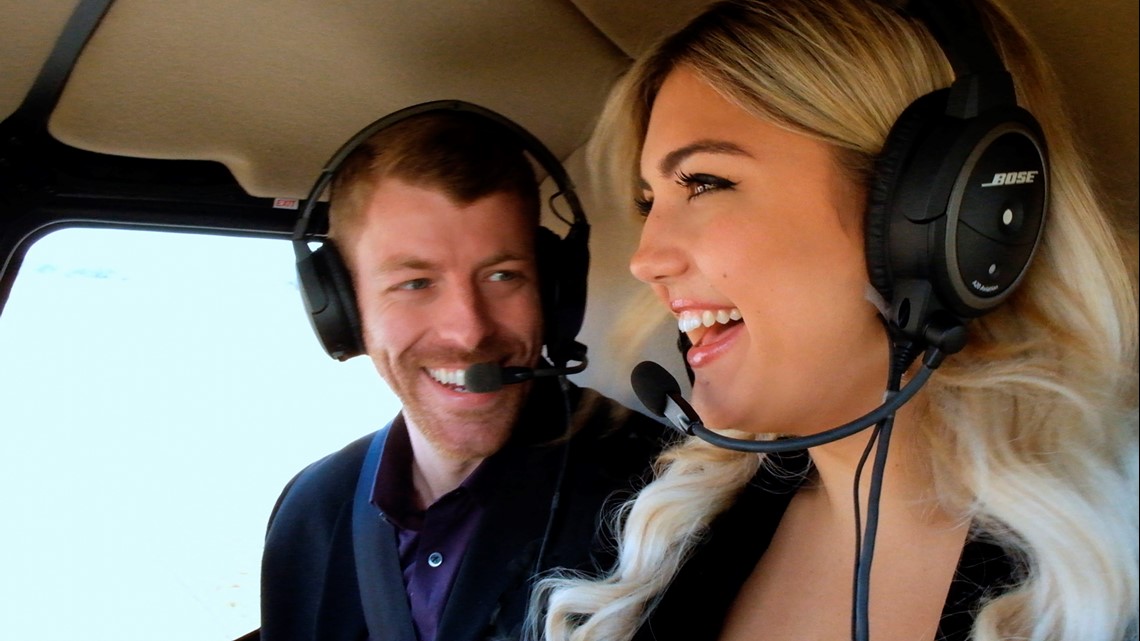 LAUREN AND CAMERON AR HAPPILY MARRIED
If "Love is Blind" had a prom king and queen, it would be contestants Cameron Hamilton and Lauren Speed.
The couple's interracial romance became a trending topic on Twitter. Hamilton, a 29-year-old CEO, has had several serious relationships.
Speed, 32, is a content creator who wants romance based on a real connection, not just physical attraction.
The couple was the first to be engaged on the show and is one of the most popular on social media.
Speed is now Mrs. Hamilton, as the couple revealed they were married on the finale.
During the reunion special, the couple shared they are happy and now share a fur baby - a pet dog. Their families have also spent holidays together.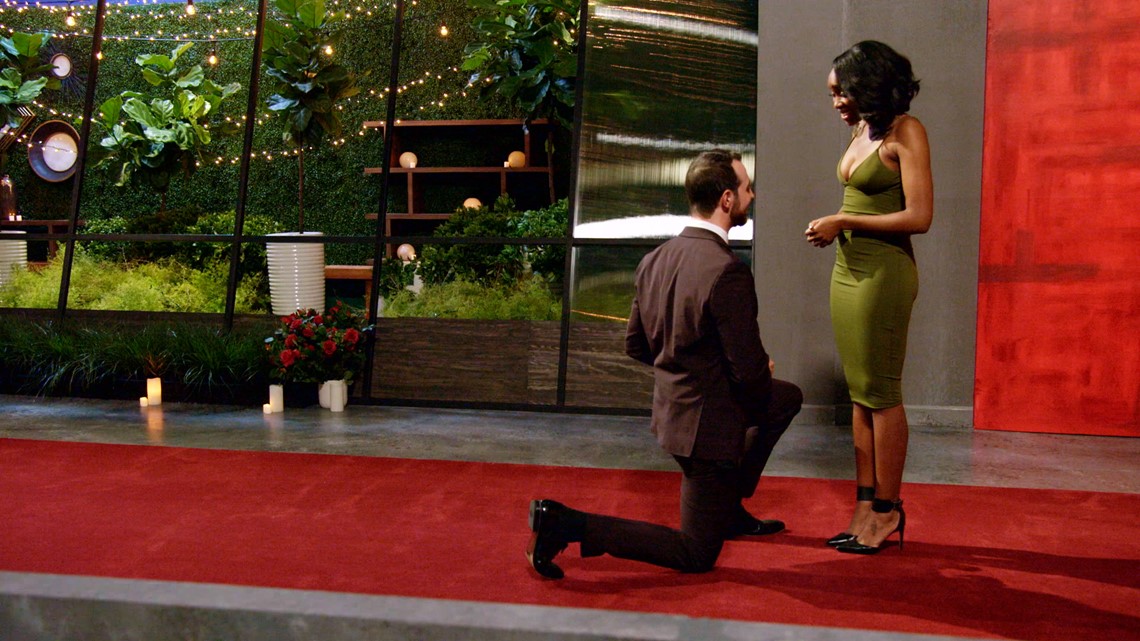 CARLTON IS STILL PROCESSING HIS EXPERIENCE ON THE SHOW
Once Carlton and Diamond got to Mexico, they opened up about their experiences and things went sour.
The couple went from being engaged to being single. Not only did Carlton disclose that he was bisexual, Diamond's reaction sparked an argument that unleashed backlash on both parties on Twitter.
"It's been awkward. I've gotten death threats. The misconception is that fluid people are just hopping everywhere, and its not like that," Carlton said. "I never felt that Diamond was bi-phobic, I just felt like we had some things to work on. I made a mistake and indirectly called her out of her name."
"He did apologize," Diamond said. "I've gotten death threats as well."
During the special, she revealed that she would have been more comforting instead of confrontational.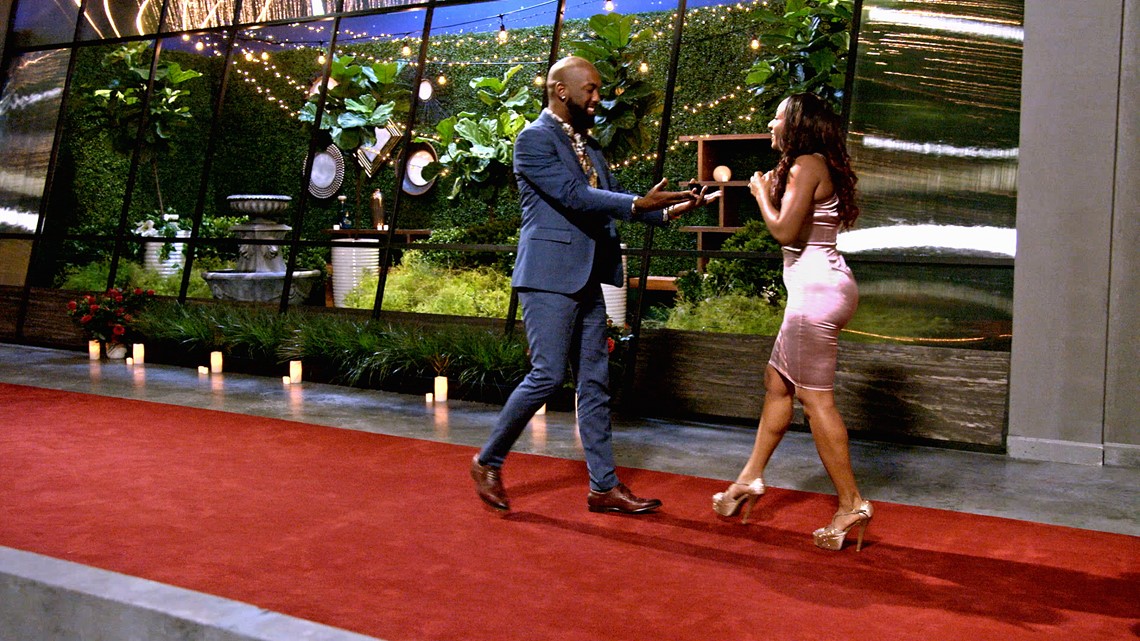 Carlton broke down in tears and agrees that both he and Diamond are both hurt from the experience together.
He then got on knee, and gave Diamond her ring back, during a formal apology.
MORE FROM THE A-SCENE!