ATLANTA — As the end of summer slowly creeps in, several television and film projects continue production in Georgia.
Mogul Tyler Perry is always hard at work on his blockbuster film and television projects.
Filming for two of his upcoming shows for a new BET streaming service are taking place right now in Atlanta.
TYLER PERRY'S THE OVAL
Production for "The Oval" began earlier this summer at Tyler Perry Studios. The show's cast includes Ed Quinn, Kron Moore, Paige Hurd and Daniel Croix Henderson.
Perry's says he's set out to create a show that tells the story of a family placed in the White House by people of power while also highlighting the personal side and everyday lives of the staff who run the inner workings of the nation's most iconic residence.
TYLER PERRY'S SISTAS
"Sistas" is the second series for the BET streaming service. The drama called follows a group of single black women from different walks of life who bond over their one common thread: Why am I single?
The hour-long drama takes viewers on a roller-coaster ride of emotions and hilarious moments that are the epitome of #squadgoals.
Tyler Perry Studios in Atlanta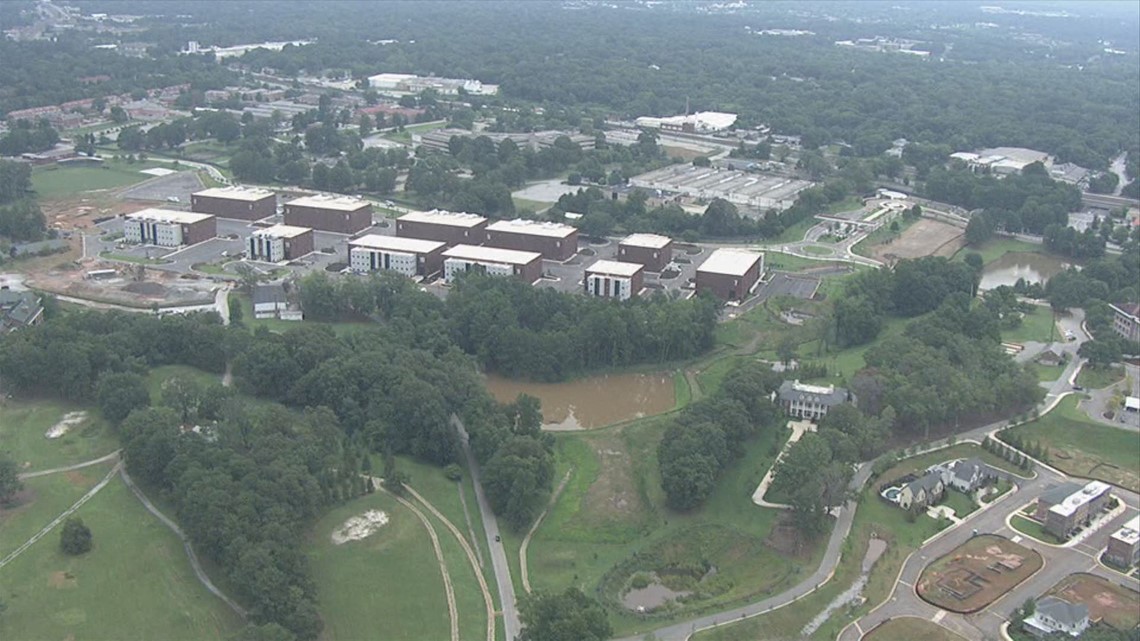 One of the actors who was cast on the show made headlines as she shocked the world trying to get the attention of Perry.
Racquel Bailey says she spent a little over $2,000 on the large signs that reads, "Attention Mr. Perry, Racquel Bailey is your next leading lady."
Perry responded to the world telling us this is not the way to land a gig with his studio.
However, a new report from TMZ details Bailey's antics could have landed her a gig with the Madea superstar. According to TMZ, Bailey will appear in "Sistas," a show that the actress dreamed about being in.
"I love the diverse projects that are coming out. He (Perry) has this project called "Sistas" that I would love to be a part of," Bailey told The A-Scene before it was confirmed that she would be a part of it
LOVECRAFT COUNTRY/(PRODUCTION SIGN: RP)
J.J. Abrams and Jordan Peele are busy filming in parts of Midtown Atlanta for "Lovecraft Country," a one-hour drama series by HBO.
The story follows a struggle to survive and overcome both the racist terrors of white America and the terrifying monsters that could be ripped from an H.P. Lovecraft paperback.
Michael Kenneth Williams, who once played in HBO's inner-city drug traffic series "The Wire," will star as Black.
Caresse Davis shared footage from production on Broad Street downtown on August 16.
SLUTTY TEENAGE BOUNTY HUNTERS / (PRODUCTION SIGN: TBH & 326H)
Scenes for the upcoming upcoming Netflix comedy series "Slutty Teenage Bounty Hunters" has been filming throughout parts of downtown Atlanta.
According to Variety, Maddie Phillips and Anjelica Bette Fellini will star as the titular in the new series executive produced by Jenji Kohan.
BLACK LIGHTNING
"Black Lightning" is based on the DC Comic by the same name.
It's about a man who dressed as a superhero and acted as a vigilante in his younger days but left it all behind him to become a family man and a school administrator.
Then he finds himself getting dragged back into his old life.
The third season has been filming throughout parts of Georgia.
THE CONJURING 3/(PRODUCTION SIGN: CJ3)
"The Conjuring 3" has continued filming in downtown Newnan since early May. Dozens of residents have shared images of the mansion displaying the set for the next film with The A-Scene.
A-Scene Insider Tara Ja'Net White sent us a photo of her taking a selfie at the mansion.
Tara Ja'Net White
The third installment of the franchise directed by Michael Chaves is based on a true story that has previously followed paranormal investigators.
You can expect this film in theaters in 2020.
GREENLAND/(PRODUCTION SIGN: GLD)
Gerard Butler stars in the upcoming disaster thriller "Greenland". The plot follows a family's fight for survival after a cataclysmic natural disaster.
While some scenes are being filmed in Toronto, several scenes have been filmed in parts of Georgia throughout June and July.
Production has been spotted in Marietta (West Cobb) near Dallas Highway. Basecamp signs with GLD by North Metro Church and Mt. Calvary Church.
RELATED: Gerard Butler surprises Atlanta moviegoers during screening
OZARK/(PRODUCTION SIGN: KRAZO)
Filming for the Netflix series "Ozark" was caught burning rubber when A-Scene insider Christy Benton grabbed a photo of Marty Byrde's van in Stone Mountain.
The Honda Odyssey was seen in the process of being towed with several splatters of dirt on the side of the minivan. Marty, played by Jason Bateman, drives the vehicle.
The fictional series follows the financial conflicts of a family from Chicago to the Ozark Mountains.
'Ozark' and 'P-Valley' currently in production in Atlanta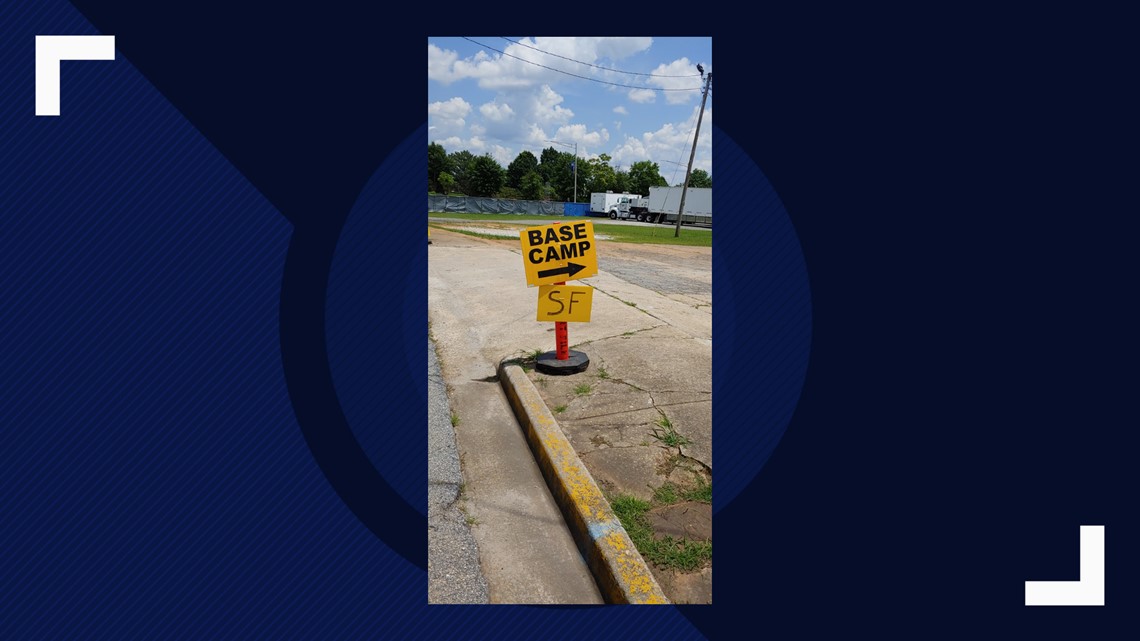 The family's modular home was also found near Van Pugh Park near Lake Lanier, according to A-Scene insider Susie Llanes Fitzgerald.
In 2018, Bateman announced the new season on Twitter with a graphic combining the number three and a dollar sign.
BROCKMIRE/ (PRODUCTION SIGN: B4)
Our cameras were rolling as we entered the production set of "Brockmire" at the Briarcliff Campus of Emory University to investigate a tip we got from our A-Scene Insiders.
If you see the set, it may look familiar because it most recently served as the site of Hawkins National Laboratory in "Stranger Things."
ROBBIE/(PRODUCTION SIGN: CP)
Production for Comedy Central's upcoming show "Robbie" began last summer and has resumed production since late April.
The half-hour scripted series stars Rory Scovel (I Feel Pretty, Rory Scovel Tries Stand Up For The First Time). Rory plays a small-town youth league basketball coach living in his father's shadow, until he realizes he has a son of his own who can lead him to greatness.
"Robbie" is written by Rory Scovel and Anthony King (Broad City, Silicon Valley). Co-starring with Rory are Beau Bridges, who plays his father, Sasheer Zamata and Mary Holland. Scovel, King, and Scott Moran are executive producers. Will Ferrell, Adam McKay, Betsy Koch and Owen Burke are executive producers for Gary Sanchez Productions. Monika Zielinska and Rachel Olson are Executives in Charge of "Robbie" for the network.
THE BALLAD OF RICHARD JEWELL /(PRODUCTION SIGN : KIKI)
Production for Clint Eastwood's next film "The Ballad of Richard Jewell," officially kicked off in Atlanta during the first week of July in Midtown. And the all-star director took some time from his busy schedule to savor one of the city's most popular Italian restaurants.
Eastwood, 89, enjoyed dinner with friends Jon Hamm, Kathy Bates, Sam Rockwell and producer Tim Moore at Antico, just a few miles from Georgia Tech.
Owner Giovanni Di Palma made his famous Sorrento lemon chicken with fresh, Amalfi-style lemons, garlic, wild oregano and olive oil, along with plenty of Antico pizza.
The legendary actor is no stranger to these parts of town - Eastwood filmed his action-packed film about a Mexican drug cartel, "The Mule" in several parts of Atlanta during summer 2018.
LEGACIES / (PRODUCTION SIGN : LC)
"Legacies" is the next installment off of the CW hit "The Vampire Diaries" now gearing up for season two. Crews often shoot around Conyers.
"Legacies" carries on the story that originally started with "The Vampire Diaries" and continued in "The Originals".
We'll see the next generation of witches, vampires and werewolves making their way through The Salvatore School for the Young and Gifted.
MORE: Vampire Diaries Mystic Grill- from screen to real!
THE RESIDENT / (PRODUCTION SIGN : TR)
"The Resident" is coming back to Georgia for Season 3!
The medical drama on FOX got picked up for a third season in early May, and is getting ready to start production.
The majority of the first and second seasons were filmed in Conyers and at the High Museum of Art in Atlanta.
"The Resident" follows a young doctor who's paired with a senior resident that is as tough as he is brilliant. It stars Matt Czuchry, Emily VanCamp, Manish Dayal and Bruce Greenwood.
MORE: 'The Resident' TV show will call Midtown home for two days
DYNASTY / (PRODUCTION SIGN: CROSS EYE)
"Dynasty" is filming under the code "CROSS EYE."
The remake follows the same basic premise as the original, two of America's wealthiest families feuding over their fortune and their families, but with an updated storyline and cast.
LAUREN LAKE'S PATERNITY COURT
Filmed in Georgia, Judge Lauren Lake presides over highly emotional cases that lead to life-changing consequences and new beginnings. "Paternity
Court" uncovers the truth 5 days a week . . . and sometimes the truth hurts.
AMERICAN SOUL
Production for the second season of BET's "American Soul" has kicked off in Georgia. "Soul Train" was the first prominent African-American variety television show exposing audiences nationwide to musical acts and dancers for over 35 years.
Behind the Scenes | 'American Soul' filmed in Atlanta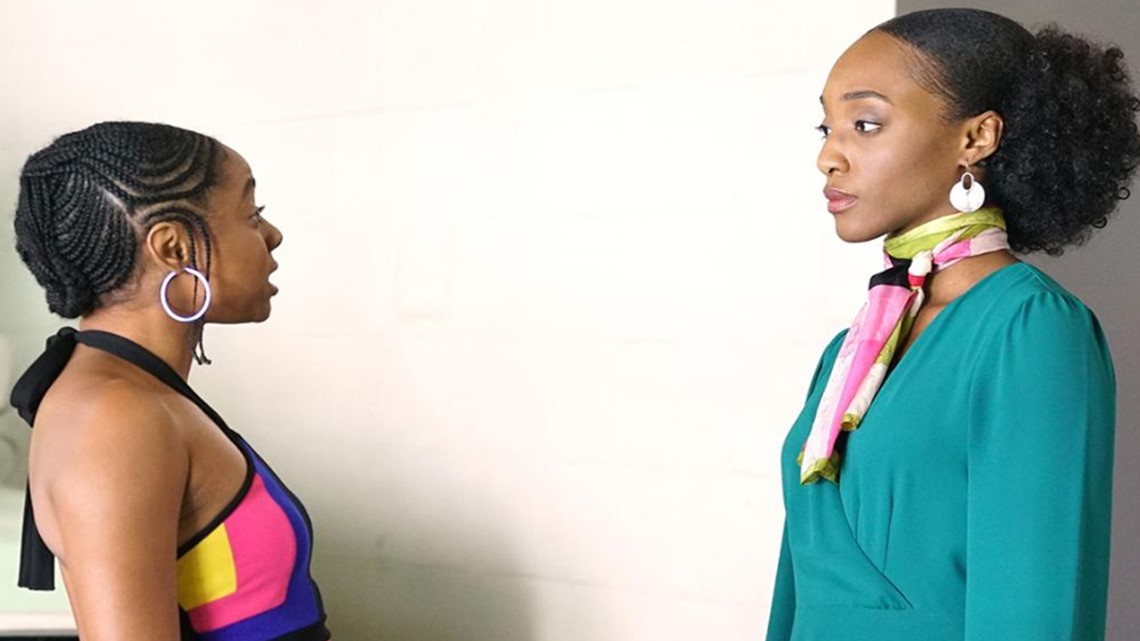 The show ended in 2006 and still holds the title of one of the longest-running syndicated programs in American history.
Now the franchise is back as a docuseries executive produced by the son of "Soul Train" creator, Don Cornelius.
MORE FROM THE A-SCENE!
Revolt Summit coming to Atlanta for first time
'The Proud Family' returning with new episodes on Disney+
DC Universe's 'Stargirl' will film at Douglas County High School