ATLANTA — You see the yellow basecamp signs in your neighborhood, and you're probably wondering what TV shows or films are happening around the city. Here's a look!
AMC's "The Walking Dead," "Ozark," "Along Came The Devil," "Chaos Walking," Oprah Winfrey Network's "Greenleaf," Stephen King's "The Outsider," "Insatiable", HBO's "Watchmen," and "Irresistible" produced by Steve Carrel are just some of the productions filming throughout parts of Georgia.
NOTE: Abbreviated production codes in the featured show/film title are aliases used in basecamp signs.
It's been nearly two years since Tom Holland began working on "Chaos Walking," a science fiction film based on Patrick Ness's 2008 novel, "The Knife of Never Letting Go".
Holland shared on his Instagram that reshoots for the movie are currently underway.
Nick Jonas was spotted in for reshoots "Chaos Walking". He and his wife Priyanka Chopra were spotted in Buckhead.
The A-Scene's Francesca Amiker did some digging and found out that the couple and Nick's mom even went to dinner at the upscale bar Beetle Cat, off North Highland Avenue.
The Oprah Winfrey Network's hit show "Greenleaf" is currently filming scenes for the upcoming third season. We spotted crews filming episodes at House of Hope in Decatur, a location used for filming several church scenes.
"Greenleaf" takes viewers into the unscrupulous world of the Greenleaf family and their sprawling Memphis megachurch, where scandalous secrets and lies are as numerous as the faithful.
The series centers on the journey of estranged daughter and disillusioned preacher Grace Greenleaf (Merle Dandridge, "The Night Shift") who has returned home after 20 years on the occasion of the mysterious death of her sister, Faith.
As she reenters the world of Calvary Fellowship World Ministries, the Memphis megachurch run by her powerful parents Bishop James Greenleaf (Keith David, "Community") and Lady Mae Greenleaf (Lynn Whitfield, "The Josephine Baker Story"), it becomes evident that things are not as virtuous as they seem and that the family's outward display of faith hides sin and misdeeds.
The series also stars Lamman Rucker ("Why Did I Get Married?"), Deborah Joy Winans ("Whitney"), Greg Alan Williams ("The Accountant"), Kim Hawthorne ("Switched at Birth"), Tye White ("The People Vs. O.J. Simpson"), Rick Fox ("Dope"), Desiree Ross ("Falling Skies") and Lovie Simone.
AMC's hit show "The Walking Dead" kicked off filming for its tenth season this week! Norman Reedus, who stars as Daryl Dixon in the show, teased the new filming via Instagram.
"Day 1," he wrote with a snap of set chairs with characters Daryl and Carol.
Based on the comic book series written by Robert Kirkman and published by Image Comics, "The Walking Dead" and "Fear the Walking Dead" reign as the #1 and #4 cable dramas among adults 18-49 in Nielsen live+3 ratings, respectively.
Both series take place in the months and years after a zombie apocalypse and follow different groups of survivors traveling in search of a safe and secure home.
While the photo shared by Reedus has an unidentifiable location. The show films at Tyler Perry Studios and throughout Senoia, Georgia.
NETFLIX'S INSATIABLE (2BOB)
Scenes for the Netflix original series "Insatiable" are still being filmed throughout parts of Georgia. Crews named the production sign "2BOB" in relation to the show, which means creepy.
The first season showed that for years, Patty (Debby Ryan) has been bullied, ignored, and underestimated by those around her because of her weight.
But later, she finds herself suddenly thin, and Patty is out for payback against anyone who has ever made her feel bad about herself.
Bob Armstrong (Dallas Roberts), a disgraced attorney whose true passion is coaching beauty pageant contestants, is the only one who sees Patty's potential and takes her under his wing - first as a legal client, and then as a pageant contestant whom he coaches toward becoming the top pageant queen in the country.
PHOTOS: Taylor Swift, BTS, Khalid and more on red carpet at Billboard Awards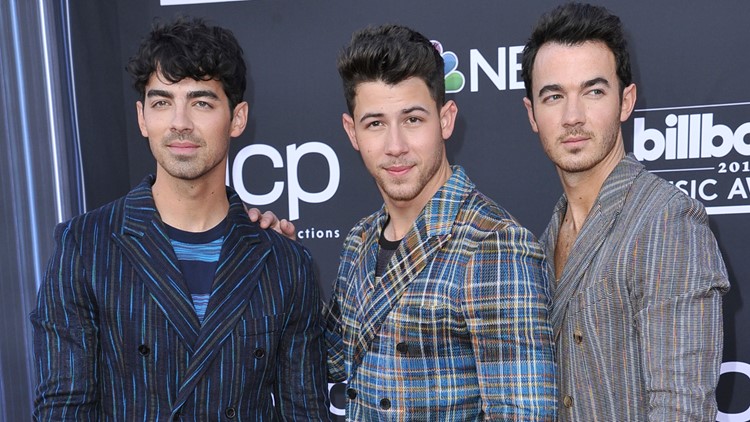 STEPHEN KING'S THE OUTSIDER/(CANT/MUST)
Filming for the HBO-produced series based on Stephen King's latest novel "The Outsider" is in full speed.
Rose Locke Casting announced the shoots are happening in and around Atlanta back in February and will take place through July.
Several of our A-Scene Insiders have spotted the basecamp signs "CANT/MUST" used in filming scenes for the show.
King's novel unravels a story of how an 11-year old boy is found brutally murdered and strong evidence points to Little League coach Terry Maitland.
INDIA SWEETS AND SPICES/ISAS
If you're in the area of Lindbergh or Midtown, you may have seen the basecamp signs for a feature film called a feature film called "INDIA : Sweets & Spices"
Our A-Scene Insider Jen McElroy shared a production notice from a producer given out to residents this week.
Crews were filming nearby in the Stonecroft Subdivision in Marietta.
While many details about the upcoming feature have not been released, crews are expected to film in the area until May 29.
Steve Carell has been seen out and around several parts of Atlanta while filming his upcoming movie "Irresistible," a political comedy.
The "Office" star was spotted dining at the El Zarape Mexican Restaurant last week. The business' Facebook page shared a photo of Carell, writing, "Look who came into El Z tonight!!"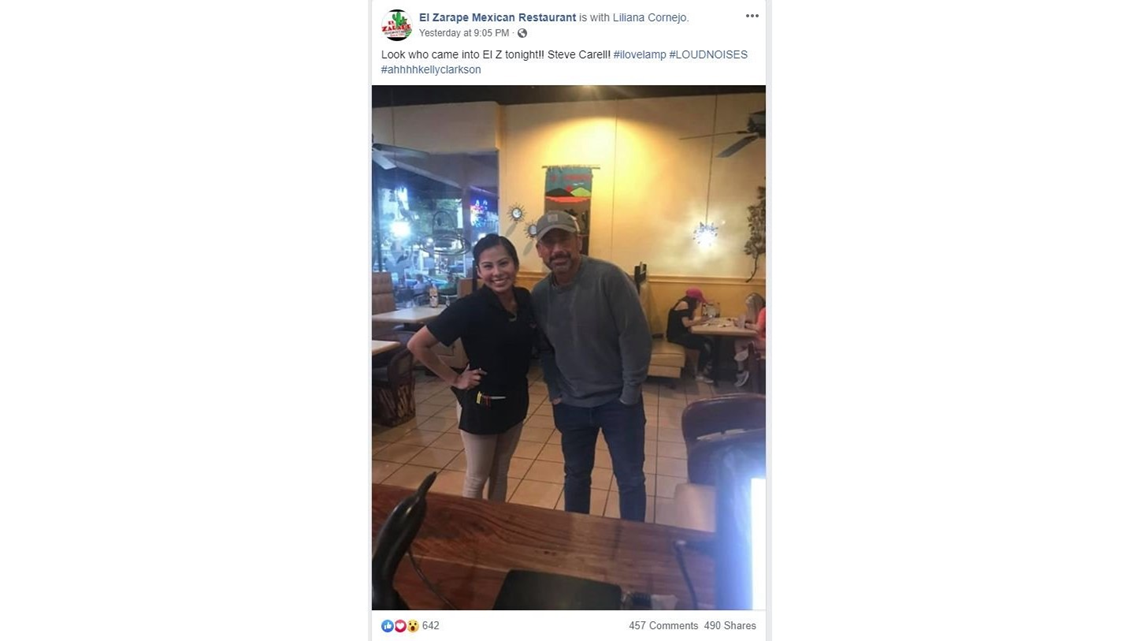 According to IMDb, the film tells the story about a Democrat strategist who helps a retired veteran run for a mayor in a small, conservative Midwest town, and stars Carell, Rose Byrne and Mackenzie Davis, among others.
Comedian and former "Daily Show" host Jon Stewart is listed as the director. The movie is slated to be released in 2020.
ALONG CAME THE DEVIL :2/ (ACTD2)
Following the success of the original film, last week Jason and Heather DeVan kicked off production for the sequel in the metro Atlanta area and Flowery Branch in Hall County.
"Along Came The Devil 2" will star Academy Award nominated actor Bruce Davidson (X-Men), Laura Wiggins (Showtime's "Shameless"), Mark Ashworth (Magnificent Seven) and Tiffany Fallon (Christmas in the Heartland).
The film is expected to be released in the fall.