ATLANTA — Georgia's film and television industry is bringing attention to one of the most controversial bills signed into law.
The Peach State is now better known as the Southern Hollywood - or "Y'allywood." A bold tax policy has helped spur the creation of about 92,000 jobs statewide and brought in billions in spending.
At least some of that, though, has been put into jeopardy with the passing of HB 481 - the "heartbeat" abortion law, one of the strictest in the country. It's expected to take effect next year.
Despite the fallout, TV shows and films have decided to continue working in Georgia: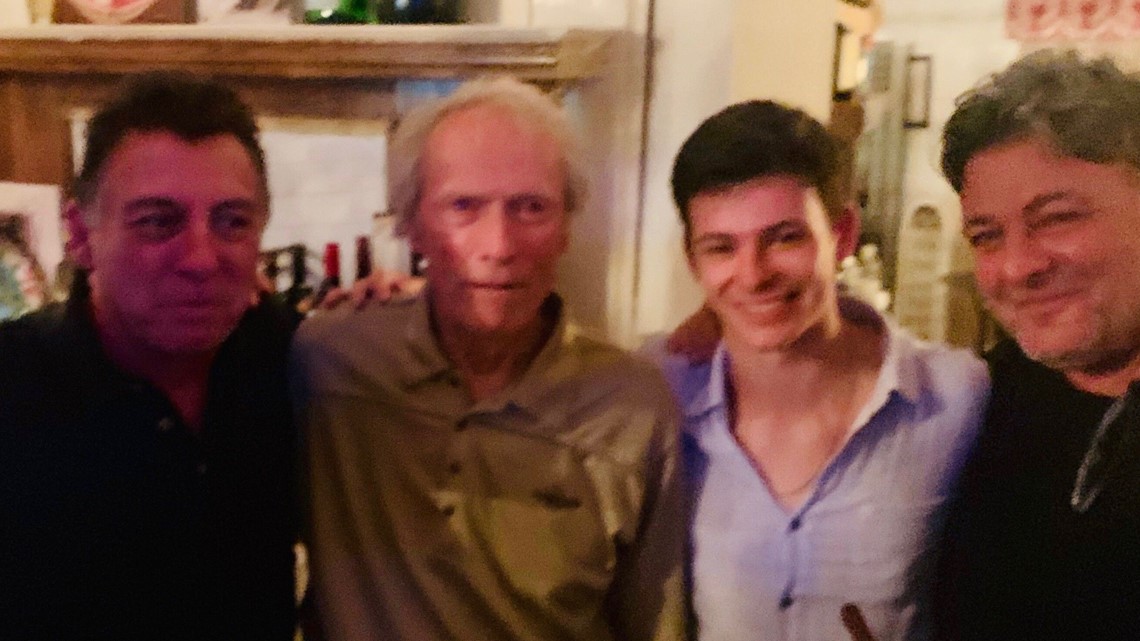 THE BALLAD OF RICHARD JEWELL/KIKI
Production for Clint Eastwood's next film "The Ballad of Richard Jewell" officially kicked off in Atlanta last week in Midtown. And the all-star director took some time from his busy schedule to savor one of the city's most popular Italian restaurants.
Eastwood, 89, enjoyed dinner with friends Jon Hamm, Kathy Bates, Sam Rockwell and producer Tim Moore at Antico, just a few miles from Georgia Tech.
Owner Giovanni Di Palma made his famous Sorrento lemon chicken with fresh, Amalfi-style lemons, garlic, wild oregano and olive oil, along with plenty of Antico pizza.
The legendary actor is no stranger to these parts of town - Eastwood filmed his action-packed film about a Mexican drug cartel, "The Mule" in several parts of Atlanta during summer 2018.
Eastwood will direct "The Ballad Of Richard Jewell," and has been in discussions with Disney and Fox about distribution.
Behind the scenes : 'Waldo' starring Mel Gibson, Charlie Hunnam
We went behind the scenes of "Waldo," a new action-packed movie starring Mel Gibson!
The A-Scene's Ryan Dennis and Kevin Sanchez rolled their cameras as production picked up in Buckhead!
Crews worked for hours Tuesday on Peachtree Avenue inside one of the buildings at the Atlanta International School. Now, we didn't exactly spot stars Mel Gibson and Charlie Hunnam but we have a feeling we might before the end of summer.
The movie follows a disgraced ex-cop seeking solace by moving to the woods, but his quiet life comes to an end when a private eye recruits him to investigate a murder.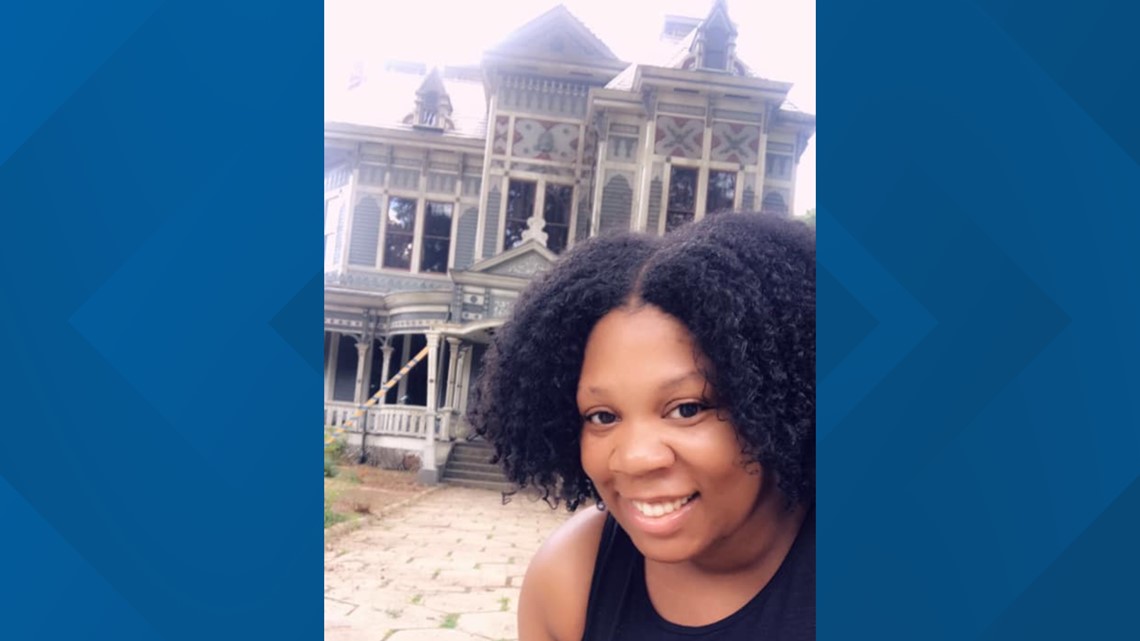 "The Conjuring 3" has continued filming in downtown Newnan since early May. Dozens of residents have shared images of the mansion displaying the set for the next film with The A-Scene.
A-Scene Insider Tara Ja'Net White sent us a photo of her taking a selfie at the mansion.
The third installment of the franchise directed by Michael Chaves is based on a true story that has previously followed paranormal investigators.
You can expect this film in theaters in 2020.
Gerard Butler stars in the upcoming disaster thriller "Greenland". The plot follows a family's fight for survival after a cataclysmic natural disaster.
While some scenes are being filmed in Toronto, several scenes have been filmed in parts of Georgia throughout June and July.
Production has been spotted in Marietta (West Cobb) near Dallas Highway. Basecamp signs with GLD by North Metro Church and Mt. Calvary Church.
Emma Roberts will be spending lots of her summer in Atlanta! She's filming "Holidate," a movie about two strangers who are sick of their families asking them about their love lives during the holidays. So, they make the arrangement to fake date.
Our cameras were rolling as we entered the production set of "Brockmire" at the Briarcliff Campus of Emory University to investigate a tip we got from our A-Scene Insiders.
If you see the set, it may look familiar because it most recently served as the site of Hawkins National Laboratory in "Stranger Things." We also saw production signs for "Brockmire" and the crews which we're told have been filming on campus for several days.
Production for Comedy Central's upcoming show "Robbie" began last summer and has resumed production since late April.
The half-hour scripted series stars Rory Scovel (I Feel Pretty, Rory Scovel Tries Stand Up For The First Time). Rory plays a small-town youth league basketball coach living in his father's shadow, until he realizes he has a son of his own who can lead him to greatness.
"Robbie" is written by Rory Scovel and Anthony King (Broad City, Silicon Valley). Co-starring with Rory are Beau Bridges, who plays his father, Sasheer Zamata and Mary Holland. Scovel, King, and Scott Moran are executive producers. Will Ferrell, Adam McKay, Betsy Koch and Owen Burke are executive producers for Gary Sanchez Productions. Monika Zielinska and Rachel Olson are Executives in Charge of "Robbie" for the network.
'Ozark' and 'P-Valley' behind the scenes production in Atlanta
Filming for the Netflix series "Ozark" was caught burning rubber when A-Scene insider Christy Benton grabbed a photo of Marty Byrde's van in Stone Mountain.
The Honda Odyssey was seen in the process of being towed with several splatters of dirt on the side of the minivan. Marty, played by Jason Bateman, drives the vehicle.
The fictional series follows the financial conflicts of a family from Chicago to the Ozark Mountains.
The families modular home was also found near Van Pugh Park near Lake Lanier, according to A-Scene insider Susie Llanes Fitzgerald.
The "fetal heartbeat" bill is impacting another production that has filmed in Georgia. AMC's "The Walking Dead" could be leaving the state after filming here for 10 years.
AMC said in a statement, "If this highly restrictive legislation goes into effect, we will reevaluate our activity in Georgia."
However, season 10 has kicked off without a hitch.
The series was filmed in Georgia since its first season and the city of Senoia has seen growth. According to Zillow, the average home value nearly doubled since filming began there.
There are more than 50 businesses on Main Street, the population has doubled and many of the show's stars have bought homes they're out of convenience. The city has also become a tourist attraction for "The Walking Dead".
J.J. Abrams and Jordan Peele are looking for fresh talent to be featured in "Lovecraft Country, "a one-hour drama series by HBO.
What follows is a struggle to survive and overcome both the racist terrors of white America and the terrifying monsters that could be ripped from an H.P. Lovecraft paperback.
Michael Kenneth Williams, who once joined played in HBO's inner-city drug traffic series "The Wire," will star as Black.
The DC Universe series "Stargirl" has been spotted in production at a school near Atlanta Rd. in Smyrna by A-Scene insider Kristina Bessent.
The series trails the journey of high school student Courtney Whitmore who joins the Justice Society of America.
Signs of the series have also been found in Paulding County, Lithonia and Lithia Springs recently by A-Scene insiders.
Filming for the HBO-produced series based on Stephen King's latest novel "The Outsider" is in full speed.
Rose Locke Casting announced the shoots are happening in and around Atlanta back in February and will take place through July.
Several of our A-Scene Insiders have spotted the basecamp signs "CANT/MUST" used in filming scenes for the show.
King's novel unravels a story of how an 11-year old boy is found brutally murdered and strong evidence points to Little League coach Terry Maitland.
Scenes for the upcoming season were being filmed in Conyers and Norcross.
Storing away cables and various sets of equipment, the production crew for the upcoming Netflix film 'Hillbilly Elegy' inches closer to wrapping up production.
Not far from Chamblee, the production partially blocked off roads and slowed down traffic because of storage trucks along the road.
Days before, several of the trailers that held actors were seen at the parking lot of the Shallowford Presbyterian Church. Signs titled "IVAN" for the movies filming site has also been spotted by A-Scene insiders in Brookhaven, Smyrna and Rabun.
The feature film directed by Ron Howard is an adaptation of the No. 1 New York Times Bestseller, 'Hillbilly Elegy: A Memoir of a Family and Culture in Crisis' by J.D. Vance.
With a release date set in 2020, it captures the reality of the white working class in the United States.
The film will star Amy Adams, who is known in the Netflix series 'The Office.' It will also include other big-name stars such as Haley Bennett and Glenn Close.
In a behind the scenes look into the series, Brian Grazer, who is the producer of the movie, shows actors and a furry friend in action.