LOS ANGELES —
The media mogul who calls Atlanta home has another home on the countryside in Wyoming. Tyler Perry will be on Ellen Wednesday afternoon and in a sneak peek released Wednesday morning, he talked about the adventures at his home in Jackson Hole.
Perry, who just got a star on the Hollywood Walk of Fame (more on that here) said he saw a massive bear enjoying his backyard. To that, he said he told the bear "I'm gone go back to Atlanta and come back when you're hibernating."
But, that wasn't the weirdest thing he's seen. When Ellen asked, he joked, "Oh, another black person. Weirdest thing. Weirdest thing. Rare, very rare."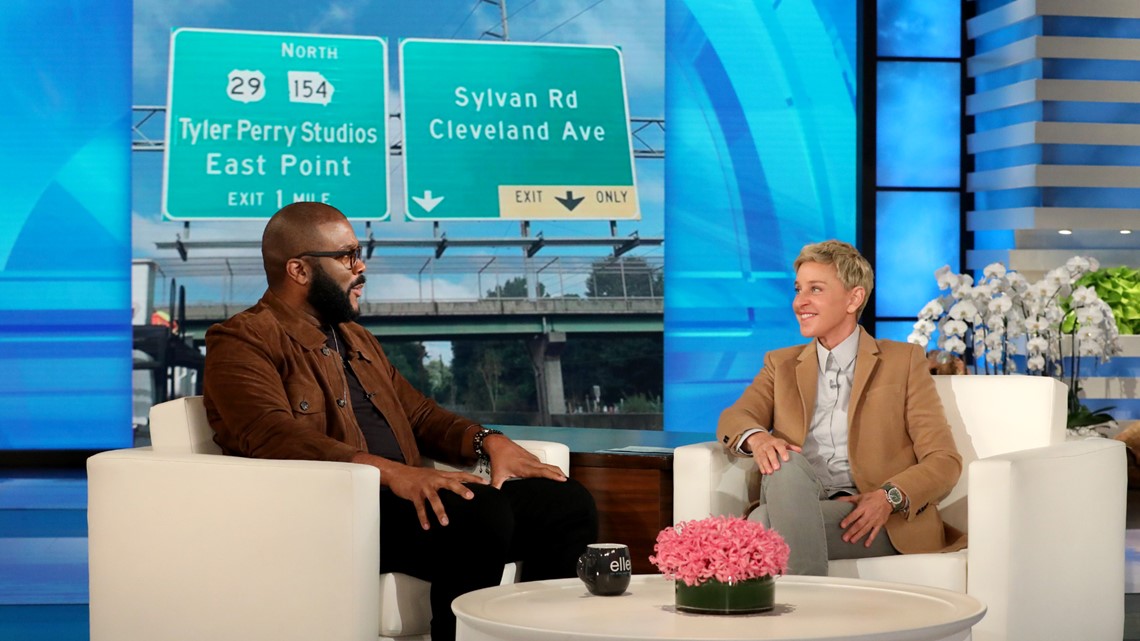 In true Ellen fashion, Tyler Perry also came with a big surprise for a 10-year-old rapper who is a regular on "The Ellen DeGeneres Show." Dylan Gilmer, also known as 'Young Dylan' gets a life changing surprise when Perry announces what he's doing for the tween.
See the surprise, hear about how Perry felt getting his Hall of Fame star and learn why he's naming sound stages at Tyler Perry Studios in Atlanta after trailblazers.

Join our Facebook group to learn how you can be a part of the booming entertainment industry in Atlanta