ATLANTA — The time is coming!
Visitors from all over the world will soon get a chance to experience the production space at Tyler Perry Studios.
The official studio social media accounts announced that visitor tours will begin in 2020.
"Are you looking forward to going on an inspiring and historical tour of Tyler Perry Studios? We can not wait to have you aboard! The official tour dates and information will be announced next year, 2020. #StayTuned #TylerPerryStudios ," the account posted on Twitter with a photo.
In the past month, several blockbusters in the making have worked on the soundstages at Perry's world class facility.
Stacey Kutz
Will Smith and Martin Lawrence from "Bad Boys For Life" and Eddie Murphy and Wesley Snipes from "Coming 2 America: Quest" were all spotted hanging out in between takes on set.
RELATED: Will Smith, Eddie Murphy, Martin Lawrence hop sets at Tyler Perry Studios
The photos of the iconic actors were snapped and posted on Instagram by celeb hairstylist Stacey Kutz. She wrote on Instagram, "A whole lotta greatness right here at @tylerperrystudios @therealpierceaustin are we working or having a reunion today? lol"
RELATED: This is what it was like inside the grand opening of Tyler Perry Studios
Kutz tagged Smith, Lawrence, Murphy, Tracey Morgan, and Shari Headley, who is reprising her role as Lisa in the film.
Smith later shared the moment on his own Instagram account with the caption," Nothing to see here."
Perry later shared the same image on his social media account.
On Wednesday, MSNBC hosted the Democratic Debate at the Oprah Winfrey soundstage.
Earlier this week, we announced that the upcoming biopic on Aretha Franklin is also filming at the mega studio.
PHOTOS: Tyler Perry Studios grand opening red carpet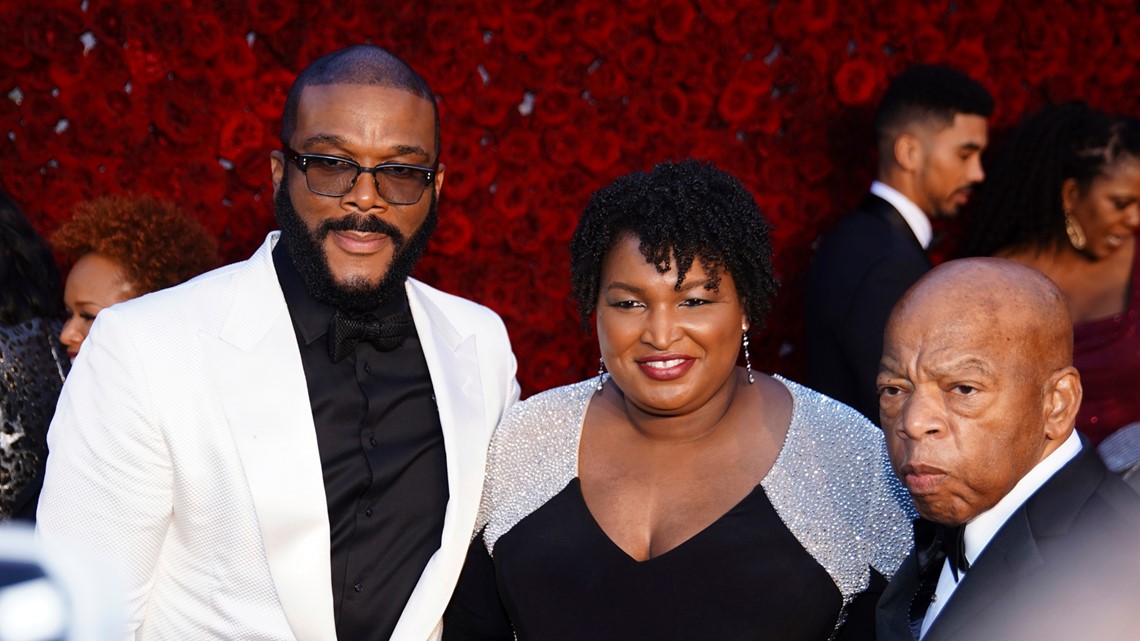 BE AN A-SCENE INSIDER: Join our Facebook Group!
OTHER HEADLINES:
Tyler Perry Studios: Some of our favorite interviews of the night
Sophie Speaks: How a Georgia mother allowed her boyfriend to impregnate her 10-year-old
'Sick & Twisted': EMS dark humor page exposed