ATLANTA — Tyler Perry's new Atlanta studio will be home to the 2019 Miss Universe competition, a major showcase for the sprawling complex built on a former Confederate army base.
The televised competition in which women from more than 90 countries compete for the crown of Miss Universe will air live from Tyler Perry Studios on Dec. 8. The three-hour show, hosted by Steve Harvey for the fifth year, will be broadcast on Fox and Telemundo.
RELATED: Report: The Rock buys $9 million Powder Springs country manor
The show will end with reigning champion Catriona Gray of the Philippines crowning her successor.
RELATED: Stacey Abrams: Tyler Perry Studios will host Democratic presidential debate in Atlanta
Perry opened his 330-acre studio earlier this month. Its 12 soundstages are each named after seminal black actors and actresses.
Photos: See Tyler Perry Studios from above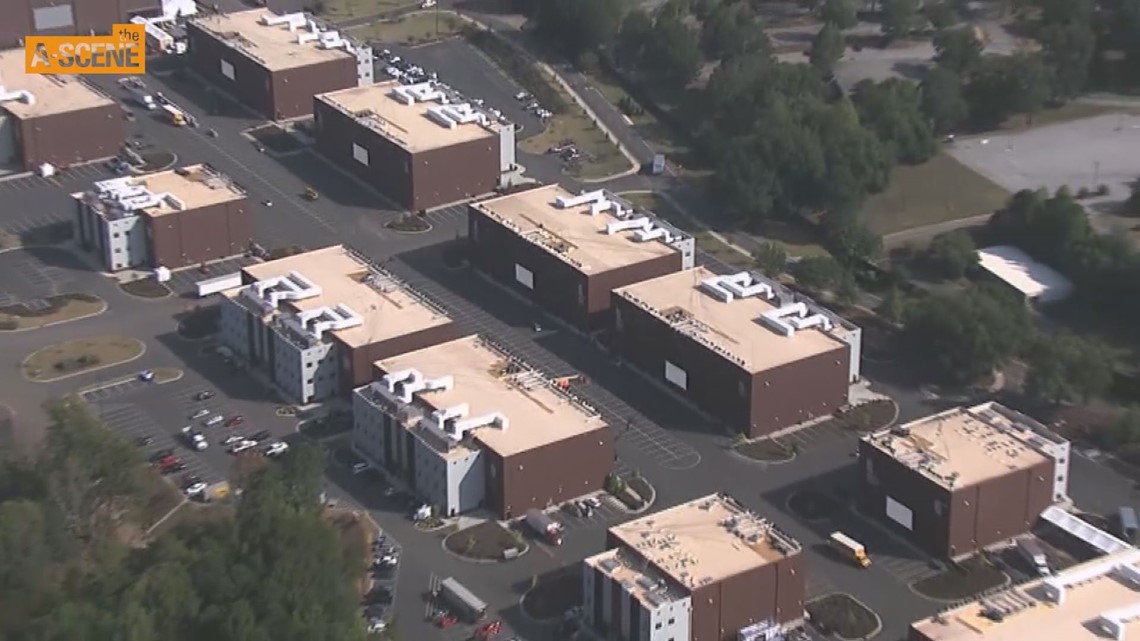 MORE FROM THE A-SCENE
Will Smith, Eddie Murphy, Martin Lawrence hop sets at Tyler Perry Studios
TV shows and movies currently filming in Atlanta
'I'm a writer with no words': Tyler Perry speechless after studio grand opening celebration
Tyler Perry Studios dedicates sound stages to Denzel Washington, Halle Berry, Oprah as black Hollywood comes out to celebrate the grand opening
'He did it his way' | Oprah praises Tyler Perry's historic move at Tyler Perry Studios grand opening
Tyler Perry Studios: Some of our favorite interviews of the night