ATLANTA — Several film and television shows are currently in production in Georgia, including a new show based on the untold stories of the historic Underground Railroad.
The upcoming Amazon series is directed by Barry Jenkins ("Moonlight," "If Beale Street Could Talk") and is based on the Colson Whitehead book "The Underground Railroad."
The term is used to describe a network of people and places that assisted fugitive slaves as they escaped slavery in the South.
Some of the cast members include Thuso Mdedu, Chase W. Dillon, and Aaron Pierre, as reported by Variety.
The outlet reports the show will chronicle one woman's journey after escaping her Georgia plantation.
Jenkins has been tapped to direct 11 episodes of the one-hour series. This is his first television project.
Production on this series began late summer throughout several parts of Georgia. Back in August, A-Scene Insider Yvonne Lowery saw the basecamp sign "UGRR" nearby Myrtle Creek Farm in Newton County.
A-Scene Insider Yvonne Lowery
The production has since been spotted in Madison County. Danielle Herman sent in behind-the-scenes images while in the area.
Herman writes, "I'm in Madison, GA for a wedding and found this! I talked to a PA and she said they're filming 'Underground' for Amazon Prime."
PHOTOS | Crews film "Underground" in Madison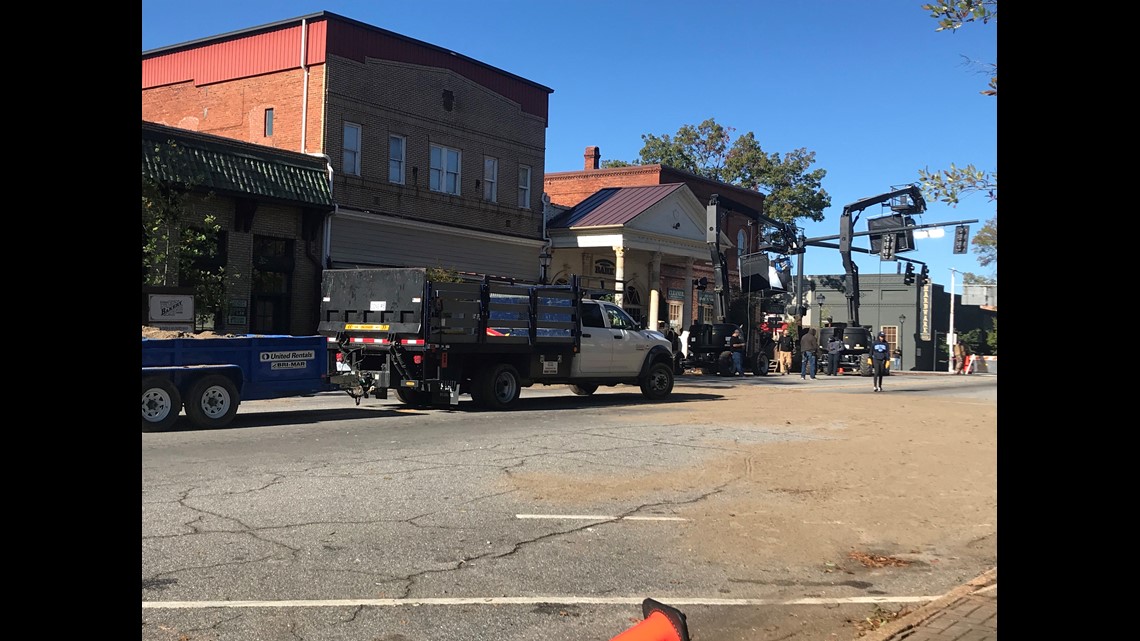 This upcoming original series joins other productions by Amazon Studios, including the award winning "The Marvelous Mrs. Maisel" and Tom Clancy's "Jack Ryan".
You can expect the Underground Railroad show to hit your screens in 2020, but so far, a release date has not been announced.
If you spot any yellow signs for productions in your neighborhood, or if you see any celebs while you're out in about tell The A-Scene about it!
MORE FROM THE A-SCENE!
Marvel Studios begins filming 'The Falcon and The Winter Soldier'
Shia LaBeouf thanks Georgia cop for 2017 arrest
Lamar Odom, girlfriend filming scenes for upcoming reality show in Georgia