The A-Scene is your premiere source for entertainment news on Georgia's booming entertainment industry, and we are kicking off with our chopper video of crews filming "Bad Boys for Life" at Atlantic Station.
Check out our video in the player above.
BAD BOYS FOR LIFE
A source with production confirms with The A-Scene's Francesca Amiker that action scenes will be filmed at Atlantic Station for several days this week. Stars Will Smith and Martin Lawrence will also be filming scenes at a nearby sound stage.
Mostly stunt work is happening in the Atlantic Station, but still includes some cast members.
Base camp signs with the letters "GFP " is the production alias used while making the film throughout the area.
Set to hit theaters Jan. 17, 2020, production for "Bad Boys for Life" was announced back in November.
Smith and Lawrence will reprise their roles as cops Mike Lowery and Marcus Burnett, a duo that has fans eager for more films.
Martin Lawrence, Will Smith filming 'Bad Boys for Life' in Buckhead
CREEPSHOW
Residents may have noticed bright lights and a few more police cars in their neighborhood but otherwise, the production crews were pretty contained and non-disruptive.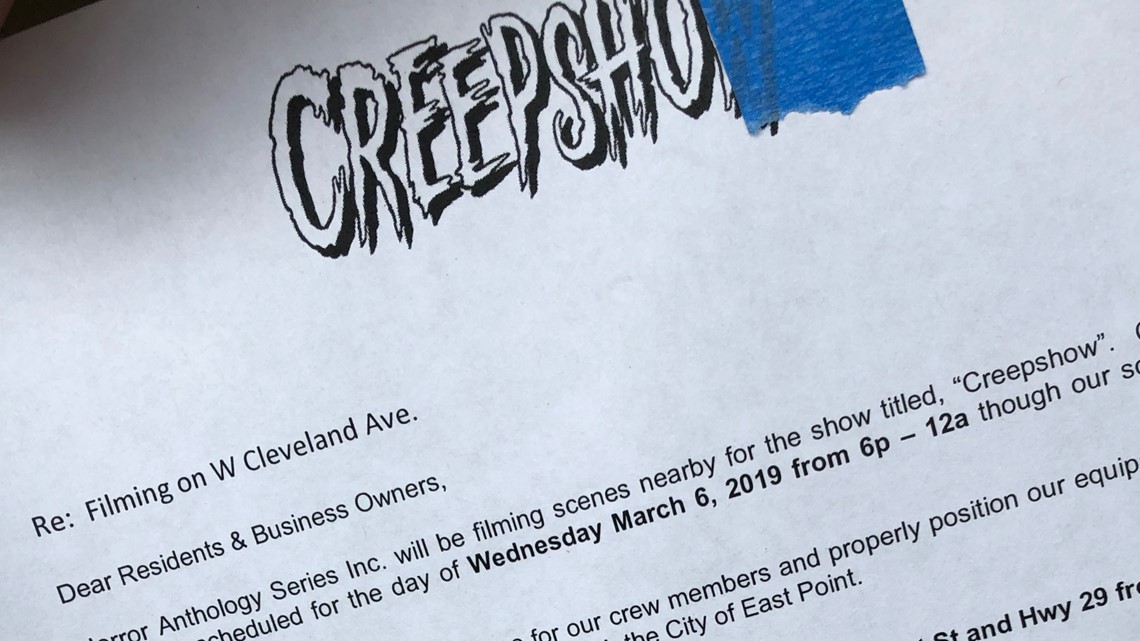 Creepshow joins an already impressive roster of horror shows that have filmed in East Point including The Walking Dead, Stranger Things, The Vampire Diaries and MTV's Teen Wolf with more to come.
ZOMBIELAND 2
Zombieland 2" is shooting in Jackson! We got video from A-Scene insider Tasha Watson who posted this on our A-Scene Facebook page.
She writes, "Zombieland 2 filming in Jackson today! We caught the cleanup, but was able to walk around the set while they cleaned".
Base camp signs with the letters "Z2 " is the production alias used while making the film throughout the area.
Woody Harrelson, Emma Stone, Jesse Eisenberg, and Abigail Breslin will be reprising their roles in the zombie movie.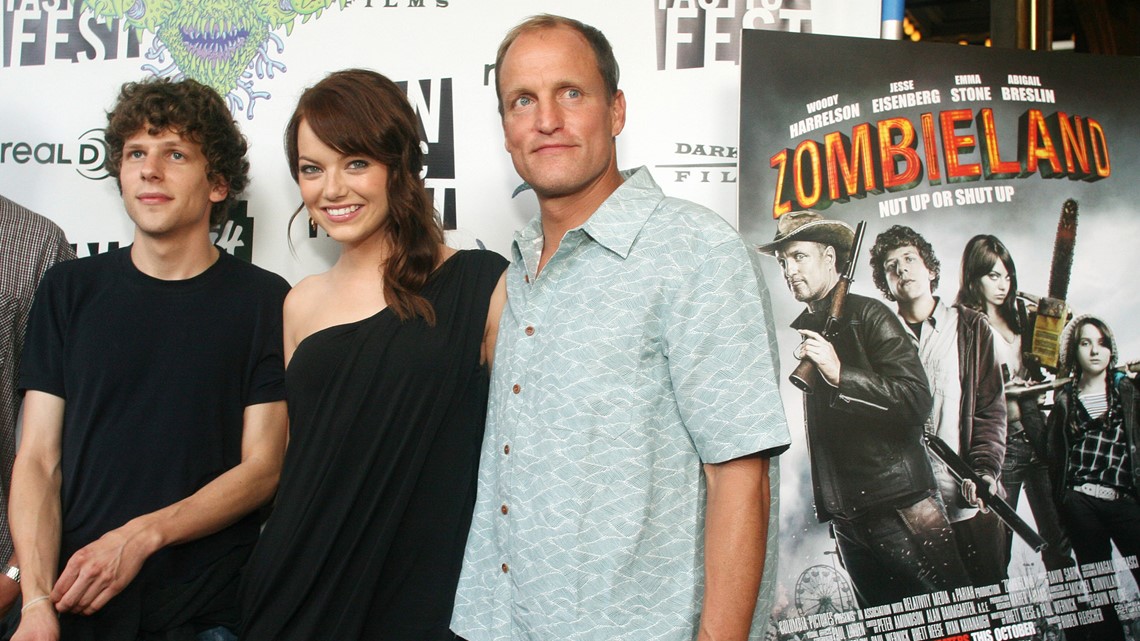 The main plot of "Zombieland 2: Double Tap" follows the gang as they attempt to find Little Rock after she ran away. Columbus, Tallahassee, and Wichita embark on a journey that takes them all the way across the country to hopefully save Little Rock from certain death.
A-Scene Insider Julie Bowden Nelson also spotted production at the Jackson Square. She saw destruction of cars, snow all over the ground and more.
The film is set to hit theaters October 11, 2019, just in time for the 10th anniversary of the original release.
THE BOBBY DEBARGE STORY
A biopic about one of R&B's most famous families is set to come out this summer.
TV One announced production is underway in Atlanta for its new original film "The Bobby DeBarge Story," slated to premiere in June 2019.
The film's stars include Roshon Fegan (Shake It Up, Greenleaf) in the lead role as Bobby DeBarge, Tyra Ferrell (Boyz InThe Hood, White Men Can't Jump) as Etterlene DeBarge, and Adrian Marcel as James DeBarge.
BEHIND THE SCENES: THE BOBBY DEBARGE STORY
The A-Scene caught up with members of the cast while they shot at a private location in DeKalb County.
While we can't reveal too much about the film, check out some of the retro looks in the photo gallery above.
GREENLEAF
Oprah Winfrey Network's mega hit TV show, Greenleaf, is currently in production in Atlanta. The show's highly anticipated next season returns for its fourth season this summer.
Several A-Scene Insiders have spotted scenes being filmed in Norcross. Not only does the show tackle real issues in the faith-based community, scenes are filmed at the House of Hope in Decatur.
"Greenleaf" stars Merle Dandridge as Grace Greenleaf, Keith David as Bishop James Greenleaf, Lynn Whitfield as Lady Mae Greenleaf, Kim Hawthorne ("Rake") as Kerissa Greenleaf, Lamman Rucker as Jacob Greenleaf, Tye White as Kevin Satterlee, Deborah Joy Winans as Charity Greenleaf-Satterlee; Desiree Ross as Sophia; and Oprah Winfrey in a recurring role as Mavis McCready. "
JUMANJI 2
Production for "Jumanji 2" has kicked off it Atlanta!
Here's what we know about the film. Kevin Hart, Jack Black, and Karen are all returning for the family action comedy directed by Jake Kasdan.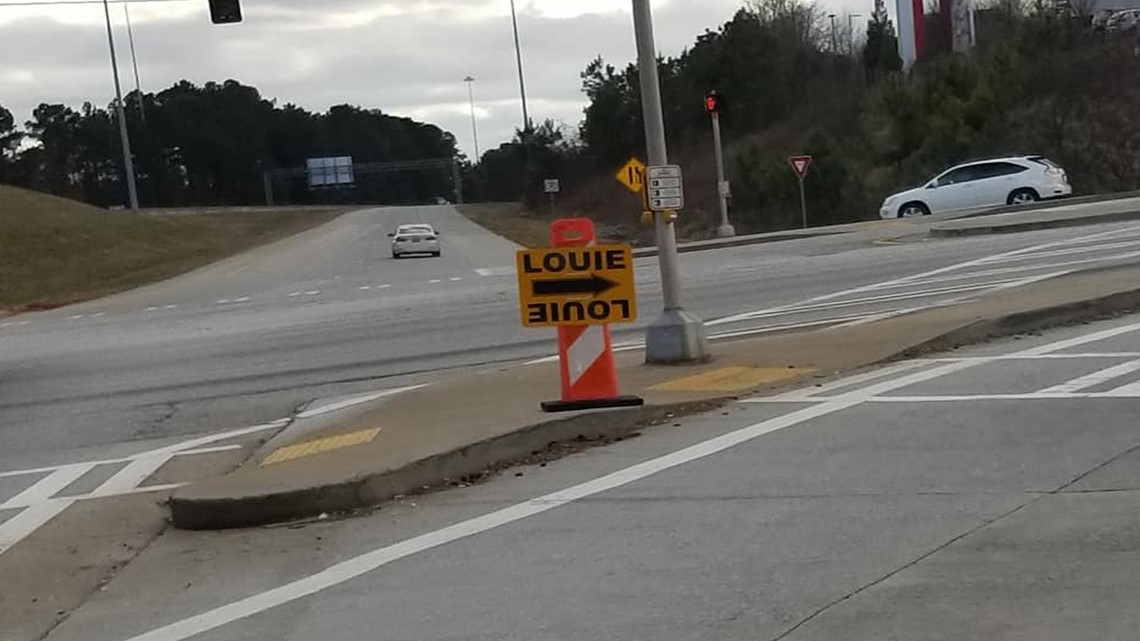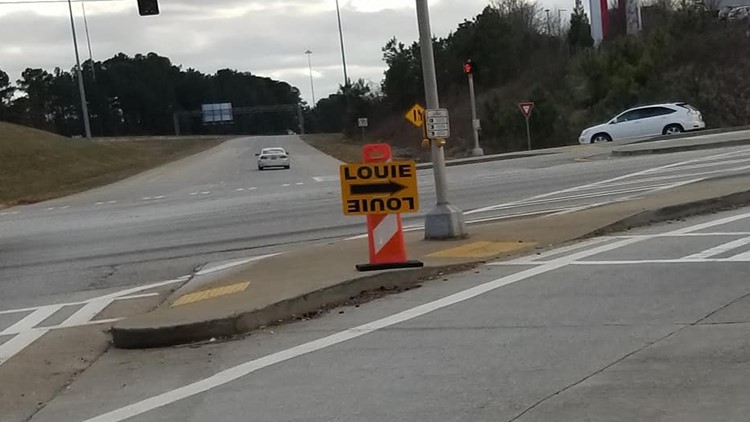 The production sign used for "Jumanji 2" is "LOUIE." So, if you start to see more action in your neighborhood, share it with our team.
And check out this celebrity spotting of Jack Black! He's in town shooting "Jumanji 2".
A-Scene Insider Catrina tells us she met Black in Piedmont Park while walking through the park looking to ride a scooter.
They tested a few and none were charged, she then offered up her Uber scooter and taught him how to ride.
ATL HOMICIDE
Veteran homicide detectives David Quinn and Vince Velazquez of Atlanta PD are breaking down their past incidents one episode at a time.
As part of TV ONE's "True Crime Mondays," "ATL Homicide" dives into these stories as they recount their personal experiences solving these cases, alongside astonishing dramatic re-creations that transport viewers into each case.
STEPHEN SPIELBERG'S AMAZING STORIES
The reboot of Steven Spielberg's "Amazing Stories" has been in production for several weeks in Atlanta.
Our A-Scene Insider Ashley Pulliam spotted the production in progress, which under the alias "PUGET" near downtown Atlanta.
The series originally aired on TV from 1985-87 and featured Sci-Fi short stories.
While the show did well critically, it didn't get a lot of viewers and was dropped after two seasons. The show's reboot is one of the major pieces of Apple TV's move into original streaming content.
Are you seeing A-List stars in your neighborhood? Did you see a production in progress during your commute to work? LET'S TALK ABOUT IT! Shoot us an e-mail at theascene@11alive.com or you can follow us on social media.