'American Soul'
Production for BET's "American Soul" kicked off late September in Atlanta under the production code "AMSO'. The scripted-drama series chronicles the untold rise of 'Soul Train'. Inspired by the personal trials and professional successes of a young, ambitious and troubled Don Cornelius, the 70s period drama is an unflinching look at the entrepreneur, his soul train dancers, and musicians set against the backdrop of a cutthroat Hollywood.
Kelly Price and Kelly Rowland will pull double duty on the music-based series, showcasing both their incredible voices and acting chops.
"American Soul" has been spotted in production in the areas of Lake Claire, Decatur, and the city of Atlanta.
'The Resident'
Season two of FOX's medical drama "The Resident" is still in production in Atlanta under the code "TR".
"The Resident" follows a young doctor who's paired with a senior resident that is as tough as he is brilliant. It stars Matt Czuchry, Emily VanCamp, Manish Dayal and Bruce Greenwood. Our A-Scene Insiders continue to follow the action behind the scenes since pre-production began in July.
Crews continue to shoot in the Midtown, Atlanta area and Conyers.
'MacGyver'
"MacGyver," the CBS reboot of the classic series, continues production for season three in Loganville and other parts of Atlanta. Under the production code "EYE," crews have also been seen filming in Midtown and Grant Park.
MacGyver first aired in 1985 and ran on television until 1992. In the reboot, 20-something Angus "Mac" MacGyver, creates a clandestine organization within the U.S. government, where he uses his extraordinary talent for unconventional problem-solving and his vast scientific knowledge to save lives.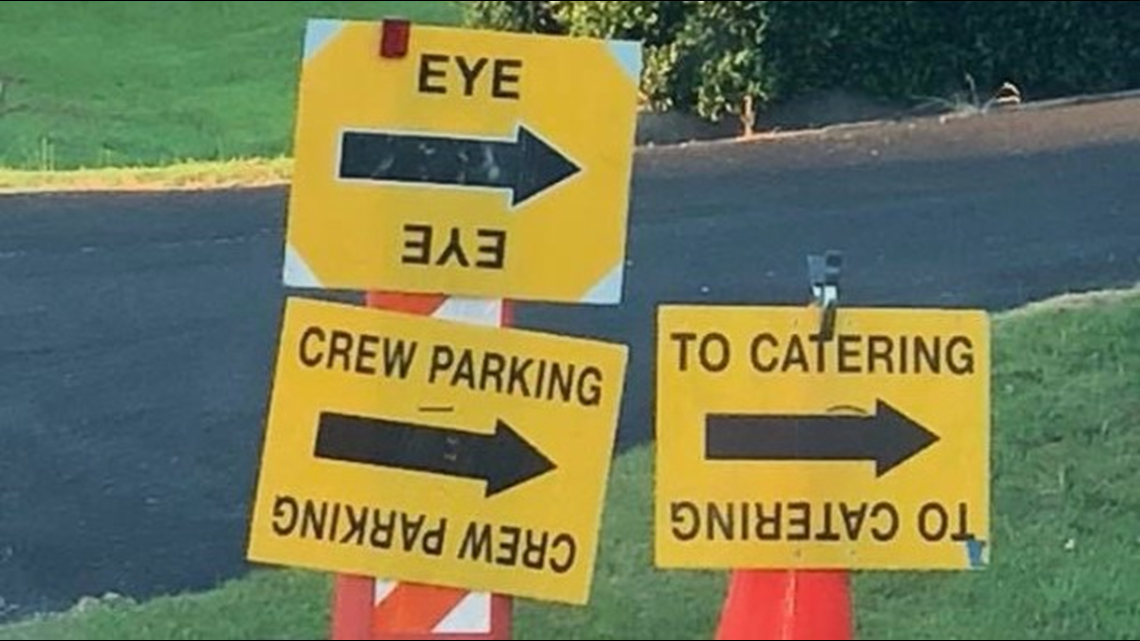 Marvel's 'Avengers'
The latest 'Avengers' movie is filming in Midtown! Here's what we know. The working title used for the movie is "Mary Lou".
Upcoming scenes will be permanently filmed at the Woodruff Arts Center in Calloway Plaza. Productions crews will be recreating a skyscraper on fire.
Atlanta Fire Department will also be on set to help with any safety measures. And of course, this impacts parking…expect full lane closures in that area. This is all set to happen Friday night October 12.

'Raising Dion'
Netflix's upcoming series "Raising Dion" starring Michael B. Jordan and Jason Ritter continues filming in Atlanta this month.
The show is about a single mom must hide her young son's superpowers to protect him from exploitation while investigating their origins and her husband's death.
Our A-Scene insiders spotted crews filming in the Locust Grove area under the production code "RD".
'The Banker'
Starring Samuel L. Jackson, "The Banker" began filming in parts of Newnan under the production code "Garrett".
The Douglas County Sentinel office in downtown Douglasville transformed into a 1960s bank for the film.
While details for the upcoming feature film have not been released, Anthony Mackie, Nia Long, and Nicholas Houston are some of stars announced to be in it.
'Doctor Sleep'
J&D is the one of the production codes used for 'Doctor Sleep,"the sequel of 'The Shining' filming in Covington
The Town Square of Covington shut down for production. And here's what the A-Scene knows about the sequel. The film will star Rebecca Ferguson alongside Ewin McGregor. Mike Flannagan directs the film.
'Bad Boys for Life
The highly anticipated next installment of the 'Bad Boys' film series starring Will Smith and Martin Lawrence is finally coming to the big screen.
'Bad Boys For Life' has been greenlit by Sony Pictures and has started pre-production in Atlanta, GA. Variety reports the plan for the third "Bad Boys" will be in theaters by Martin Luther King Jr. weekend in 2020.
The film is being directed by Adil El Arbi and Bilall Fallah, who are most known for directing episodes of FX's Snowfall.
No details on when scenes with the two main stars will be happening, but our A-Scene Insiders will help us keep you in the loop with production and casting as we learn more.
'Goodbye Stranger'
Under the production code "GS," The film, which will be distributed by Walt Disney Studios, is filming in Savannah until November.
'Star'
"SOS" is the code that the FOX series "Star" uses when it films here. The Lee Daniels "Empire" spin off frequently films in throughout the city of Atlanta, including multiple production in Midtown.
The series stars Jude Demorest, Queen Latifah, Ryan Destiny, and Brandy Norwood.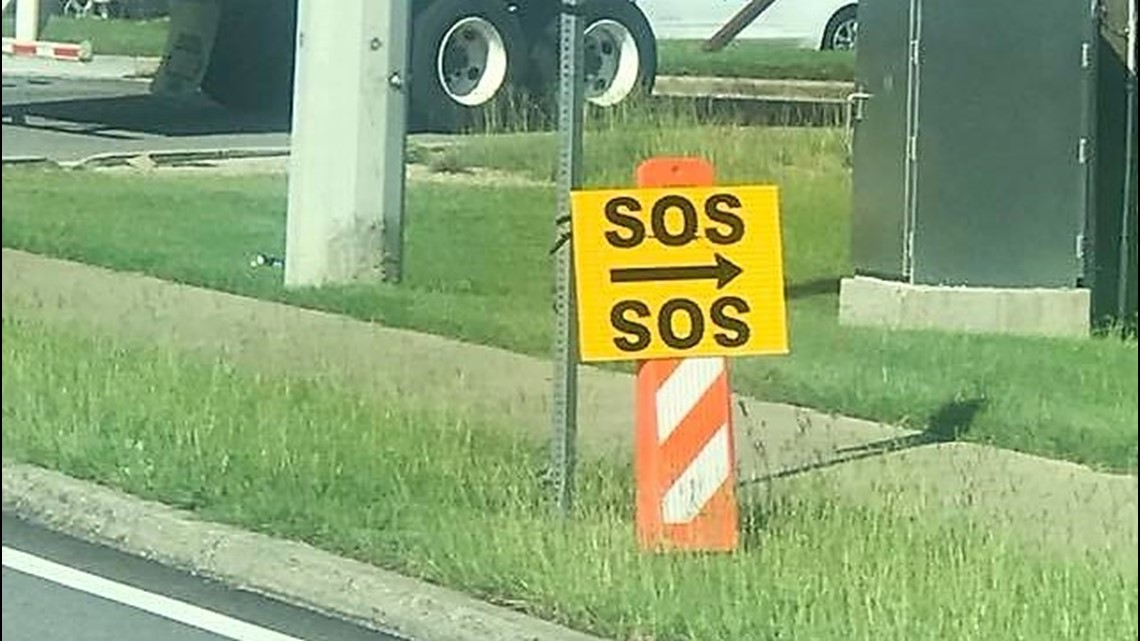 'Sextuplets'
"Sextuplets" is a new Netflix series starring Marlon Wayans under the production code "LARK".
The comedy centers around a man whose journey to find his birth mother ends with the discovery that he's a sextuplet.
He starts searching for his other 5 brothers (all played by Wayans) only to discover he's bitten off more than he realized. Shoots in Atlanta scheduled for throughout October.
'The Passage'
Back when it was shooting the pilot, "The Passage used HVN as well, but lately crews have been using the code "PSG".
Facebook Group Member Austin Jervis shared a release from the Newton Co. Sheriff's office that helped us confirm that a shoot involving people with tactical experience there was for "The Passage" too. Parts of the pilot were shot in Atlanta, and the series was picked up by FOX in May.
It's set around an experiment on death row inmates designed to cure major illnesses. Instead it becomes a highly contagious virus that turns people into human vampires. Humanity's only hope may be an orphan girl with the key to possibly save us all.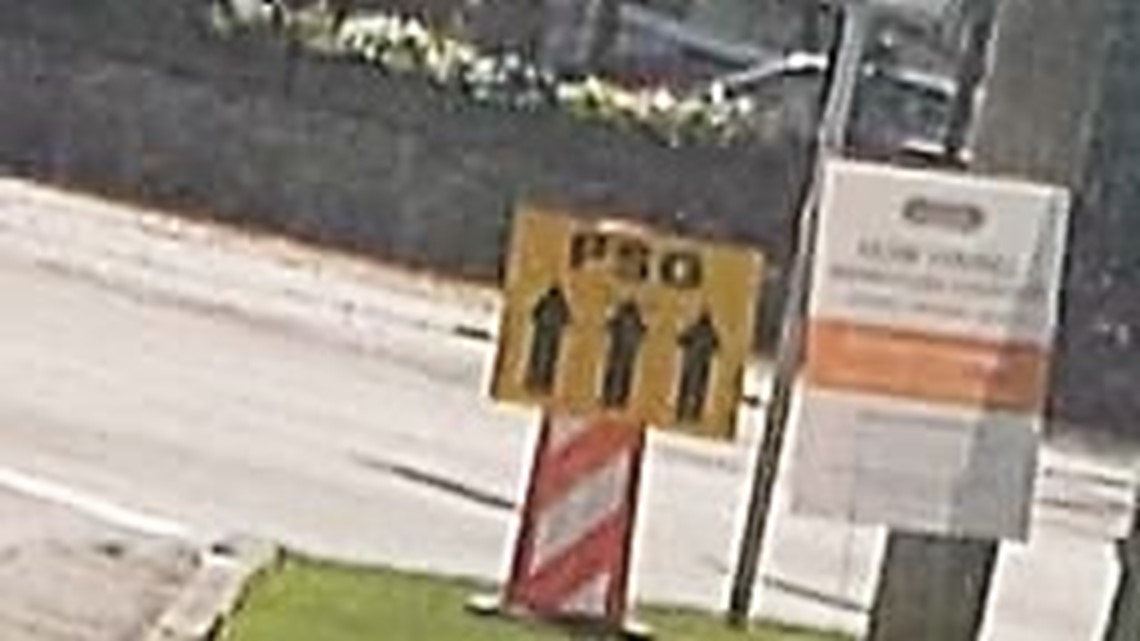 'Doom Patrol'
Production signs with "GRANT" have been used for "Doom Patrol," one of five original series that will be debuted on "DC Universe."
This is a new streaming platform that is dedicated solely to DC Comics TV shows. It's a spinoff of "Titans," another series that will be on "DC Universe."
The show follows a group of outcast superheroes and an idealistic mad scientist as they investigate and protect Earth from strange phenomena. So far, we've seen casting calls for "Doom Patrol" calling for extras in Lawrenceville, Conyers, Loganville and Lithonia.
'Legacies'
"Legacies" is the next installment of the CW hit "The Vampire Diaries". They often shoot around Conyers. Production signs "TOGS" and "LGC" have been spotted in Conyers.
"Legacies" is scheduled to premiere this month!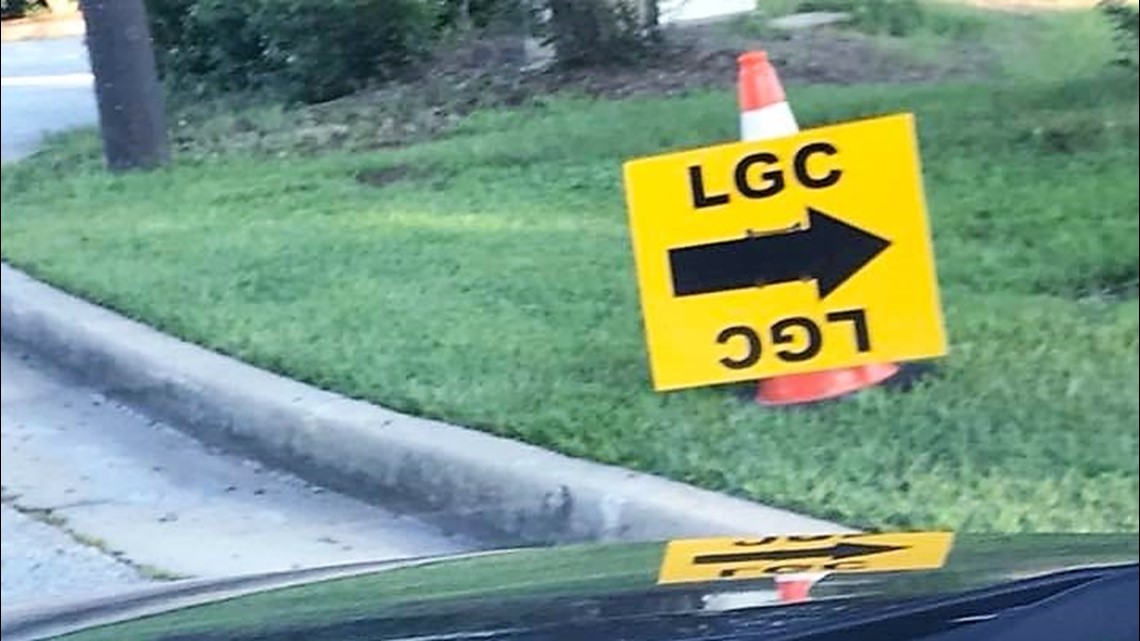 'Stranger Things'
"McFLY", "1080", "BLK45", "PCF7" have all been used as production codes for the third season of the hit Netflix thriller "Stanger Things".
Francesca Amiker spoke with Gaten Matarazzo, who plays Dustin on the show, during the Primetime Emmys. The rising star did confirm that he and his castmates are filming scenes of the highly-anticipated third season during this time.
"I love the city. I love the food. The people are really nice. I'm from New Jersey and everyone is not if you know what I mean," said Matarazzo." I mean, I love it. Not everyone is super, super mean when I go to Atlanta everyone is much nicer."
The first season of 'Stranger Things' was a love letter to '80s classics that captivated a generation.
'The Gifted'
"HVN" is the production code used for the Fox X-Men spinoff "The Gifted" shooting in Atlanta. Crews have been spotted throughout Midtown and the Georgia World Congress Center over the last week.
The show is currently in its second season.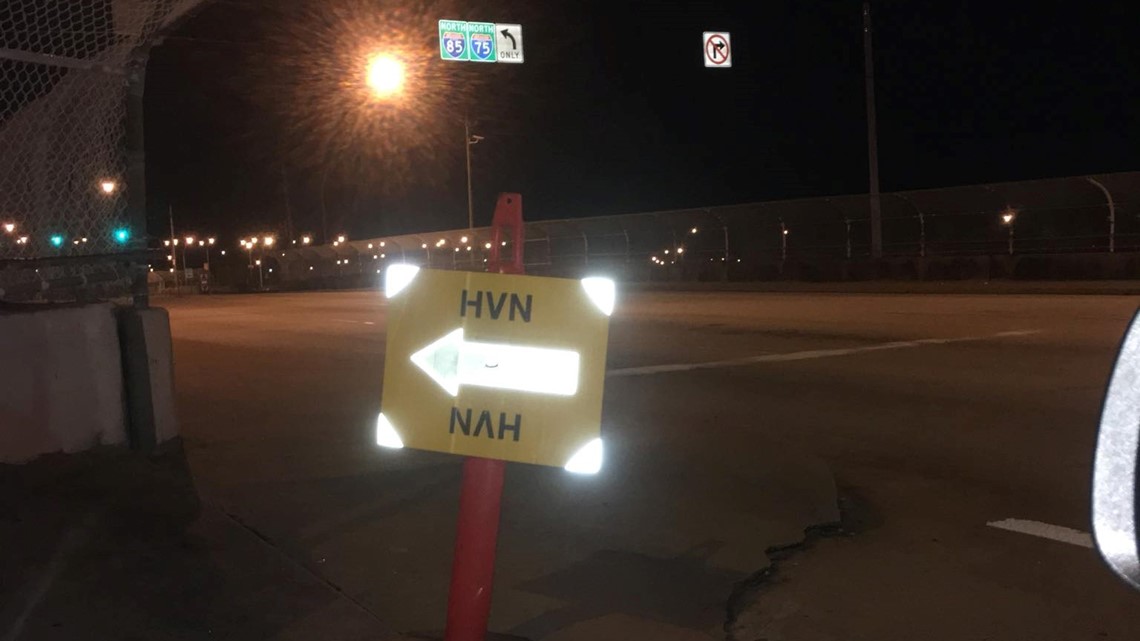 Dolly Parton's Netflix Show
"BEULAH" is the production code used for Dolly Parton's new television film series for Netflix in 2019 based on her classic songs.
Dolly said each episode will be based on a different classic song she's performed and that she'll be appearing in select episodes.
" As a songwriter, I have always enjoyed telling stories through my music. I am thrilled to be bringing some of my favorite songs to life with Netflix," she said. "We hope our show will inspire and entertain families and folks of all generations, and I want to thank the good folks at Netflix and Warner Bros. TV for their incredible support."
Scenes for the series have been shot in Milton, GA and Peachtree City.
'Brockmire'
The IFC comedy, "Brockmire" uses "WTM" and "BM3" for season three and four.
If you start seeing tons of "WTM" production signs, it could be either show filming.
"Brockmire" stars Hank Azaria as a Major League Baseball announcer who has a meltdown on air after he discovers his wife cheating on him.