ATLANTA- New television series and movies are preparing to shoot as we roll further into September! Here are some of the production signs you may see and what they mean.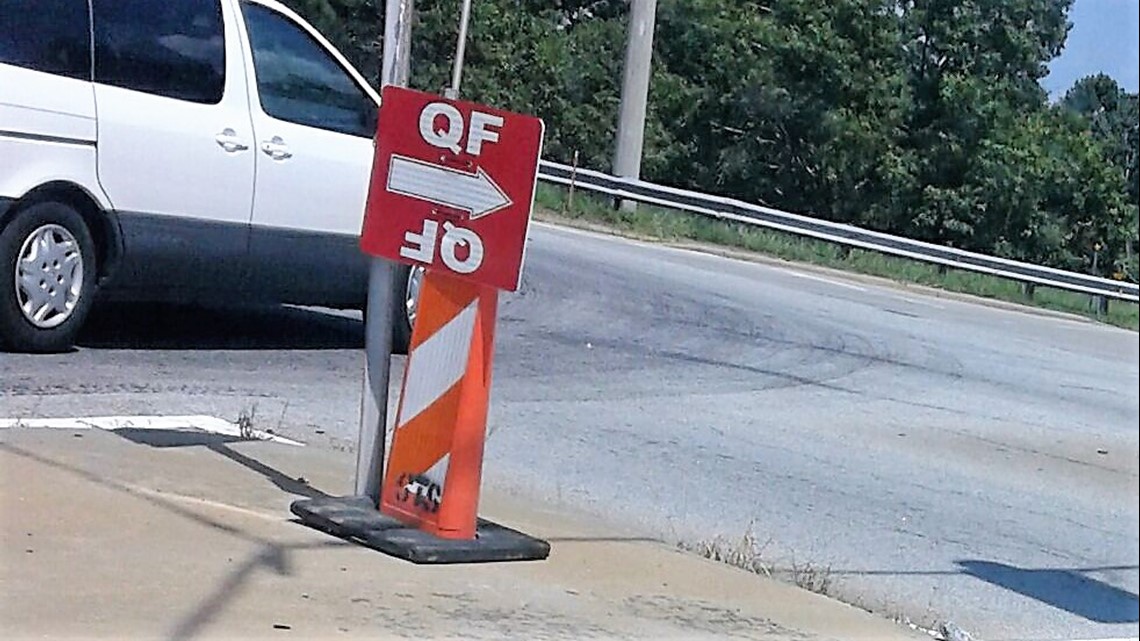 QF, QUEEN FUR : Our insiders are just clicking away on our social media about this one. Showtime's 'Queen Fur' has taken over the city of Monroe filming at various locations for the newly ordered pilot. We've been getting tons of photos of production crews filming around town.
It stars Lily Mae Harrington ("Glee") and is set in a small town in central Florida where beauty pageants, gun culture, Cuban revolutionaries and Southern hospitality clash. They wrapped up August with shoots in Monticello.
Our A-Scene insider Rachel Palmer shared this filming notification for downtown Monroe. Topanga Productions Inc. is shooting the television pilot Thursday September 12.
Film crews will be at the Monroe Municipal Court filming interior and exterior scenes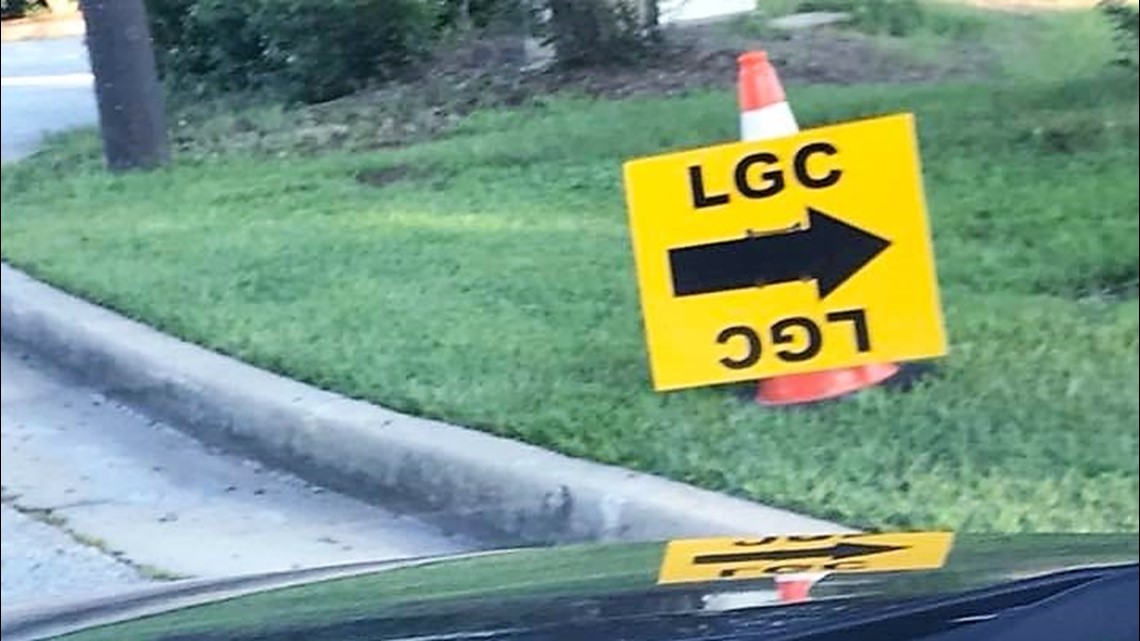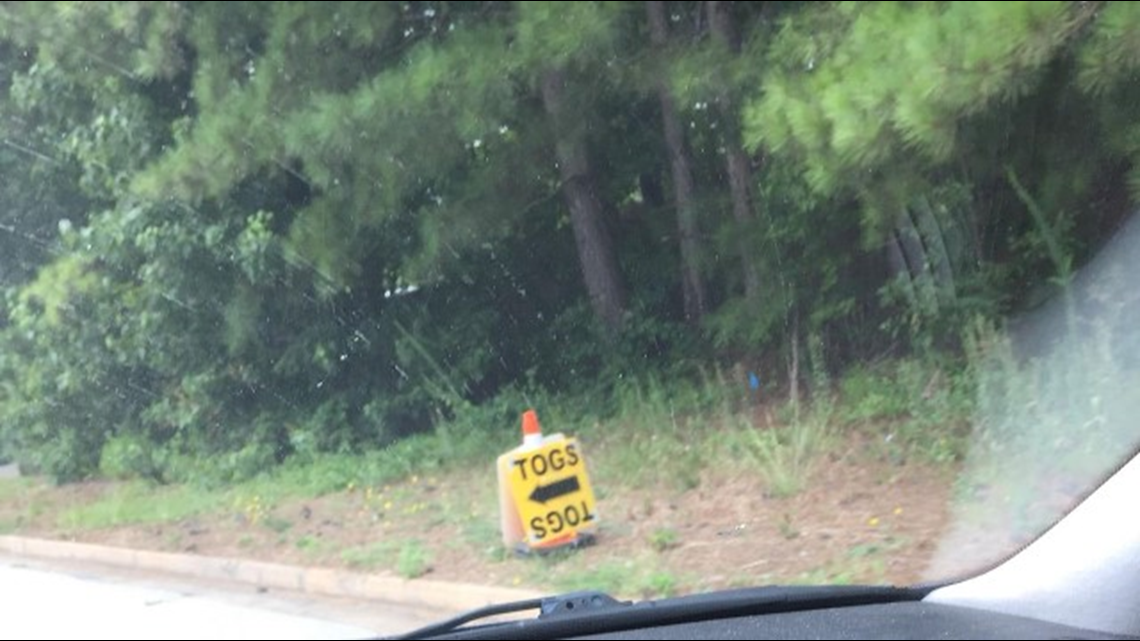 LGC, TOGS- "Legacies" is the next installment off of the CW hit "The Vampire Diaries". They often shoot around Conyers. Val Crisp spotted this TOGS sign in Conyers recently and shared it with our A-Scene Facebook Group. If you're wondering about the TOGS code, take a closer look at the name of the last spinoff, The OriGinalS. "Legacies" is scheduled to premiere in October 2018.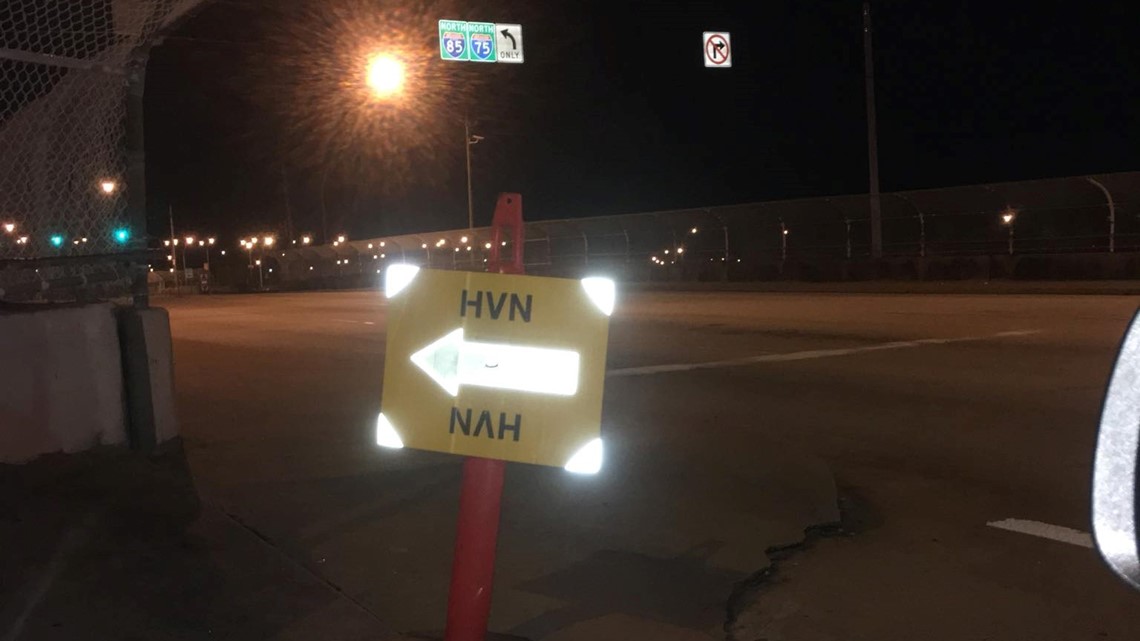 HVN- We've seen a ton of shoot locations for the series "The Gifted". Thanks to Lyndy Shields who caught this cool night shot of a production sign recently in Midtown. This series from the X-Men universe features a family that goes on the run after discovering their children have mutant abilities. It's set in a time with mutants are met with distrust. The second season will premiere later this year on September 25th. They pick up shooting in Atlanta the day after Labor Day.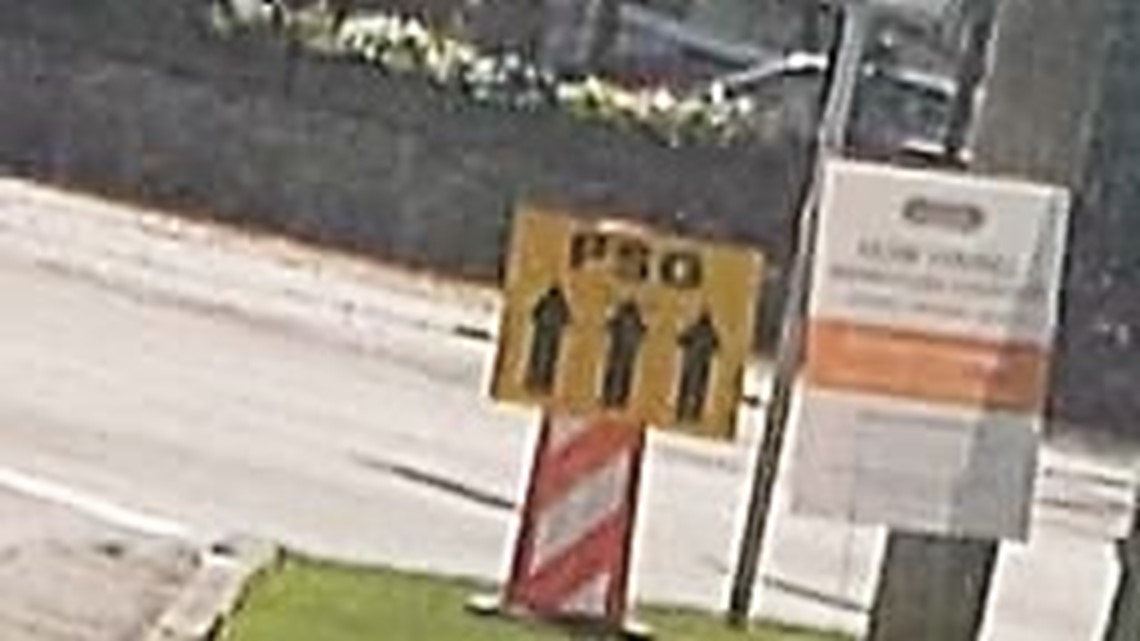 PSG- The Passage. Back when it was shooting the pilot, "The Passage used HVN as well, but thanks to A-Scene Facebook group member Ronda Christian who caught this photo in late August in Stone Mountain, we've learned that production is now using PSG. Facebook Group Member Austin Jervis shared a release from the Newton Co. Sheriff's office that helped us confirm that a shoot involving people with tactical experience there was for "The Passage" too. Parts of the pilot were shot in Atlanta, and the series was picked up by Fox in May. It's set around an experiment on death row inmates designed to cure major illnesses. Instead it becomes a highly contagious virus that turns people into human vampires. Humanity's only hope may be an orphan girl with the key to possibly save us all. Right now we don't have a specific release date for the series. They are scheduled to start September with shoots in McDonough.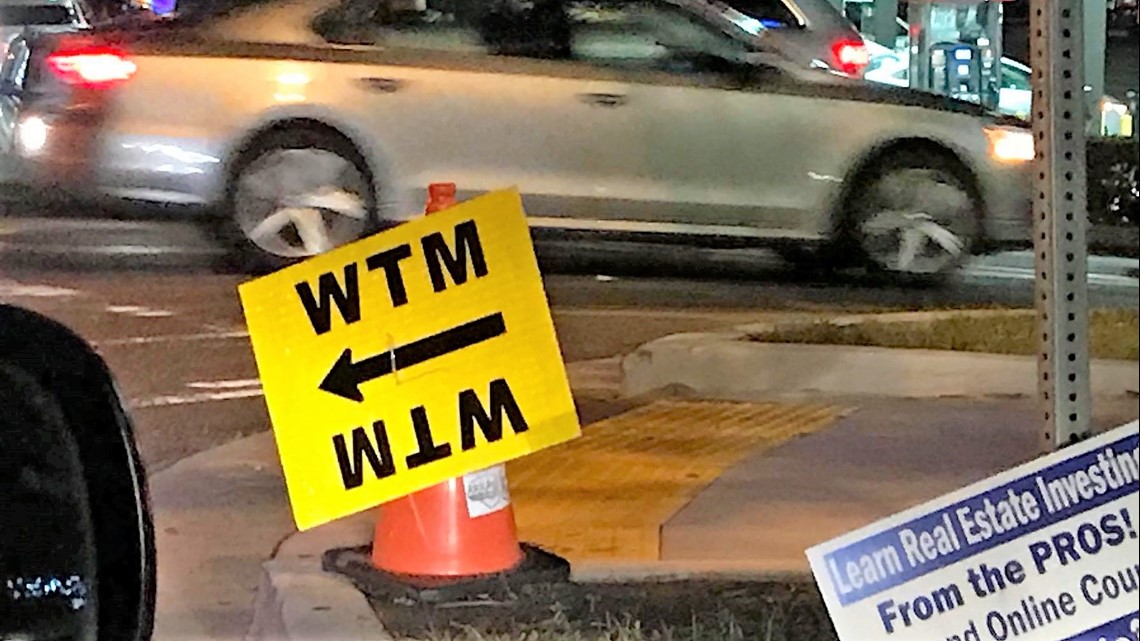 WTM - This is the code for Catherine Zeta-Jones production "Queen America". It is about a ruthless pageant coach who meets her match when she is paired with the beautiful, yet unrefined Samantha. The show will air on Facebook Watch, and is an important part of the social media giant's move into video. Thanks for Stephen Matthews for catching a photo of this production sign in August in the Lindbergh/Buckhead area.
The IFC comedy, "Brockmire" also used "WTM" when it filmed in Macon and Metro Atlanta for Season One and Two. The Season Two finale just aired last week, and it already has the green light for a third and fourth season. If you start seeing tons of "WTM" production signs, it could be either show filming. "Brockmire" stars Hank Azaria as a Major League Baseball announcer who has a meltdown on air after he discovers his wife cheating on him.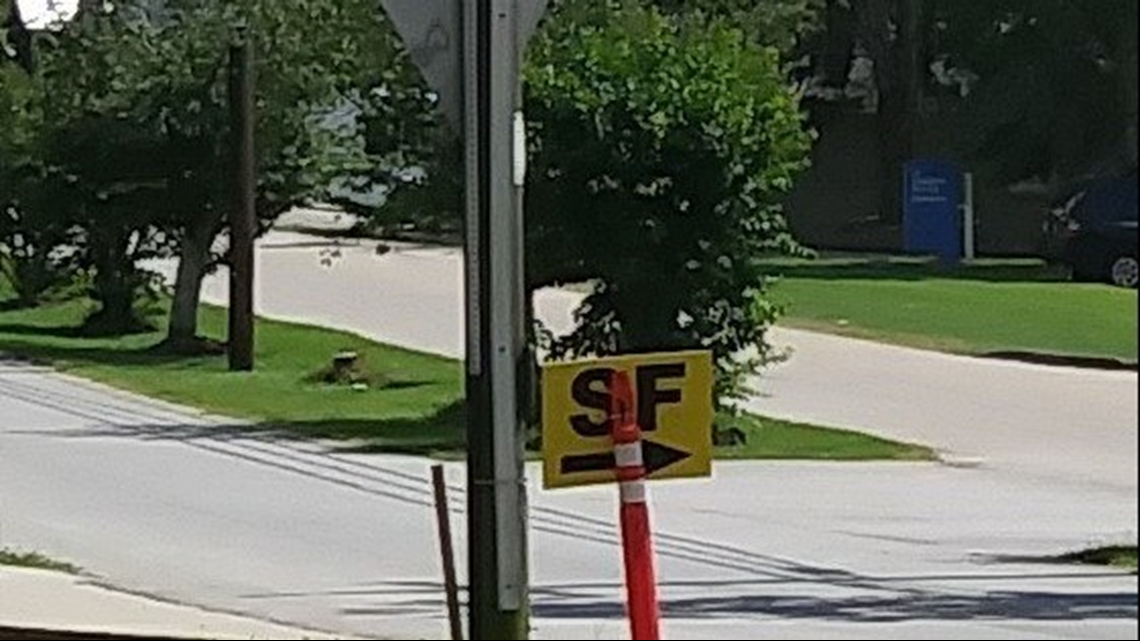 SF - The Walking Dead. We've come to know that a casting call for men and women to portray zombies or survivors south of Atlanta is pretty much code for "'The Walking Dead' is filming". Extras Casting continues to put these calls out as the hit drama films Season 9. Keep your eyes open for production signs in the area marked "SF" for "Stalwart Films". If you find one, share your photo with theAScene@11alive.com. We'll share them in our A-Scene Facebook group. Here's the A-Scene's full story from our visit to TWD outpost AKA Senoia.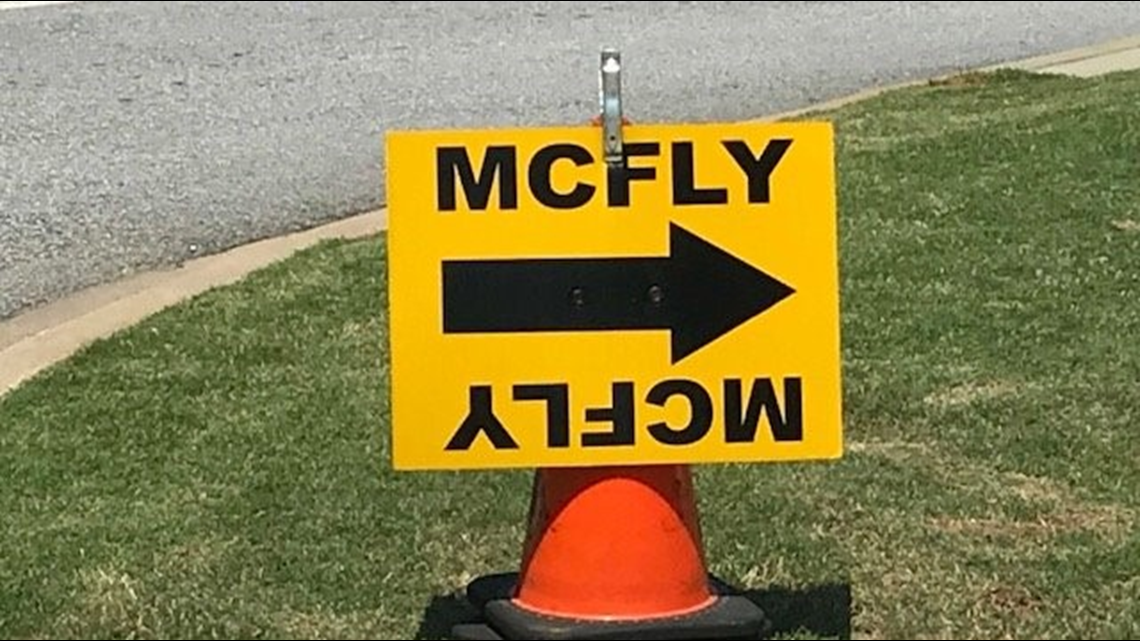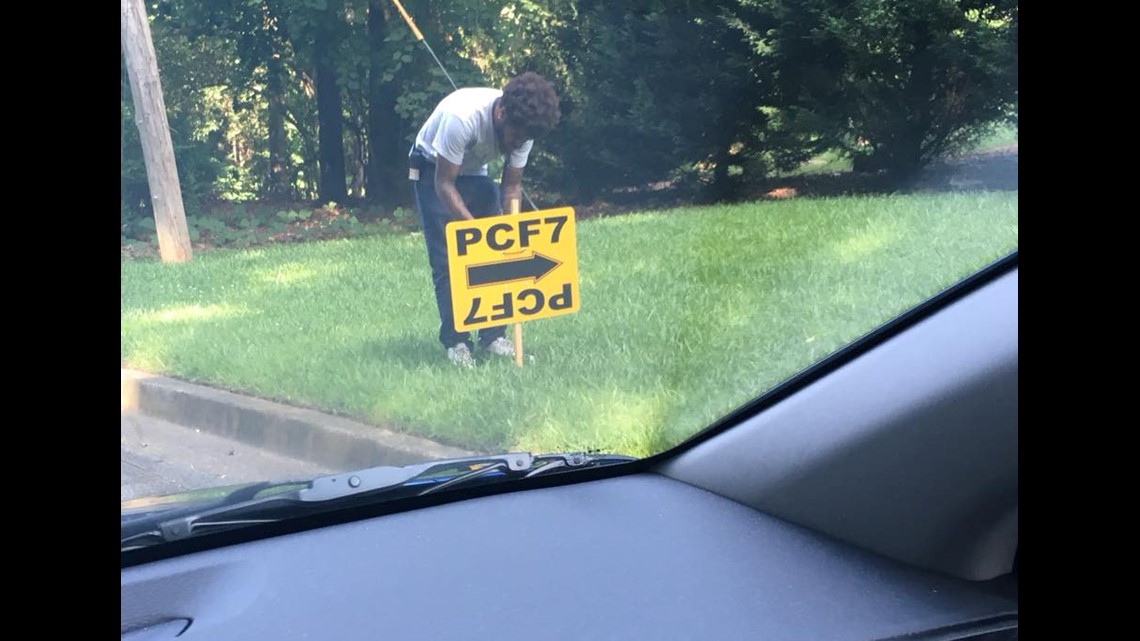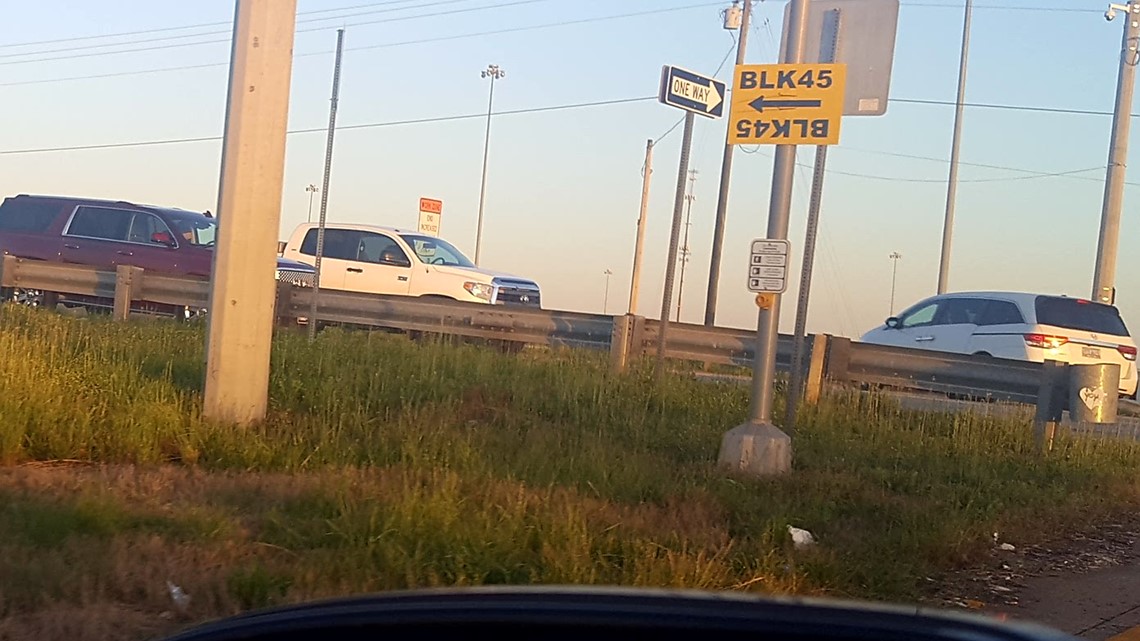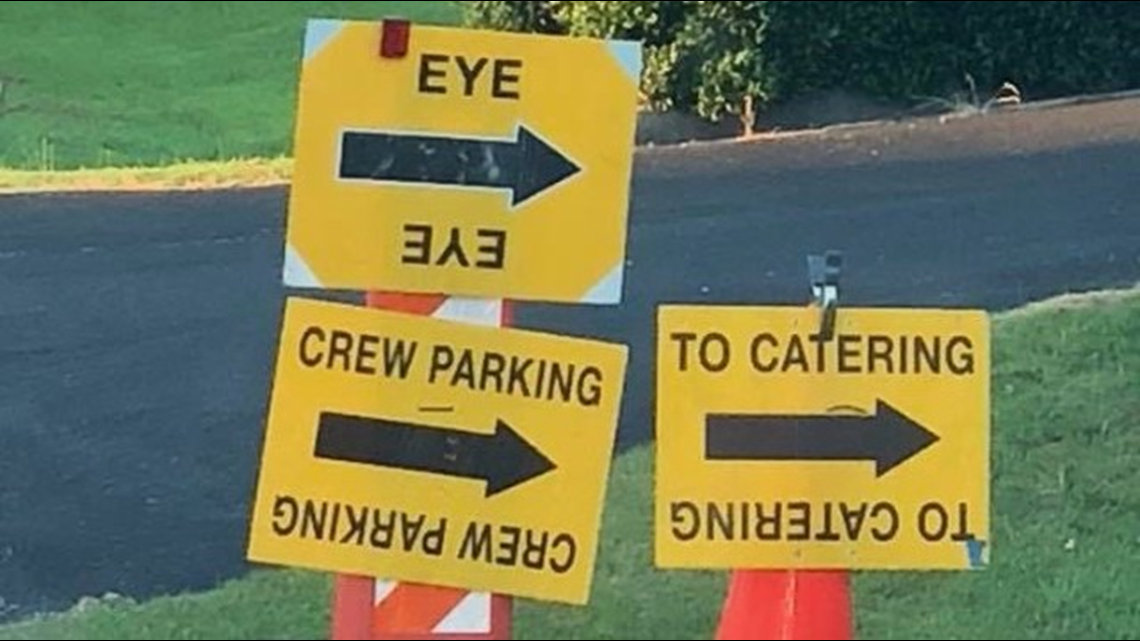 EYE - "MacGyver," the CBS reboot of the classic series, started production on Season 3 in Loganville earlier this month before moving to other parts of Atlanta. They've had a busy schedule around Atlanta recently. A-Scene follower David Binder shared this production sign shot with us.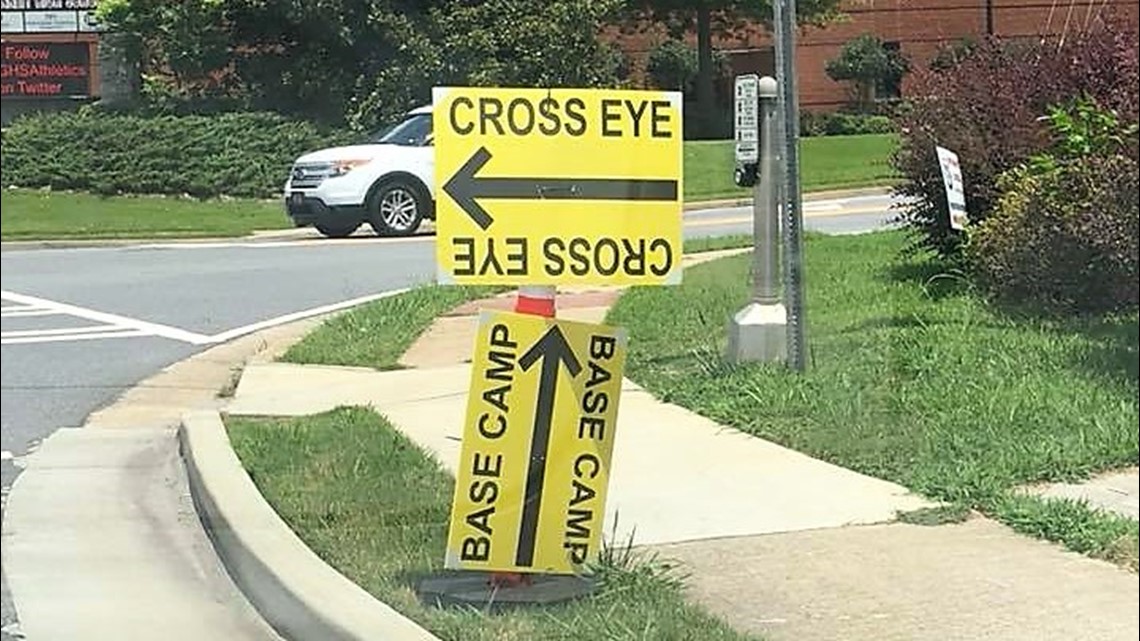 CROSS EYE – Speaking of CBS reboots, "Dynasty" is filming under the code "CROSS EYE." The remake follows the same basic premise as the original, two of America's wealthiest families feuding over their fortune and their families, but with an updated storyline and cast. Season 2 premieres on October 12th.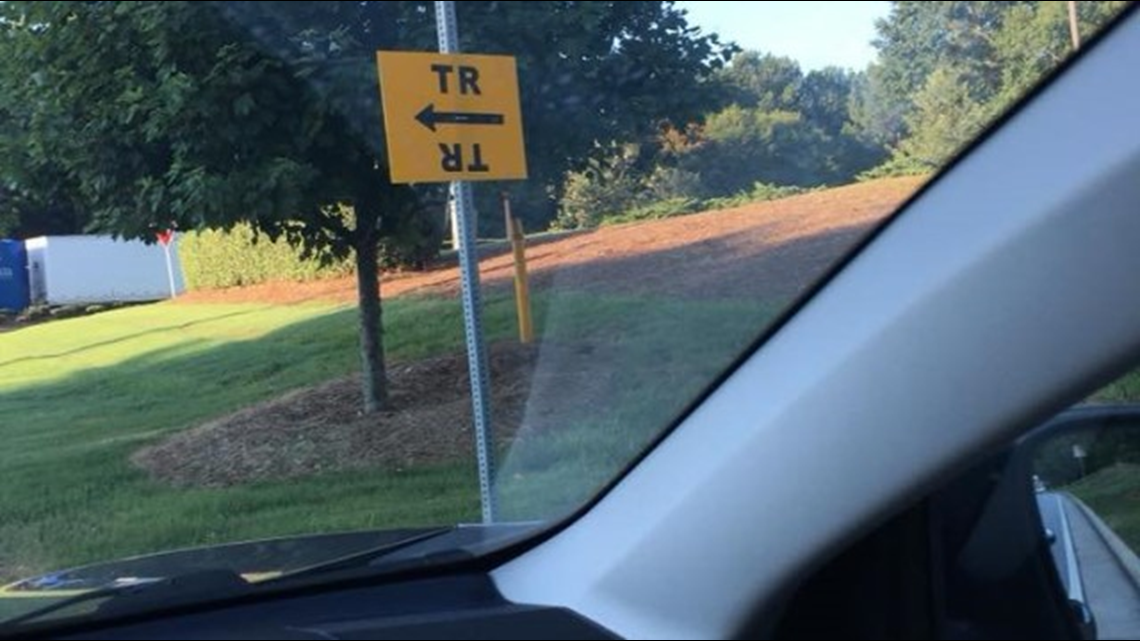 TR - The Fox series "The Resident" is back for season two and has been bouncing back and forth between filming in Atlanta and Conyers. The series also shoots around the High Museum and Woodruff Art's Center sometimes. They are filming in Conyers beginning right after Labor Day. Thanks Christy Benton for sharing this photo with us.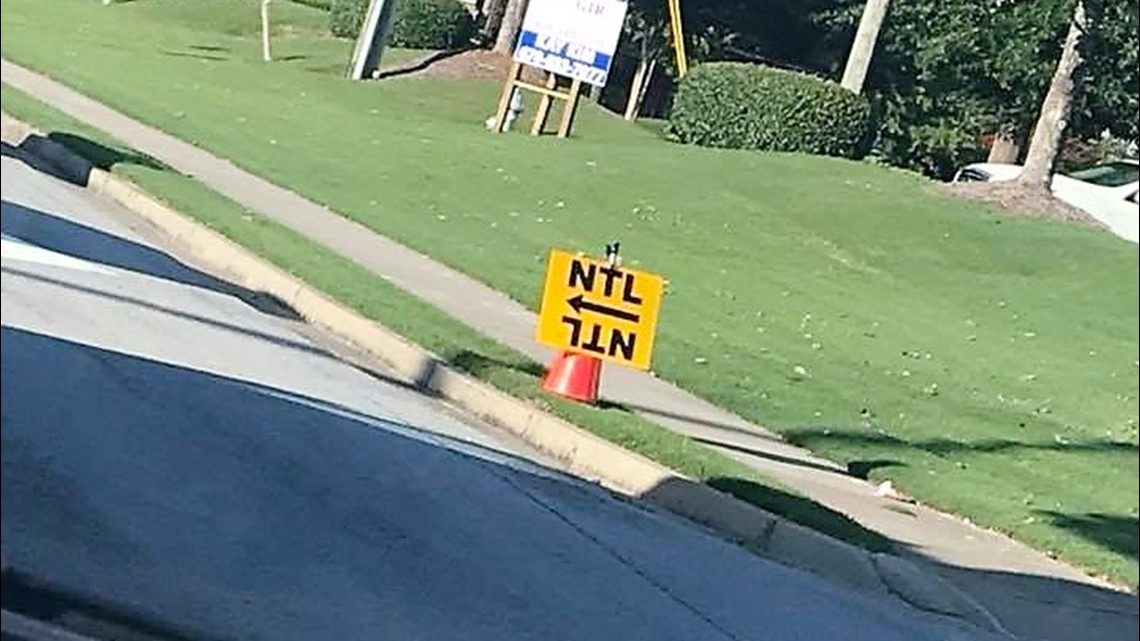 NTL –"Never Too Late." is an independent feature film. It follows an independent widow who is forced into an adult community after her kitchen catches on fire. She discovers that the community is a lot like high school, full of cliques, drama and flirting. It's also known as "Welcome To Pine Grove". Thanks to our Facebook Group member BradNAmy Forehand for catching this photo!

SOS -"SOS" is the code that the FOX series "Star" uses when it films here. A-Scene follower Tim Nichols, JR spotted this one in Midtown.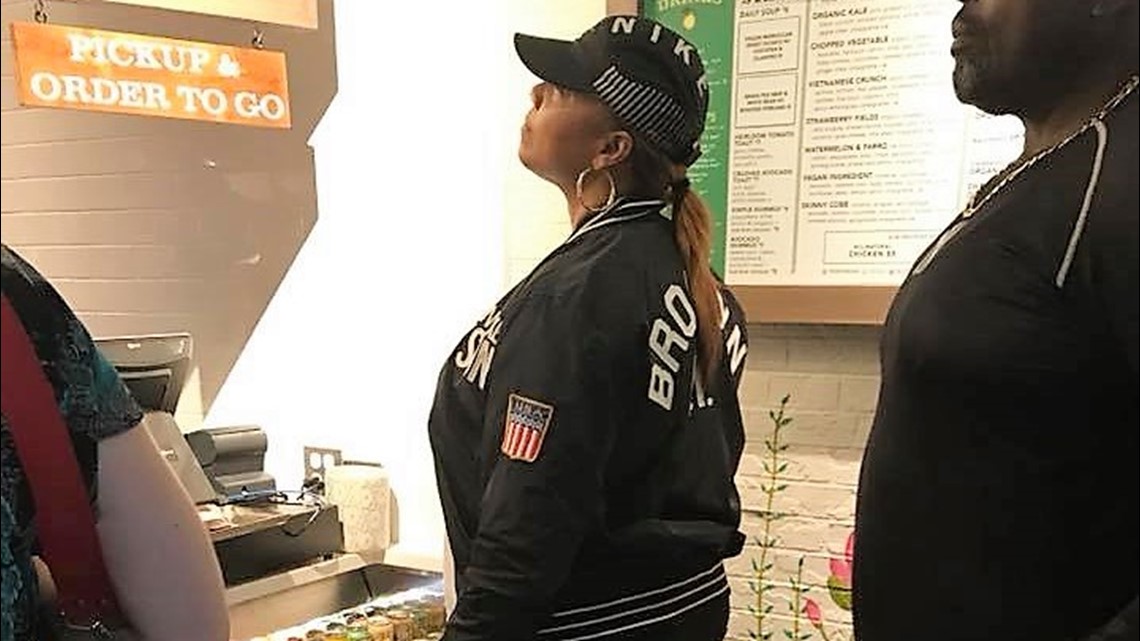 Kaley Brook Lackey caught this picture of star Queen Latifah at "Flower Child" restaurant near Lenox last week! The series stars Jude Demorest, Benjamin Bratt, and Queen Latifah. Season 3 premieres on September 26th.
ELIXIR- This is the code for the much-anticipated Dwayne Johnson adventure movie "Jungle Cruise". It's based on the old Disney ride by that name. A lot of the shooting was centered at Blackhall Studios East. The Rock just unveiled a video from Hawaii of what he calls one of the largest sets ever made where part of the movie will shoot. Here's our story with that video along with a big Atlanta casting call for the movie. They are casting for younger kids who resemble the movie's stars for some flashback sequences. The casting is for a shoot in September so they are not wrapping production in Georgia anytime soon.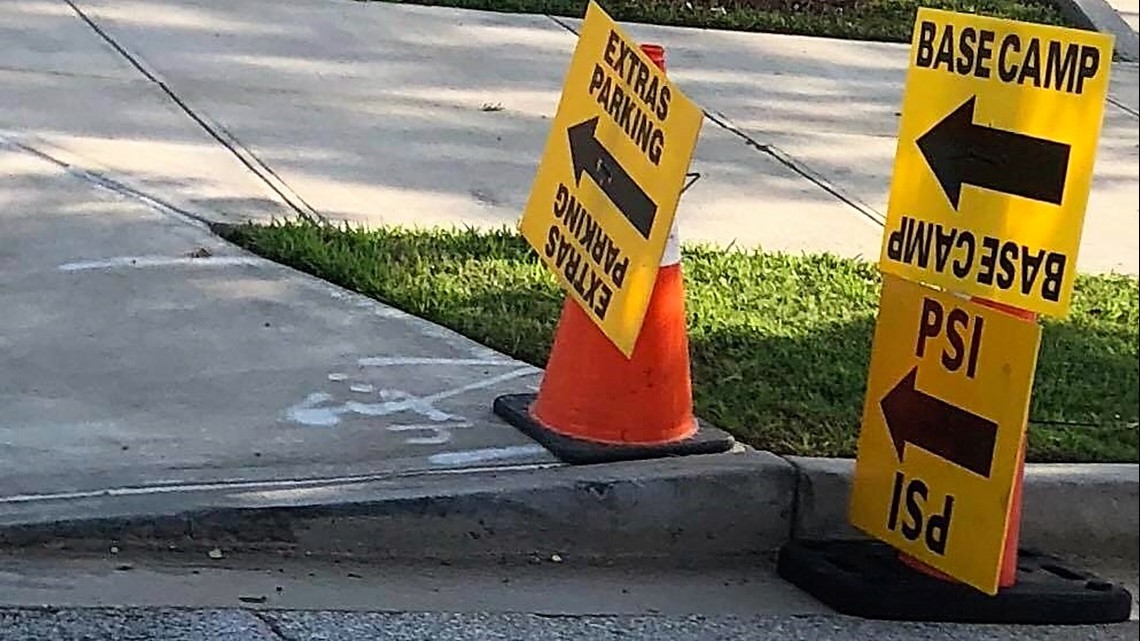 PSI - "PSI" is being used by the film "After". It's about a young woman who heads off to college and falls for a bad boy with a dark secret. Our A-Scene followers spotted shoots around the Emory campus back in August too. "PSI" was the code previously used by the film, "The Darkest Minds," filmed in Atlanta last year.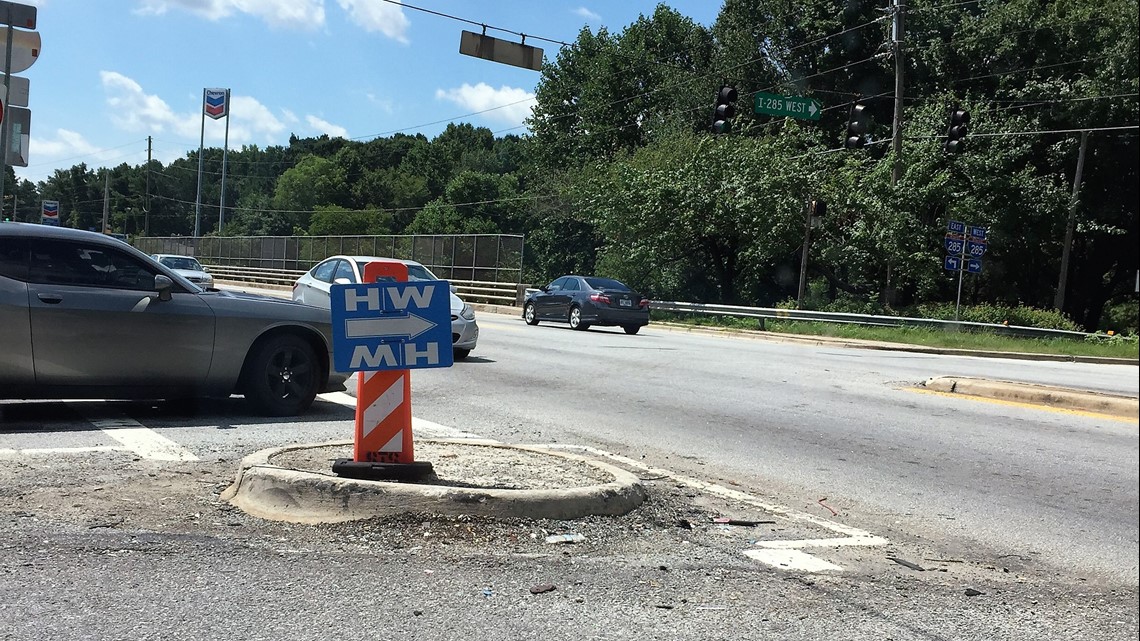 HW – We've seen some blue "HW" production signs around Atlanta recently. Although we haven't confirmed what production is shooting under the code, we do have a hunch. "Step Up: High Water" is the sixth installment in the "Step Up" franchise and is back shooting for its second season in Georgia. We believe "HW" could stand for 'High Water' and the blue background could represent the 'Water' part. One of our A-Scene Insiders spotted a "HW" sign off of E Confederate Ave. and Moreland Ave in August. The day after Labor Day they are set to shoot a "Kick back inner city neighborhood party" in Atlanta.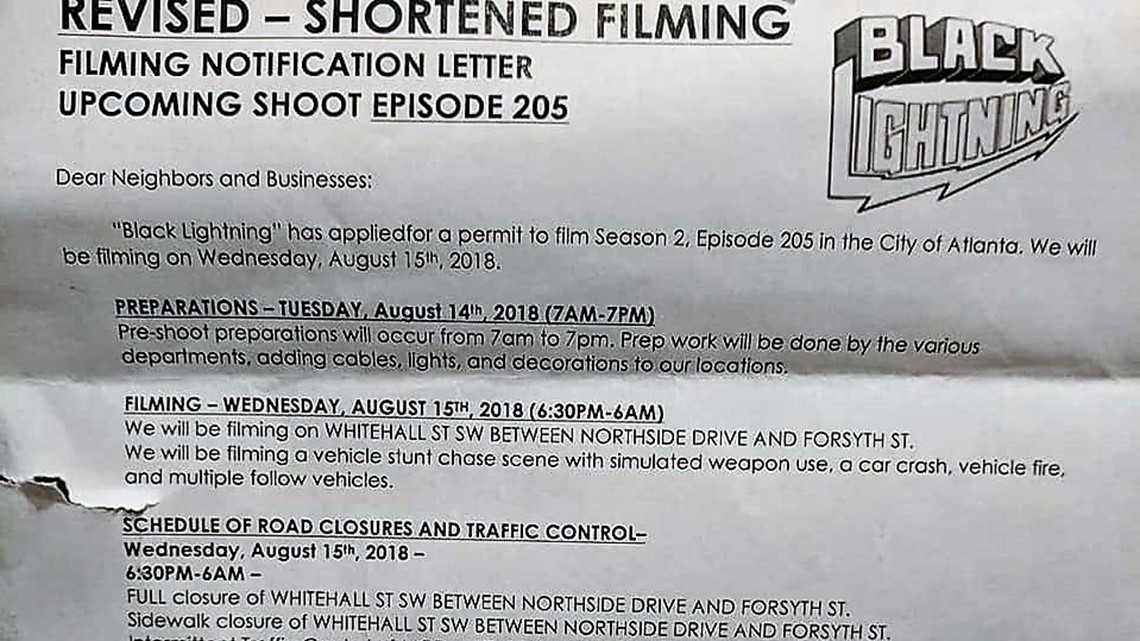 LOC-

If you see a LOC sign we need a photo! This is the code for "Black Lightning", the CW superhero series based on the DC comic of the same name. They often shoot in Decatur where a lot of the scenes for "Garfield High" were shot in a local school. They've recently shot in Decatur and Lithonia. Thanks to Facebook A-Scene Group member Nathan Nate Mitchell for this production letter he shared recently along with some great footage of a car chase scene he caught!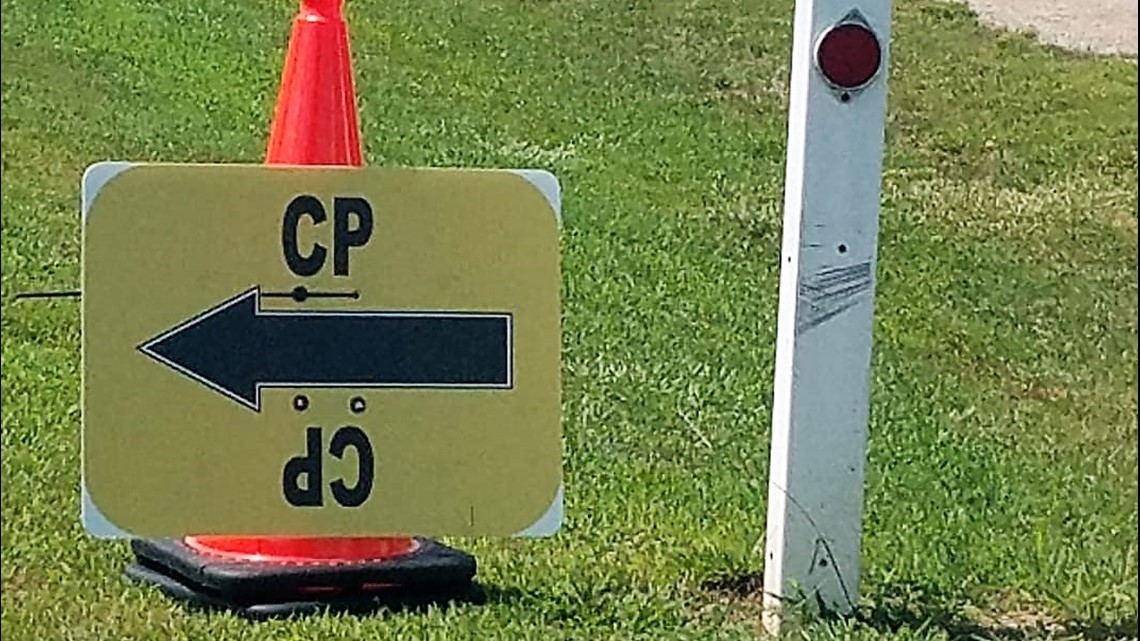 CP– A new Comedy Central pilot called "Robbie" is filming in ATL. Thanks for sharing this sign photo Shujuan Hill Shannon!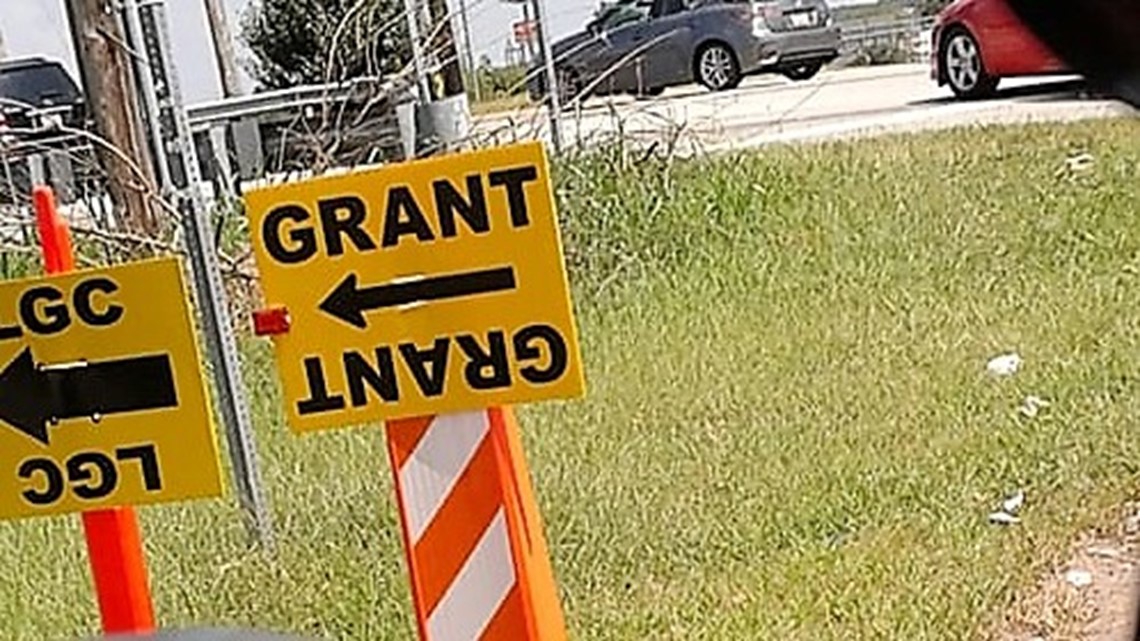 GRANT- We're hearing this may be "Doom Patrol" but we're still trying to confirm that connection. Thanks to A-Scene Facebook Group member Melody Booker cor sharing this sign posted near Conyers. – "Doom Patrol" is one of five original series that will be debuted on "DC Universe," the new streaming platform that is dedicated solely to DC Comics TV shows. It's a spinoff of "Titans," another series that will be on "DC Universe." The show follows a group of outcast super heroes and an idealistic mad scientist as they investigate and protect Earth from strange phenomena. So far, we've seen casting calls for "Doom Patrol" calling for extras in Lawrenceville, Conyers, Loganville and Lithonia. Lawrenceville PD also has a posting about street closures from Doom Patrol in early September.
Doctor Sleep – Stephen King's sequel to "The Shining" is expected to start shooting in Atlanta in September. It continues the story with grown-up Danny Torrance, still dealing with the harrowing aftermath of what went down at the Overlook Hotel in "The Shining." Mike Flanagan has been tapped to direct the film. He already has experience adapting Stephen King novels into film, as he directed "Gerald's Game" for Netflix last year.
Sextuplets- This is a new Netflix series staring Marlon Wayans. The comedy centers around a man whose journey to find his birth mother ends with the discovery that he's a sextuplet. He starts searching for his other 5 brothers (all played by Wayans) only to discover he's bitten off more than he realized. There are shoots in Atlanta scheduled for early September.
Just Mercy- This series stars Michael B. Jordan and recently added Jamie Foxx to the cast. The drama follows the true story of attorney Bryan Stevenson and his attempt to save an inmate sentenced to death. They are filing in Atlanta to wrap up the week after Labor Day.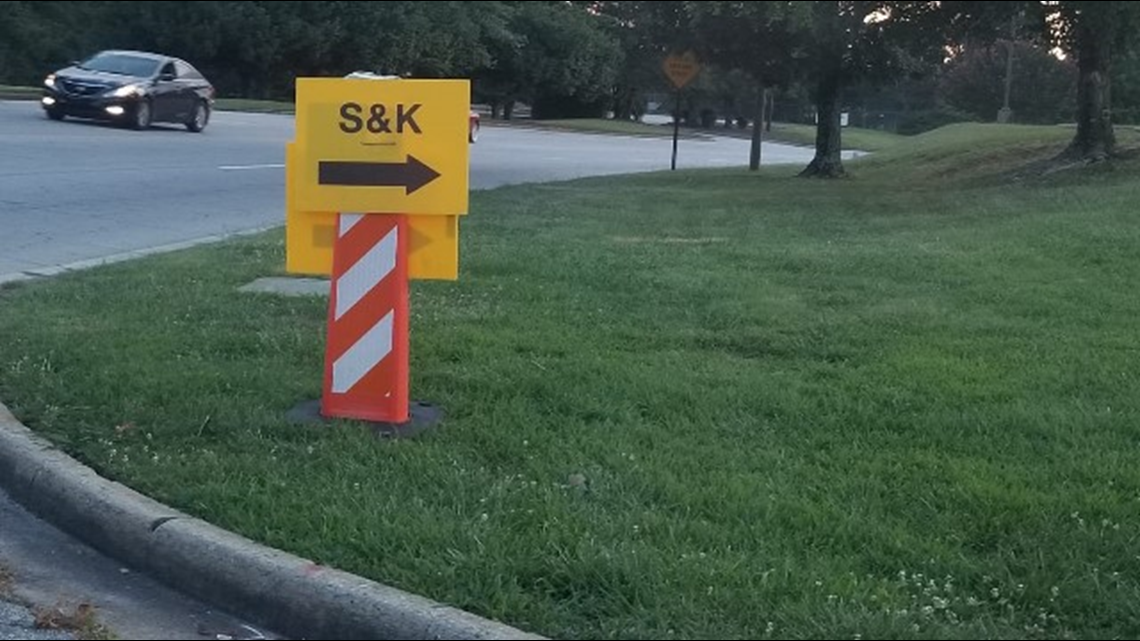 S&K- Melissa McCarthy's "Super Intelligence"was scheduled to wrap up shooting at the end of August. Our Facebook follower Kineka York-Weeks caught this photo of an S&K sign in early July. In the movie, McCarthy plays a woman whose life is turned upside down when she is selected for observation by the world's first superintelligence - a form of artificial intelligence that may or may not take over the world.
The Righteous Gemstones- This is a televangelist comedy starring John Goodman and Danny McBride. It's shooting in Charleston but enough of our A-Scene followers travel that way that we've been getting questions about what's shooting there.
Divorce Court- We're seeing some casting calls for this one for studio audience members. It shoots at Tyler Perry Studios so we're not sure if there will be any production signs around.
New Pilot- We're not sure what this is for but there is a HUGE casting call for an '80's era racing scene in Hampton in early September. There's also a call for 50's era people in Loganville around the same dates and Lithonia. If you here what it could be for, please let us know at theAScene@11alive.com.
Whack- This is a series that is shooting 15 episodes that are being shopped to major networks and streaming outlets.
Dolly Parton Theater- This Netflix series is set to start shooting in mid-September. Each of the 8 episodes will feature a story based on one of the songs of legendary country star Dolly Parton.
Master Chef- Atlanta is one of several cities with open casting calls. If you dream of getting screamed at by Chef Gordon Ramsay on national television stay tuned for details about the September 4th casting call.
"How Higher"- A sequel to the 2001 movie "How High" that starred Method Man and Redman. In this update, two young business-savvy stoners go on a pot-filled journey through Atlanta in search of their missing weed, only to uncover a vast government conspiracy.
"The Boy Who Knew Too Much"- This is a 20th Century Fox movie is based on the true story of a toddler who believes he is the reincarnation of baseball great Lou Gehrig and shares past-life memories of baseball's original iron man.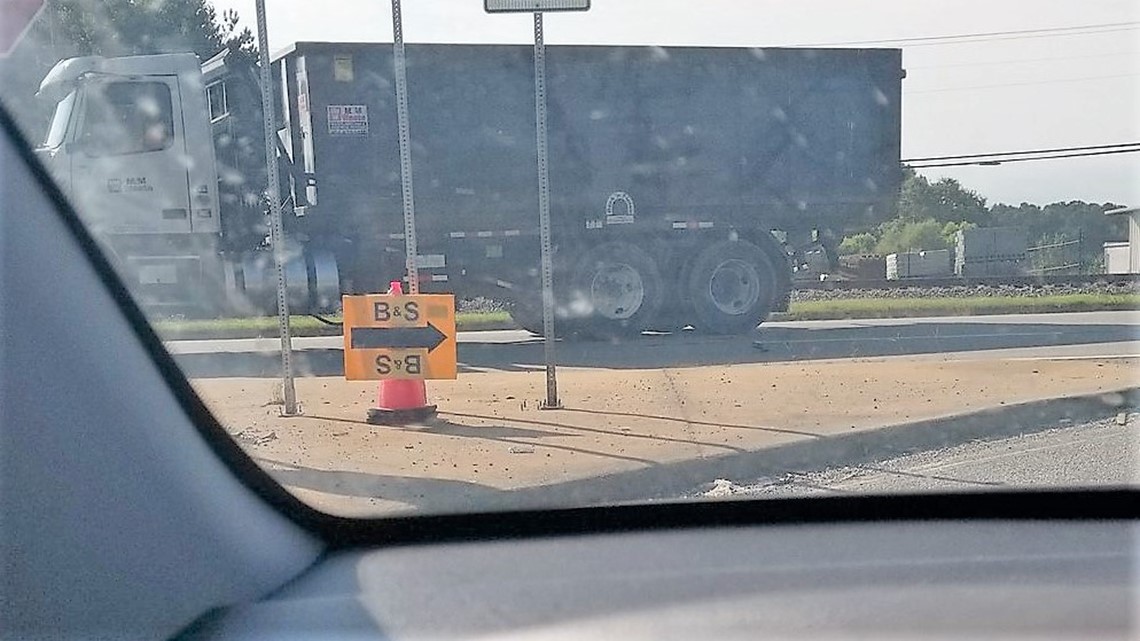 A-Scene Twitter follower Alex Hamilton shared this photo of a B & S sign near Palmetto on August 29th. We're still trying to figure out which production it goes with.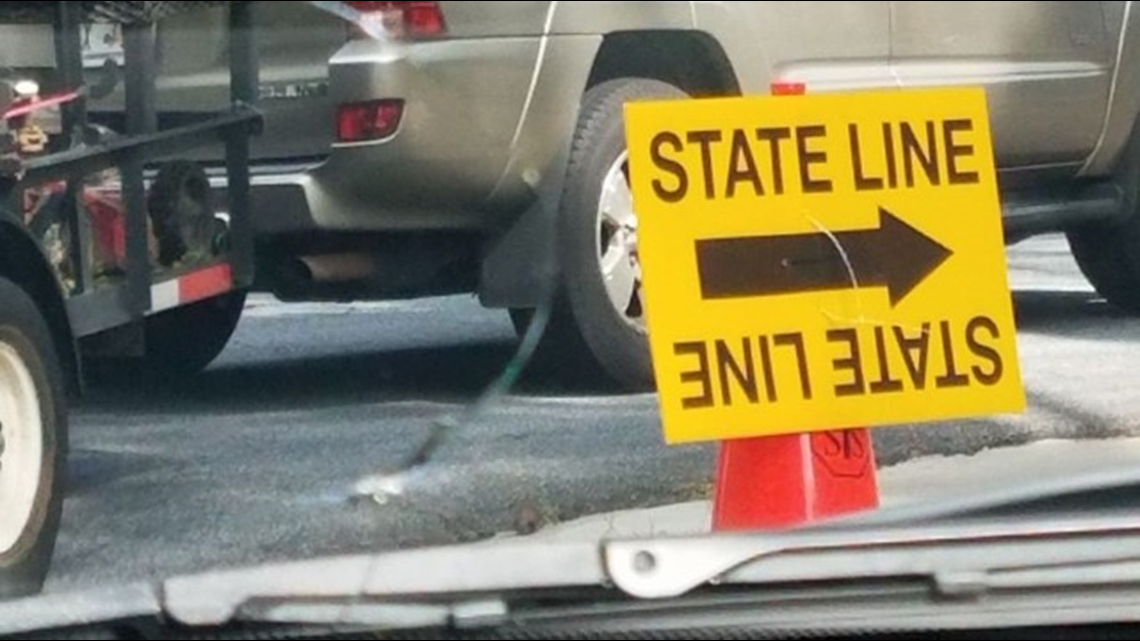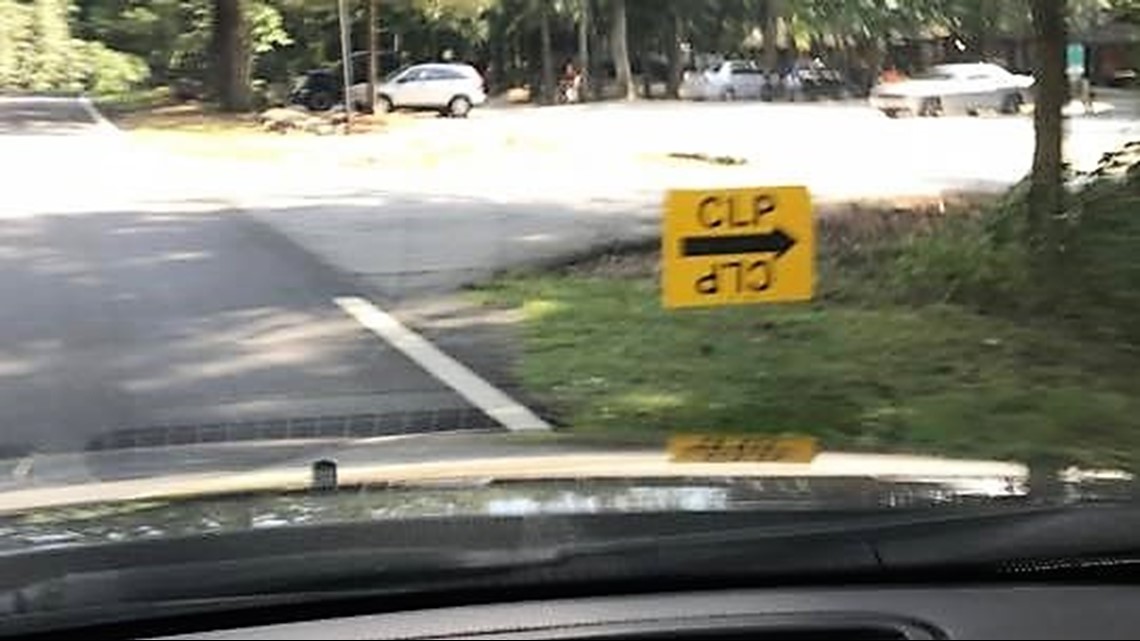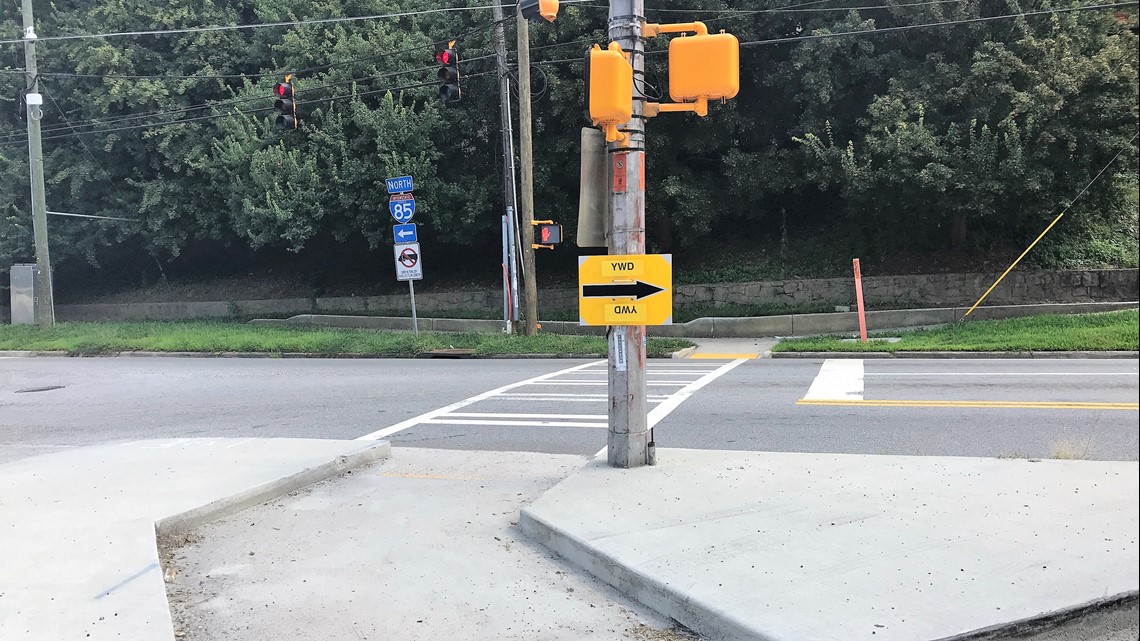 Most Wanted Codes: State Line, CLP, YWD
These are sign codes that have *temporarily* stumped the A-Scene. If you see any of these signs around or work as an extra on set, let us know so we can crack the code!
Our fans are the MVP's of the A-Scene when it comes to signs and intel on the streets. Just remember, follow all traffic laws and don't trespass on any base camps or lots along the way.

Carry on the discussion and get new developments by joining our "the A-Scene" Facebook group. You can also follow the A-Scene on Facebook, Instagram and Twitter! And share any cool photos at theascene@11alive.com.