ATLANTA — As Atlanta braces for Super Bowl 2019, several film and television productions are making their own impact.
Here's a look at some of the major projects being produced in Atlanta right now:
BAD BOYS FOR LIFE (PRODUCTION ALIAS – GFP): Set to hit theaters Jan. 17, 2020, production for "Bad Boys for Life" was announced back in November.
The A-Scene spotted Martin Lawrence and Will Smith filming scenes near the Waldorf-Astoria on Peachtree Road where crews blocked off the sidewalk, earlier this week.
The stars were seen wearing heavy parkas. Lawrence was later seen wearing a varsity jacket for another scene. Crews added several palm trees to the area to give Atlanta the feel of tropical Miami.
Smith and Lawrence will reprise their roles as cops Mike Lowery and Marcus Burnett, a duo that has fans eager for more films.
Production crews continue work on second day of filming 'Bad Boys for Life'
WATCHMEN (PRODUCTION ALIAS – BROOKLYN): The HBO drama series is shooting in several parts of Newnan and Macon.
Residents were probably envious looking at a mock street fair that required a full closure of West Washington between Brown Street and West Court Square, and the sounthbound parking lane Brown Street.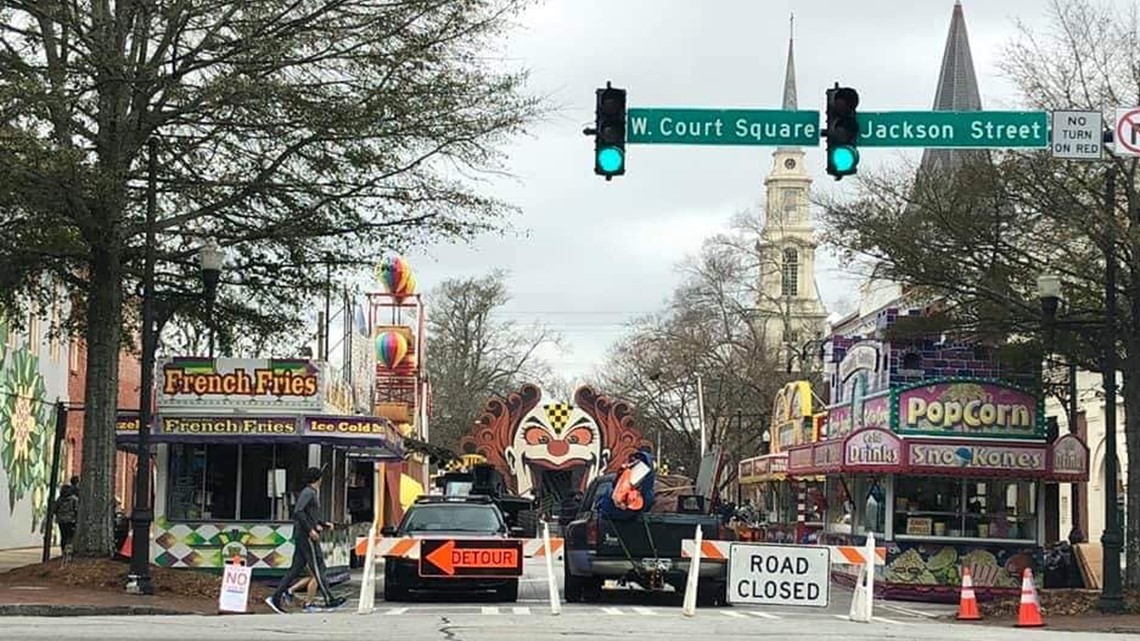 Watchmen is based on the superhero graphic novel from the '80's and stars Don Johnson, Regina King, Tim Blake Nelson, Adelaide Clemens, Lewis Gossett, JR, and Andrew Howard.
A-Scene Insider Tim Roberts spotted the carnival scene!
CHRISTMAS EVERLASTING - Production on Hallmark's "Christmas Everlasting" starring Anna Kendrick wrapped late 2018, but crews were spotted filming the holiday flick in Midtown's Atlantic Station this week.
Production crews created a wintry skating rink set, and hired dozens of extra for scenes that were considered to be additional scenes.
THE RESIDENT (PRODUCTION ALIAS – TR) - Season two of FOX's medical drama "The Resident" is still in production in Atlanta under the code "TR".
"The Resident" follows a young doctor who's paired with a senior resident that is as tough as he is brilliant. It stars Matt Czuchry, Emily VanCamp, Manish Dayal and Bruce Greenwood. Our A-Scene Insiders continue to follow the action behind the scenes since pre-production began in July 2018.
DOLLY PARTON'S HEARTSTRINGS (PRODUCTION ALIAS - BEAULAH) -
"BEULAH" is the production code used for Dolly Parton's television series for Netflix based on her classic songs.
Set to be released in 2019, the country singer said each episode will be based on a different classic song she's performed and that she'll be appearing in select episodes.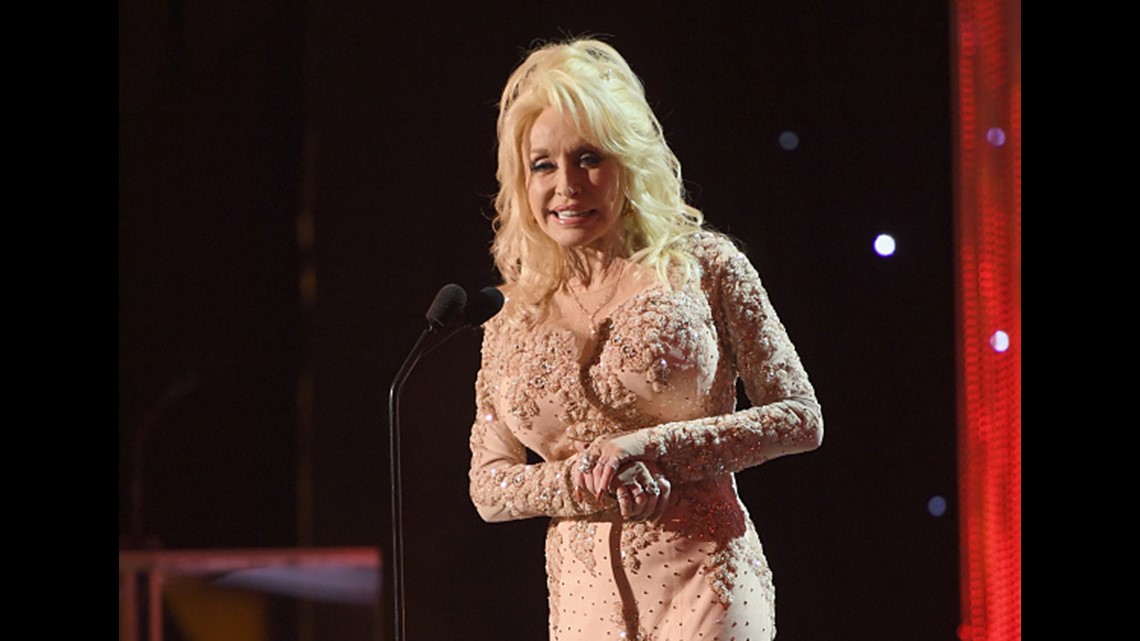 "As a songwriter, I have always enjoyed telling stories through my music. I am thrilled to be bringing some of my favorite songs to life with Netflix," she said. "We hope our show will inspire and entertain families and folks of all generations, and I want to thank the good folks at Netflix and Warner Bros. TV for their incredible support."
Scenes for the series have been shot in Milton and Peachtree City.
MACGYVER (PRODUCTION ALIAS – EYE) : "MacGyver," the CBS reboot of the classic series, continues production for season three in Loganville and other parts of Atlanta. Under the production code "EYE," crews have also been seen filming in Midtown and Grant Park.
MacGyver first aired in 1985 and ran on television until 1992. In the reboot, 20-something Angus "Mac" MacGyver, creates a clandestine organization within the U.S. government, where he uses his extraordinary talent for unconventional problem-solving and his vast scientific knowledge to save lives.