ATLANTA — The band "Why Don't W"e took some time out of their busy touring schedule to spread holiday cheer to a girl at a Georgia hospital.
A representative for the hospital tells 11Alive that band members – Zach Herron, Jack Avery, Daniel Seavey, Corbyn Besson and Jonah Marais – went up to the Aflac Cancer and Blood Disorders Center floor to visit a few patients who weren't able to make it down to the concert.
But the holiday magic didn't stop there, in addition to the concert and floor visits, Why Don't We was there to surprise one particular patient – 13-year-old Savannah Aguilar.
In August, Savannah was diagnosed with leiomyosarcoma of the heart, a rare cancer that affects smooth muscles.
"Why Don't We music has helped her through surgery, radiation and chemo treatments. The boy band surprised Savannah with an in person visit, gave her tickets to the Jingle Ball concert and let her know she would be introducing a special video featuring the band during the concert in Atlanta," a representative told 11Alive.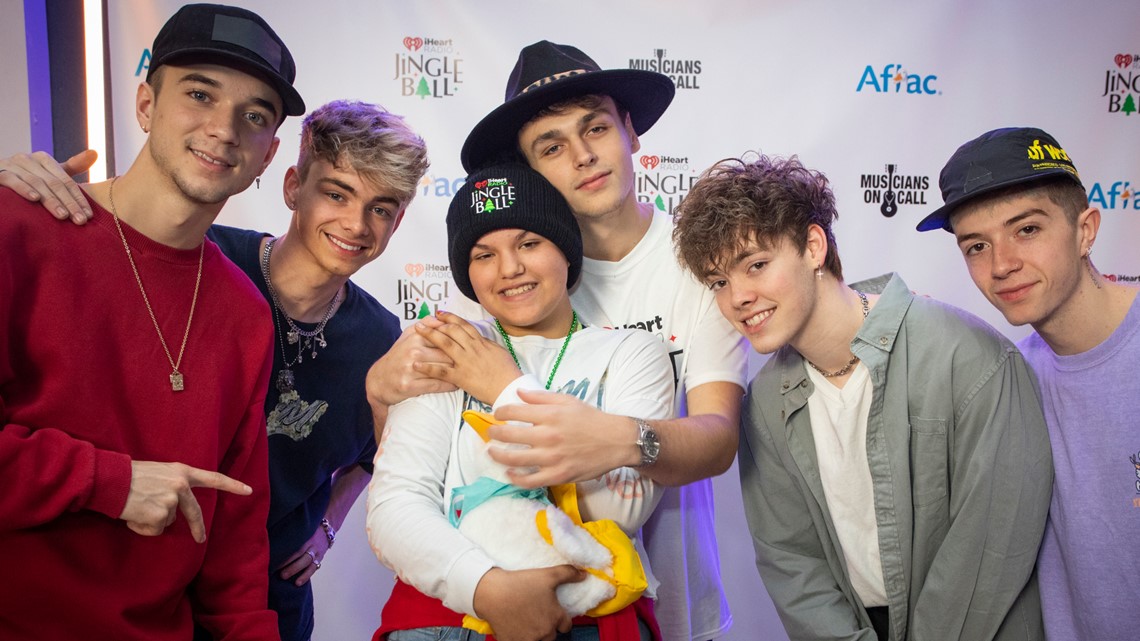 Back in September, the band released their sophomore album "WHAT AM I" and have been on the road since.
The band rolled into the city in true Atlanta style via motor-scooters!
Ravyn Stefenson said she drove 11 hours from Hot Springs, Arkansas, just to see her favorites in person. She believes the band's popularity to keep growing because of their dedication.
"They like never stop, like ever. It's like everywhere they go, all these tours, more and more fans,' Stefenson said. "I'm like really excited about the new album because I've been following them since the beginning.
Ava Norris joined her mom at the VIP line for Why Don't Fans. She was introduced the band's music in chorus class.
"My friends introduced them to me last year, and I fell in love with them, and I've been listening to them ever since," Norris said.
The group's title single "What Am I," which was produced by Ed Sheeran has fans excited with over 14 million views on YouTube since its release.
The stars show no sign of slowing down as the new year approaches.