ATLANTA -- Both sides are claiming victory after a federal court ruling in a lawsuit filed by a former Atlanta Fire chief who was fired after writing a that labeled homosexuality as "a sexual perversion" and "unclean",
Kelvin Cochran was fired in January 2015 by Atlanta Mayor Kasim Reed, two months after being suspended over comments he made in the self-published Christian book Who Told You That You Were Naked which characterized homosexuality as "unclean", "a sexual perversion", "vulgar" and "inappropriate."
The chief then distributed the 162-page book to some of his staff.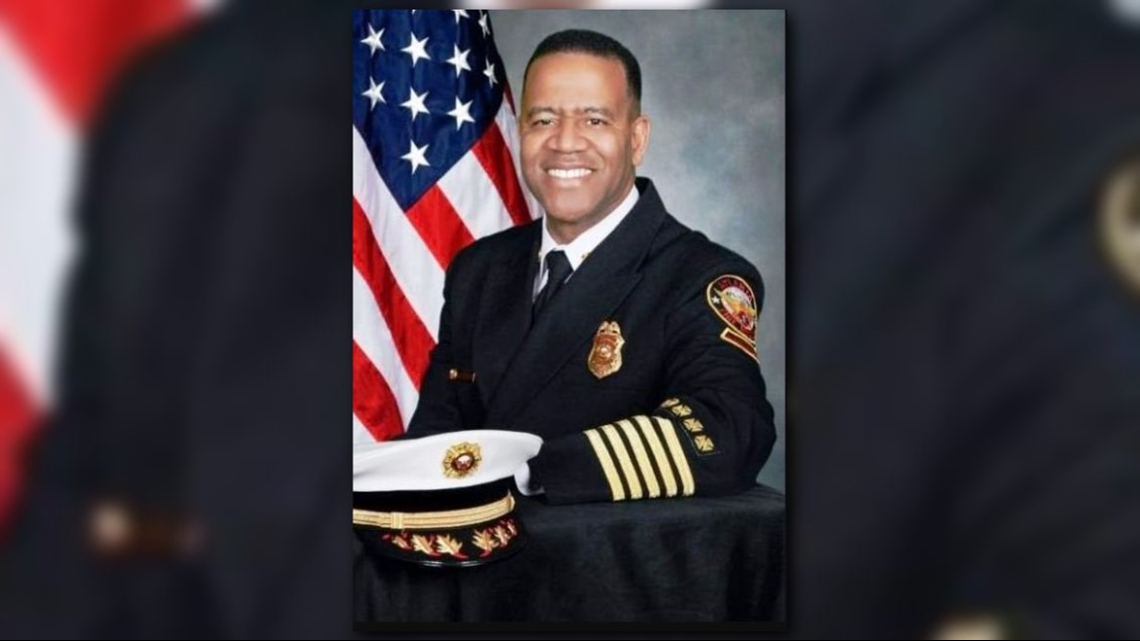 "The very faith that caused me to get my job, ultimately cost me my job," Cochran said. "All Americans are guaranteed the freedom of, actually, believing and thinking in such a way that does not cost them the consequences that I've experienced in this termination."
In a ruling announced on Wednesday, the U.S. District Court for the Northern District of Georgia found the city's policies restricting non-work speech are too broad and allow city officials to discriminate against views with which they disagree.
"The government can't force its employees to get its permission before engaging in free speech," said ADF Senior Counsel Kevin Theriot, who argued the case on behalf of Cochran last month. "This ruling benefits not only Chief Cochran but also other employees who want to write books or speak about matters unrelated to work."
Atlanta Mayor Kasim Reed's office also found victory in the ruling, which denied several motions from Cochran's side.
"We are pleased that Judge Leigh Martin May ruled today that Mayor Reed acted lawfully and appropriately in terminating Mr. Cochran's employment," said Jenna Garland, spokesperson for Mayor Reed. "This lawsuit was never about religious beliefs or the First Amendment. Rather, it is an employment matter involving an executive in charge of more than 1,100 firefighters and tasked to lead by example."
Reed's office claimed that the judge ruled "in the City's favor on all major constitutional issues, and specifically rejected Mr. Cochran's claim that the City violated his due process and other First Amendment rights of freedom of association, free speech, and free exercise of religion."
In an EEOC complaint, Cochran said that on Nov. 24, 2014, he was informed by city officials that publication of the book violated unspecified city policies, and that he was being suspended without pay. After returning from his suspension, Cochran said that he was informed by Atlanta COO Michael Geisler that the investigation "revealed zero instances of discrimination by [Cochran] against any other employee of the City." Cochran said that he was told that city employees interviewed in the investigation said that Cochran's religious faith influenced his leadership style. Cochran said that he was "informed that since my faith influenced my leadership style, as well as other issues concerning my book, I was given a choice to resign or be terminated."
Cochran said that he book "expresses my deeply held religious convictions on many subjects," and says that he believes he was discriminated against because of his Christian faith.
The city said Cochran wasn't fired because of his beliefs.
"We did not fire Chief Cochran because of his religious belief," Atlanta's chief counsel, Robert Godfrey, said. "It's about trust. It was about his campaign his campaign to have people contact the mayor."
After Cochran was suspended, the city said he encouraged supporters to bombard the mayor and city officials with calls and emails