For one special family, the symbol of love is not a heart – it's a kidney. But it takes a lot of heart to do what the local family chose to be part of.
On Valentine's Day, Feb. 14, more than a dozen people across the country, including Smyrna's Janet Sue Gray, are participating in a live kidney donation chain that will help seven people's life. The 14 patient's are all strangers, but they're joining together to create a chain of love.
Gray has been waiting for her kidney for years, tied to a dialysis machine for three long years, for eight hours a night, only able to walk as far as a cable allows her.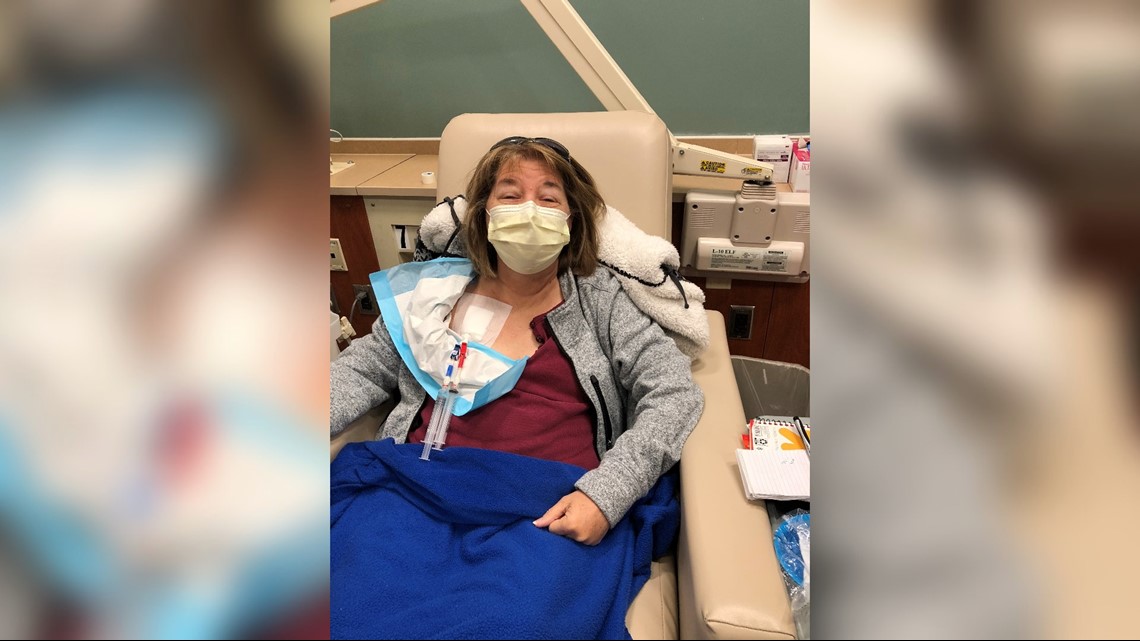 "All of it is so hard," she admits to 11Alive.
Diabetes left Gray's kidney in failure. She spent three years on the donor lists, while her hopes of finding another kidney, like a rollercoaster, had their ups and downs.
"I really had to come to a psychological place where I could cope with the, 'It's going to happen, it's going to happen – aww it's not gonna happen this time'," she explains.
Gray wondered if she'd ever escaped the stack of dialysis boxes two stories high. Or the ever-present flu mask.
Until one day, she got a phone call from an old friend.
"I picked it up and you said, 'Hi Miss Gray,' and we are just chatting away," Gray recalls. "And then she said, 'Well, it's me.'"
The "me" was Sarah Bridenbaugh, a high school classmate of Gray's youngest son, Schaeffer.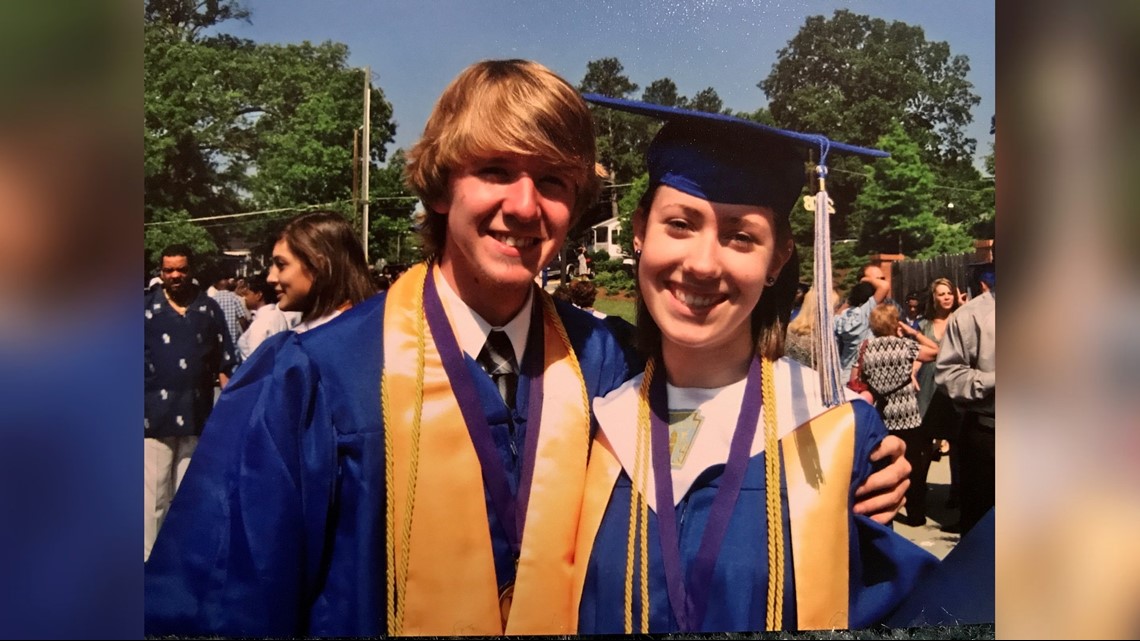 "Once we heard that Janet Sue needed a kidney, I remember texting Schaeffer asking what her blood type was because I was like, 'Well this is it! I can do this'," the 27-year-old from Benita Springs, Florida remembers thinking.
But, they weren't a match. So, instead of being her donor, she became her paired donor.
"She's type O and I'm type AB, so not a match," Bridenbaugh explained. "So, that was when we started looking into paired donation, that you can have, say, an O recipient and an AB donor paired with an A.B. recipient and an O donor. So, you kind of do this crisscross sort of thing."
The perfectly healthy 27-year-old, giving up a kidney for a stranger, and in turn, helping a friend.
'Someone needs one, and I have two," Bridenbaugh states simply.
But for Gray, the gesture means the world.
"(It's) the sweetest thing, because these people such as Sarah just really don't think it's that big of a deal, and it's such a big deal," Gray emphasizes. "It's such a big deal."
Which is why, this Valentine's Day, Gray and Bridenbaugh both undergo the knife.
Gray's kidney will come from a donor in California, then Bridenbaugh's will go to Wisconsin. From Wisconsin will come another kidney bound for Emory in Atlanta. There, doctors will perform two transplants before they're sent to Colorado for two more. Finally, the link will be closed in California.
Even more special, doctors say the patient who will get Bridenbaugh's kidney was difficult to match, so they're calling her the "miracle match."
At 6:30 on a.m. on Valentine's Day, Gray and Bridenbaugh both begin prep for surgery. Gray is definitely feeling the love, and Bridenbaugh is eager for the procedure to begin.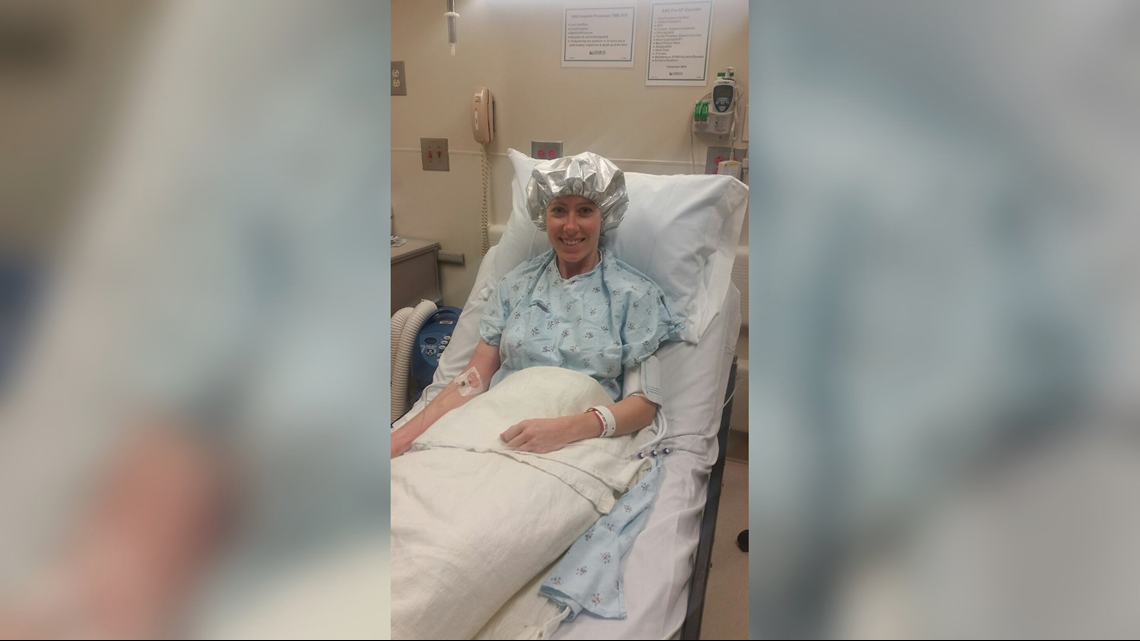 "I'm just ready to do it," Bridenbaugh says from the room across the hall from Gray. "It's been two-plus years of waiting and build up."
Before long, they're giving their parting hugs and kisses before being wheeled into the operating room, leaving family to play the waiting game.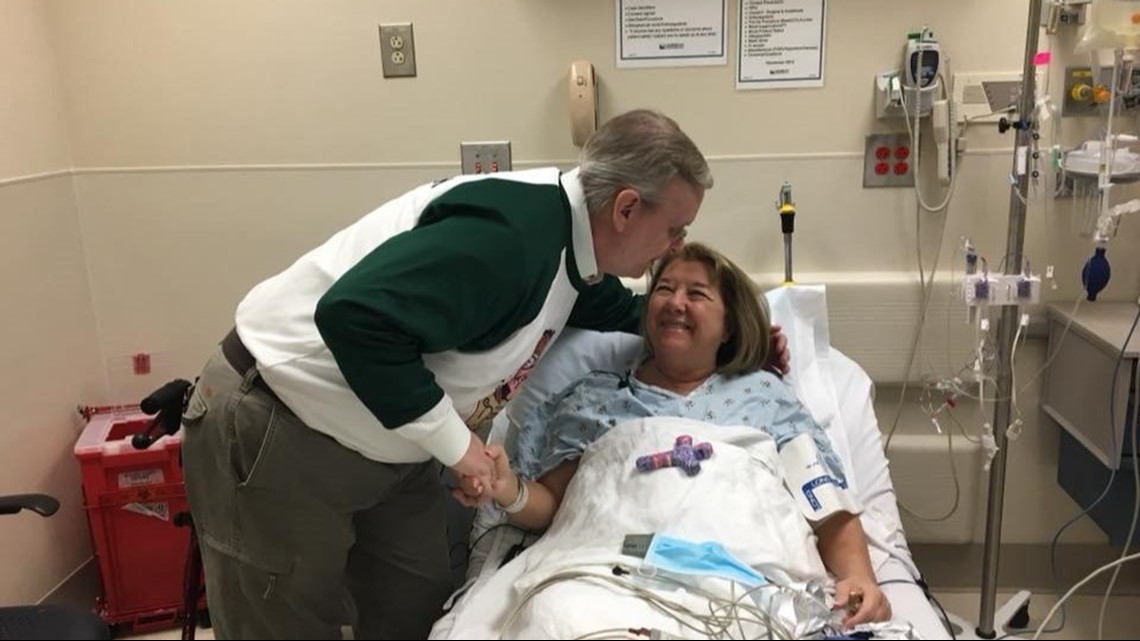 "(Hoping) That we get our mom back," Gray's sons Taylor and Schaeffer say. "For the past three years, we've watched her get slower and weaker."
Inside the O.R., surgeons meticulously care for the "little green bean," Gray's kidney, until it turns pink –a sign of hope.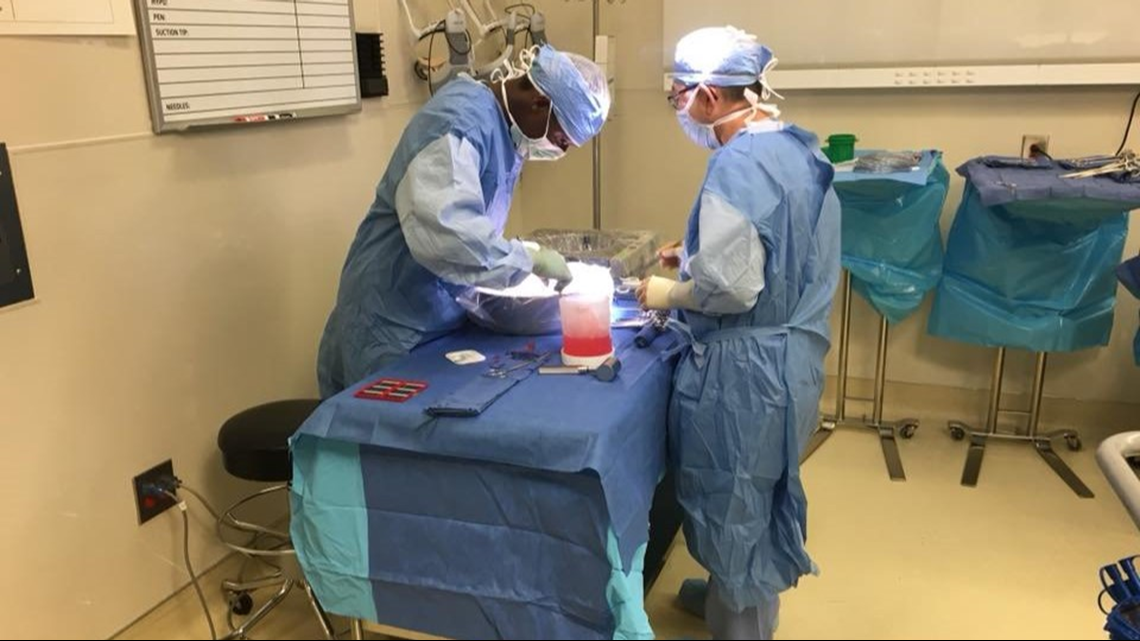 Gray's husband Gordon is, of course, hopeful for a successful transplant and says he'll know it worked when this happens: "I said the night you wake up and you have to pee in the bed, I'll be the happiest guy alive," he jokes. "That's kinda weird but that's the way I feel. It means something's working."
Doctors say both Gray and Bridenbaugh's surguries went well. Bridenbaugh will get a couple days to recover from the surgery before heading back to Florida, proving you don't need two kidneys to have one big heart. But even more, they're hoping it inspires someone else to show this kind of love and sacrifice it takes to be a paired donor.
"There's no greater love than the gift of life," Bridenbaugh concludes.
Photos: Kidney donation 'chain' helps local woman get transplant