RINGGOLD, Ga. — Four years ago – it was the story about an extraordinary moment in Logan Pickett's life.
A high school student with autism whose touchdown on the field of Heritage High School in Ringgold reached more than 60 million people. The moment, spreading so far, even Disney saw it, earning Logan a trip to the happiest place on earth.
But while the heartwarming moment stopped there, Logan's needs didn't.
"Reality sinks in, and it's like, 'What's going to happen to him? What's he going to do with his life? What are the next stages of his life?'" his mom Danielle questioned.
Logan was diagnosed with autism at age 5.
His mom Danielle signed him up in middle school to manage the football team. The team unlocked this spirit, and, in his senior year, it got Logan on the field. His team – and their opponents – arranged for Logan to get in the game and run to daylight, resulting in that now-viral moment. (Click here to watch)
These days, though, you can still find Logan on the sidelines.
While he's not in the band and he's not on the home team, he will still drive 90 north Georgia minutes for 32 minutes of football.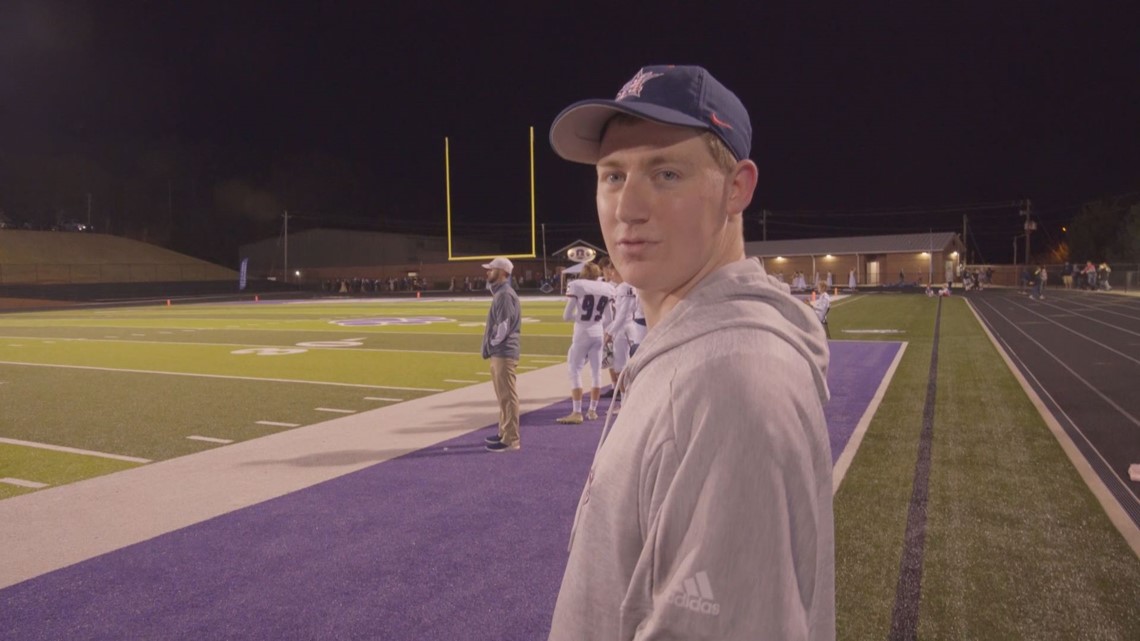 He is the unofficial team manager for Heritage High School, and he's been screaming "Let me hear you!" to pump up the crowded bleachers for eight years. But now, equally as important as how he spends game night – is how he spends game day.
"I work here two days a week … Heritage Middle School," he tells 11Alive's Matt Pearl during an interview.
"Think that the kids here are accepting of you?" asks his mom Danielle.
Danielle knew the value of the village. She entered Logan in a vocational program that taught him skills and kept him at the school. That ended last year, on his 22nd birthday. The school threw Logan a farewell party, where people in his life wrote him little notes for his birthday.
"That is one of your best gifts: the ability to make people smile," Danielle read.
"As always, you'll be making people smile wherever you are … Coach Burkett," she read off another, as a few tears escape.
"Are you crying?" Logan asks.
Danielle says it means a lot to have the support from those around Logan, because it's so integral.
"He's concerned about what his future is, and what's going to happen to him when we're not here, so, it's just, you know – I worry about it obviously more than he does, but he'll be fine," she explains. "My goal is for him to stay social, to stay active, and mainly to be happy, because if you're not happy, then he doesn't really have a lot."
So, Logan helps the custodial staff at Heritage Middle … Then he hollers himself hoarse on the sidelines.
"I think it makes him feel he has purpose," she says, "that he is involved."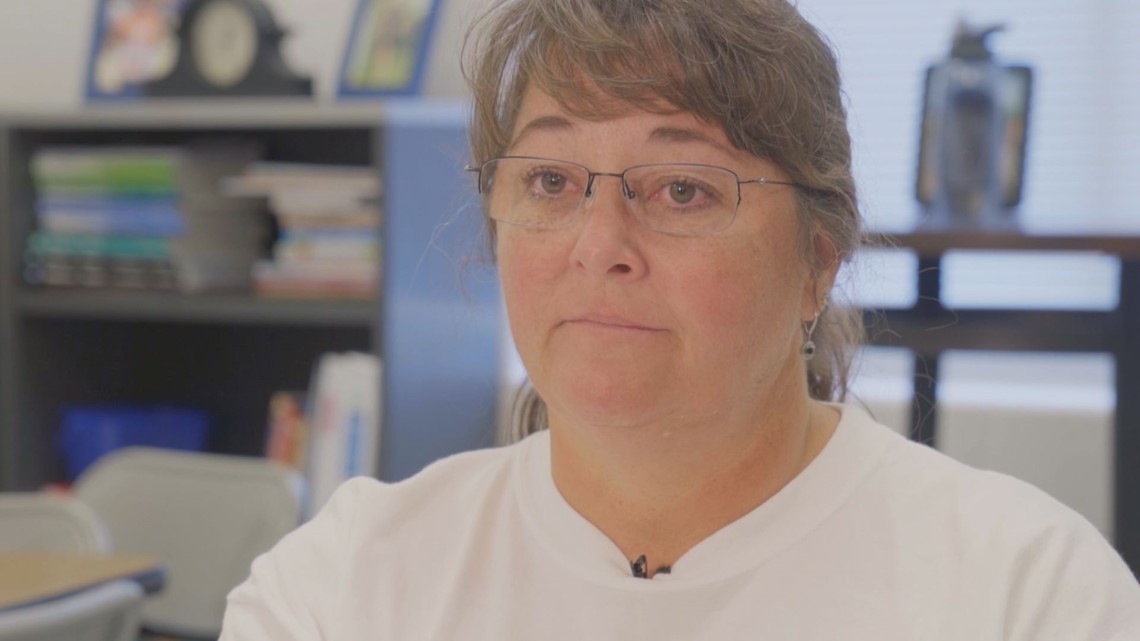 The story four years earlier was about a moment: one extraordinary minute of Logan's life. The story now is the consistent, steady support from a village to a young man who never misses a game.
"He feels like he's somebody and he's gonna have goals in life and he'll be fine, but it took everybody doing that to make him feel that way," Danielle says.
"We wouldn't be here today without that village."
Contributing: Adrianne Haney
PHOTOS | Logan's Big Play
MORE HEADLINES FROM 11ALIVE