GRIFFIN, Ga. — Nearly 10,000 children in the United States have kidney failure, turning lives upside down for so many families waiting on a transplant.
It's a struggle Ebon Sledge and her eight children know well.
"For a kid to be sick, you just don't plan for it," Sledge said. "You plan for everybody to be healthy and then boom, the unexpected happens."
The unexpected came when Sledge's 11-year-old daughter J'Adore was diagnosed with kidney failure in 2020.
"Her oxygen levels were falling, they put her on a ventilator, they did a blood transfusion," Sledge recalled. "It was nerve-wracking to see the cords coming out of her neck and her arm. Real emotional, not really knowing what was going to happen."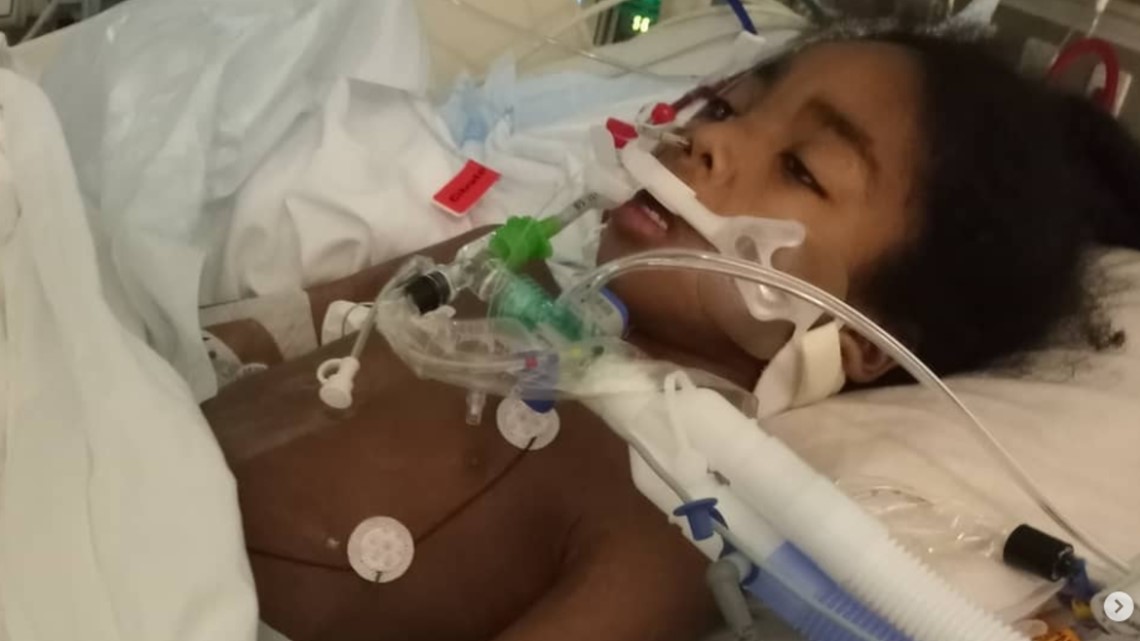 J'Adore ended up needing a nephrectomy, a surgical removal of both kidneys.
As the bills piled up and became overwhelming, Ebon and the children were eventually evicted from their home. They've been living in a two-bed hotel room in Griffin for the past year.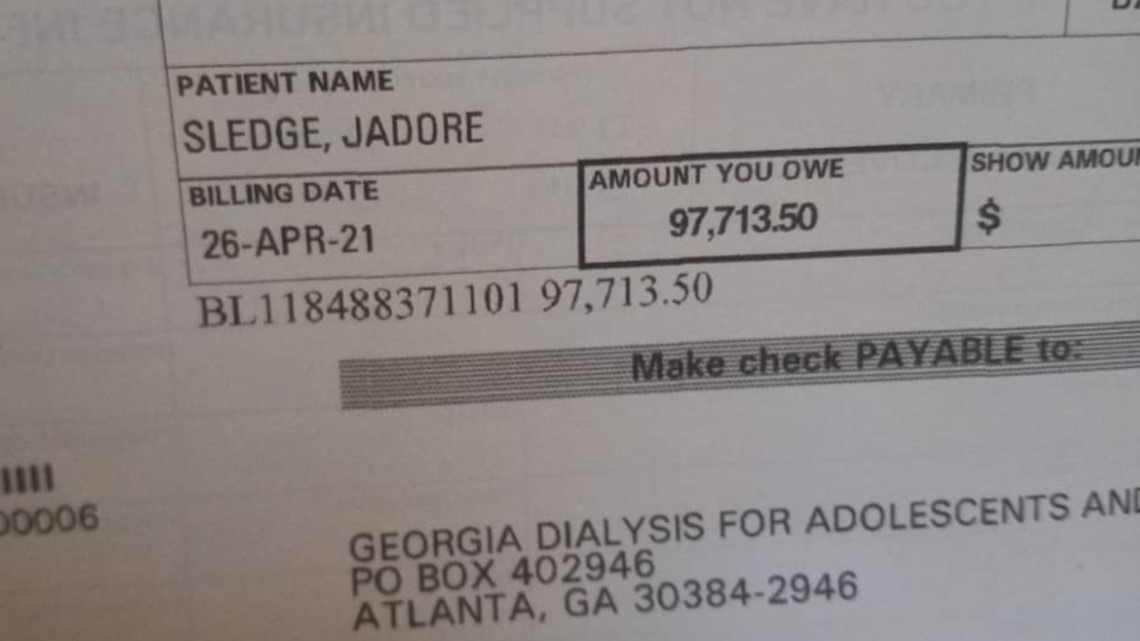 Three days a week, Sledge and her daughter drive over an hour to Tucker for J'Adore's dialysis treatments.
"Like most moms, I do have times when I'm in the shower and I let the tears all out," she said. "But then I'll be like 'OK, lets get it together.'"
Sledge works as a restaurant cook and Uber driver every free moment she has between appointments and bringing the kids to and from school.
"One thing I can say is they know I work hard," she said. "They're not going without anything."
She said it's all she can do to keep a roof over their heads. Often, she'll sleep on the floor of the hotel room or curl up at the bottom of the full mattress to allow room for her eight children to sleep.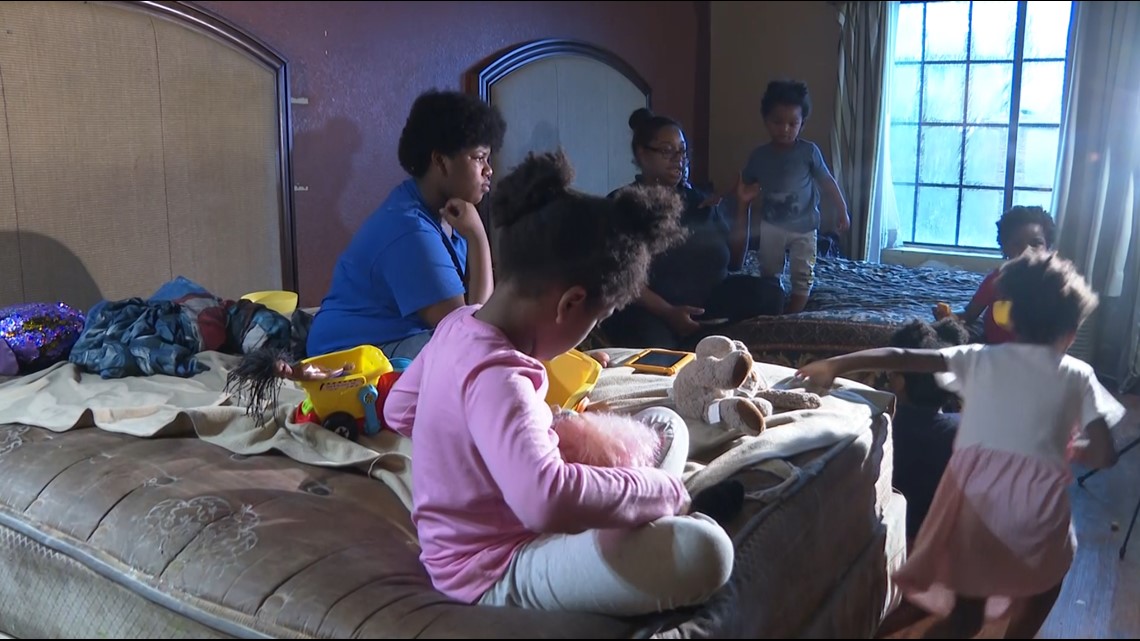 Sledge said she has reluctantly applied for housing assistance.
"I didn't want to use it as a crutch, plus people already look at you like 'well if she didn't have all those kids, she wouldn't need the assistance,'" she said. "It's hard for me to ask for help."
She explained when she has tried applying for housing assistance, she and her family have been turned away.
"We need at least a four-bedroom, and they either don't carry any at all or they don't carry as many," she said. "The waiting lists in Georgia tend to be a little longer than other states."
But Sledge said she's more worried about the other waiting list they're on, as J'Adore waits for a kidney. She hopes to raise awareness about how living organ donors can be tested to see if they're a match.
Living donation happens when a living person donates an organ for transplantation to another person. A donor can request to be tested to see if they're a match for a specific person, or they can join a national or local registry.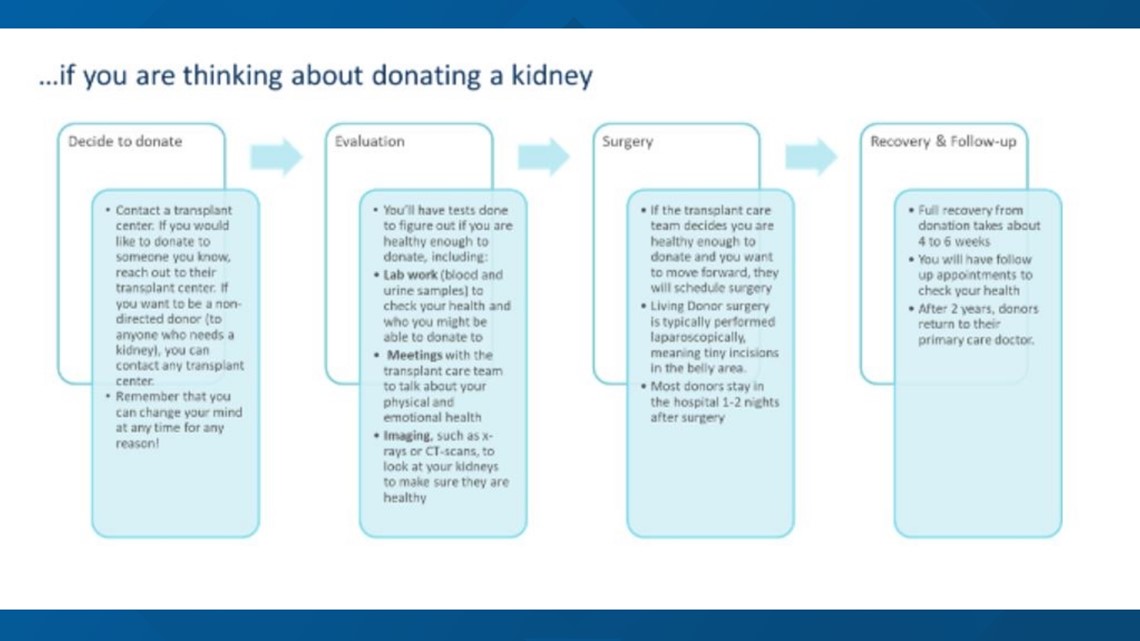 The website will ask for the intended recipient's (if any), name and birthday. J'Adore Sledge was born April 23, 2013.
Simply registering is not a commitment to donate.
"When I am feeling like I'm failing, I'll get a little note like, 'I love you, mommy.' You're the best,"' Sledge said through tears. "The kids keep me around. I want to be here to raise them, and I know that trouble don't last always. Weeping may endure for the night, but joy comes in the morning."
The National Kidney Foundation has more information on living donors here.
Sledge has set up an online fundraiser to help pay for their medical bills and hotel room rent. Anyone interested in donating can do so here.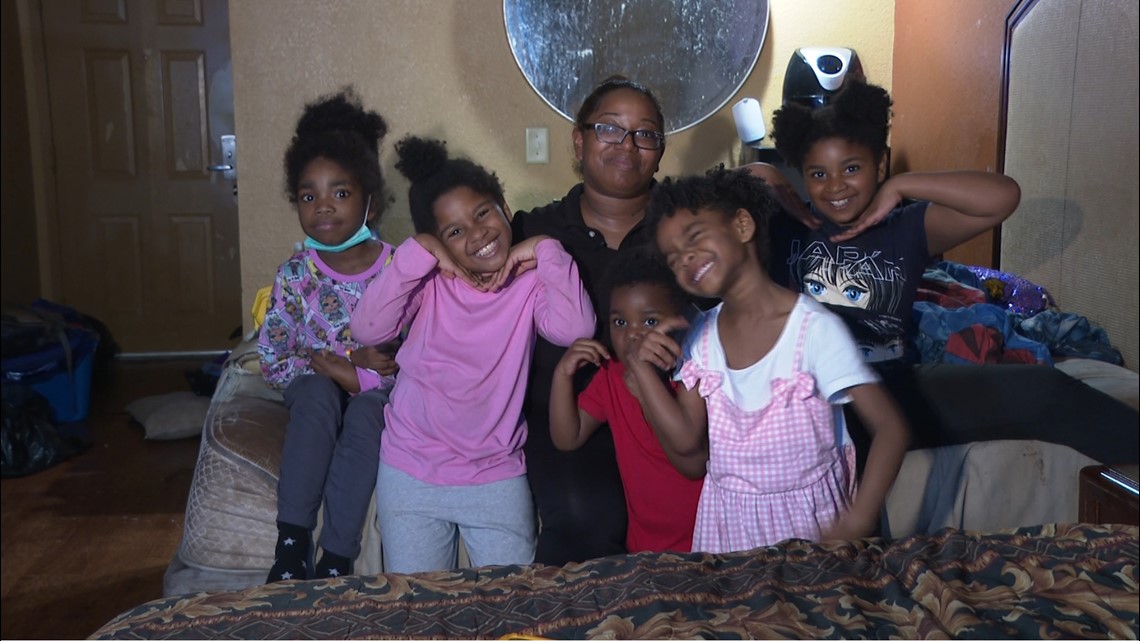 As of Sunday night, over $37,000 had already been raised for Ebon, J'Adore and their entire family.