BROOKLYN PARK, Minn. — Though it hasn't quite opened its doors to the public, loud laughter erupts within the walls of Fire Mountain Fabrics.
The new store, located in Cherokee Center strip mall, was founded by two mothers and best friends who are excited to see a dream realized. Two weeks ahead of their big opening, Arlene Fairbanks and Jessica Travis are doing final preparations.
"We haven't been sleeping very much," Travis said.
Inside the store, hundreds of brilliantly-colored bolts of fabric line the walls. Many of them are designed by Natives - something that's intentional. Travis is Lakota, from the Standing Rock and Cheyenne River Sioux Tribes. Fairbanks is Navajo, from the Coyote Pass Clan. They met eight years ago, serving on the Osseo School District American Indian Education Parent Advisory Committee and bonded quickly while sewing traditional regalia for their children. Both soon realized fabrics honoring their Native cultures were hard to come by.
"We've always seen a need, because as mothers who have been sewing for our kids, regalia for years, we just wish[ed] there was a place that we could go to, locally, that would have the fabrics that we wanted," Travis said.
Last summer, a life-altering event made that need feel a little more urgent. In July, Fairbanks was diagnosed with stage 4 ovarian cancer.
"All of a sudden they were saying six months if I don't do any treatment plan, and that just really broke my heart obviously," Fairbanks said.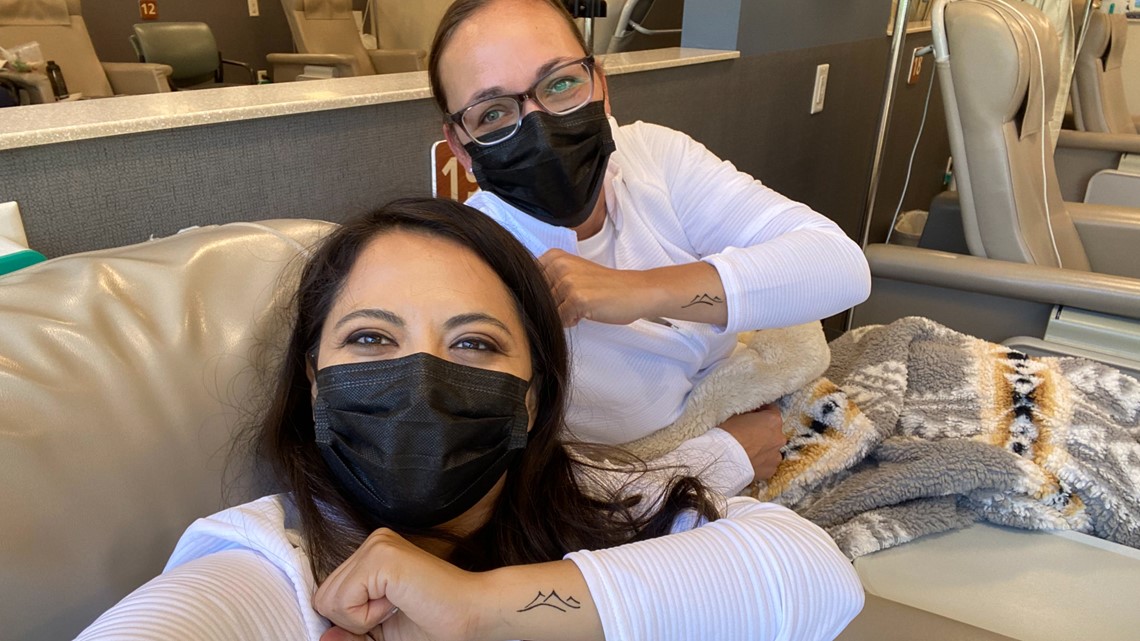 Fairbanks started receiving chemotherapy treatments, and Travis, a nurse, was at her side at every appointment. It was at one of those appointments that Fairbanks proposed the idea.
"She looked over at me and said, we need to start our own '[fabric store]," Travis said. "And I said, 'OK!'"
"I had chemo Thursday, and by the weekend we had our LLC established and registered with the IRS," Fairbanks said.
They began doing research and connecting with fabric suppliers. The next step was to launch a website and start taking online orders. By winter, they held a pop-up shop at a St. Paul Schools powwow with great success.
"We were busy for the straight hour-and-a-half we were set up, nonstop," Fairbanks said.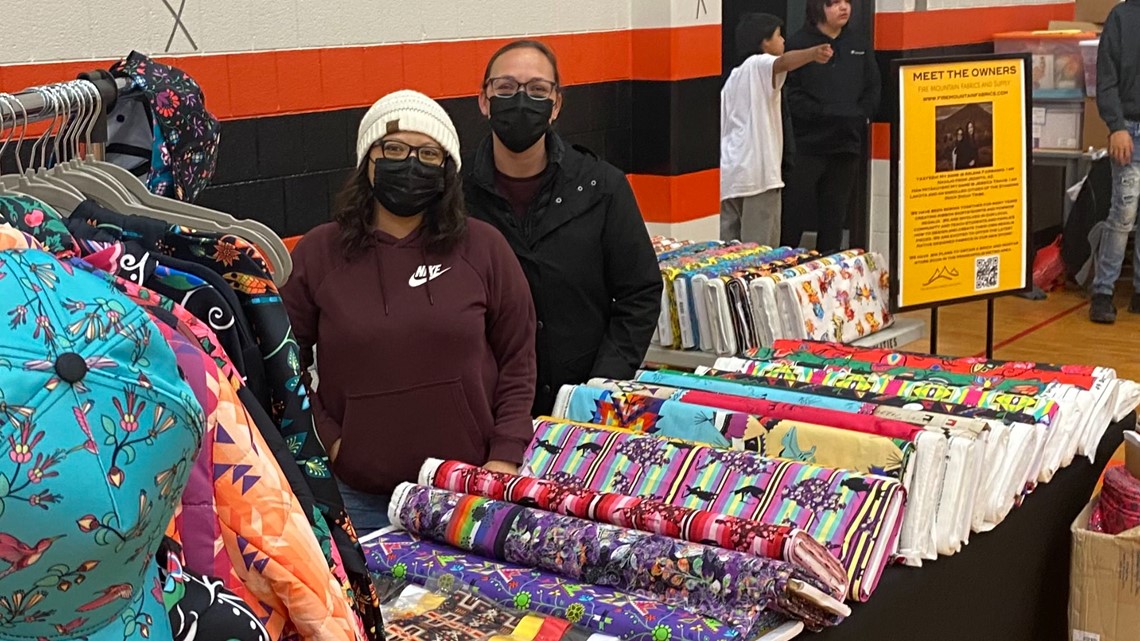 Now a brick-and-mortar store located at 6264 Boone Avenue North in Brooklyn Park, Fairbanks and Travis are excited to have a one-stop shop that sells supplies to make ribbon skirts, quilts, powwow and grass dance regalia, fancy shawls and jingle dress outfits - clothing they hope will be worn with pride.
"To me it symbolizes the strength and resilience that our people have," Travis said. "We're still here and we're proud of who we are. And teaching our young ones about that too and just kind of grounding them."
They have already begun sewing custom orders as well as compiling kits to help others learn how to make ribbon skirts. Fairbanks and Travis also plan to teach classes to the community and invite elders.
"The youth coming in, I want to teach them about entrepreneurship, teach them how to make their own ribbon skirts, how to make their own regalia for powwows," Fairbanks said.
After having surgery two weeks ago and removing all visible cancer, Fairbanks says her health is on the upswing. While she's not "officially" in remission quite yet, she says her blood count has returned to nearly typical levels and is hopeful. It's great news that could come in time for the opening on February 11.
"This is the biggest mountain that she's had to climb so far, and so we're going with her," Travis said, of her friend. "We're on this journey and climbing the highest mountain…and I think we're now up at the top, waving."