The Georgia Department of Natural Resources said that "trained certified personnel from DNR safely chemically immobilized the bear around 10:15 PM near 175 Kimberly Way" and now "they plan to release him in a natural habitat outside Cobb County at an undisclosed location in North Georgia."
A black bear was roaming around in the area of Laurel Park in Marietta Wednesday morning, and police urged peopled to use caution.
They said it's "most likely" the black bear, a native species to Georgia, will wander back into the woods of the Kennesaw Mountain National Battlefield Park, which is to the west of the area.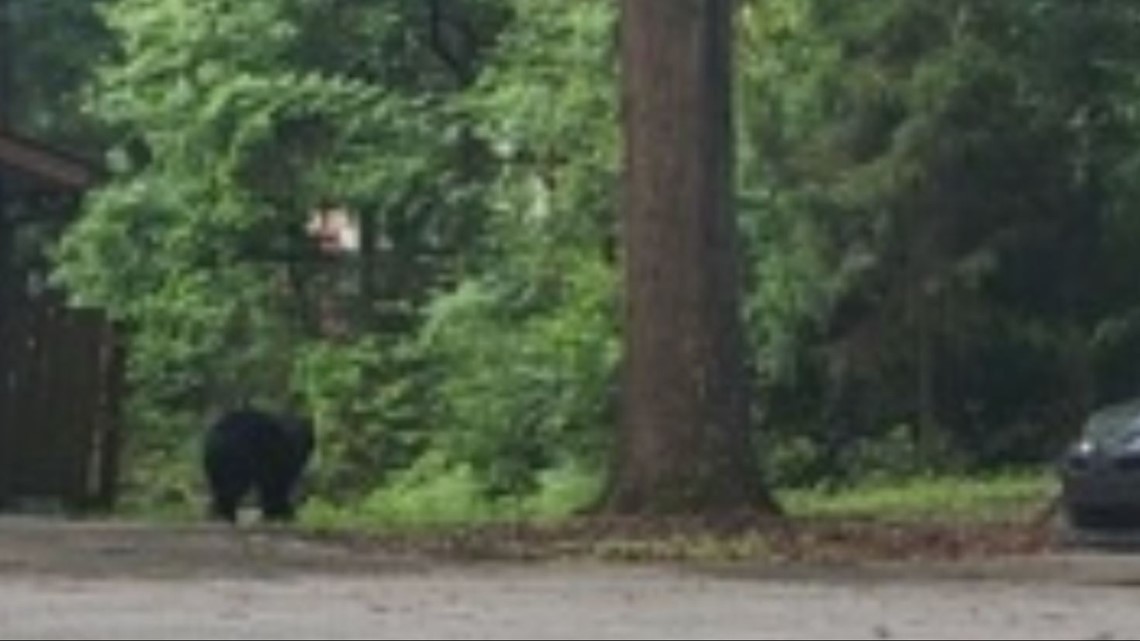 And by Wednesday evening, Marietta Police said the black bear was still around. They said it was in the area of Whitlock and Manning Road, just East of Marietta High School.
"We have contacted DNR and the concern is that if they tranquilize it in this heat it could ultimately kill the bear. We are monitoring the situation and do have officers near it. Please work with us and remain patient... and cautious if you travel in that area tonight," police said.
"The working theory is still that the bear will return to it's natural home (just West of its current location) inside the National Park after sunset and the temperature cools," they added.