FAYETTEVILLE, Ga. — It was a sight never before seen in Fayette County, Georgia. Buffaloes were spotted roaming away from Rick Ross' estate "The Promise Land" last week.
The Fayette County Sheriff's Office posted on its social media page, several of the buffaloes decided to take a stroll through the county and explore the beautiful homes of the Northbridge community on March 13. Three buffaloes were spotted grazing at a home nearby.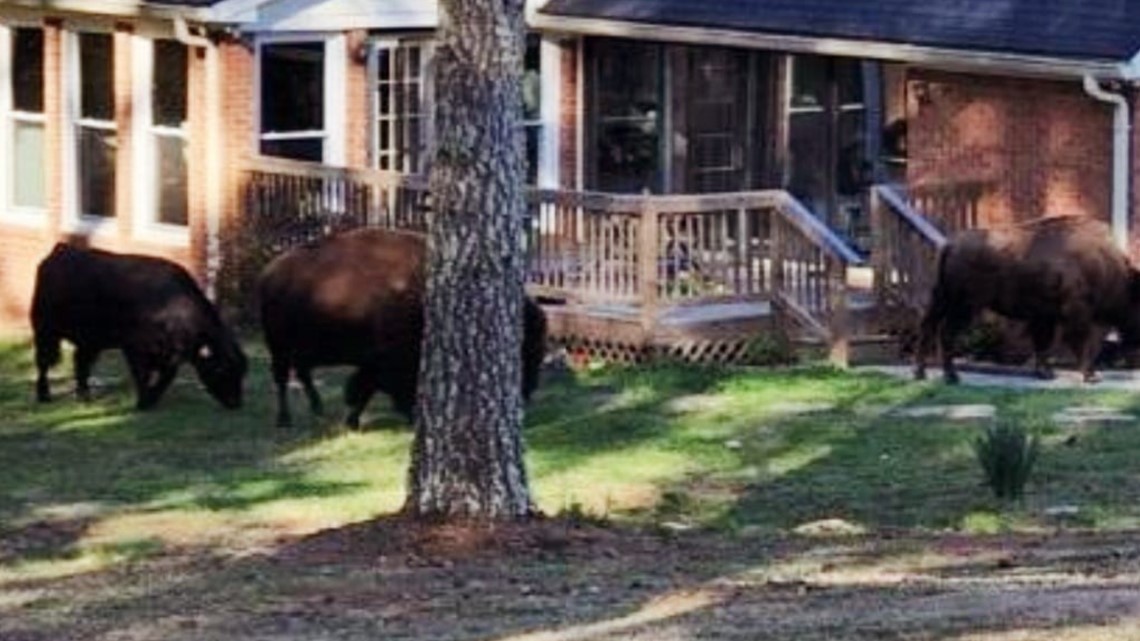 "The Sheriff's Office was made aware of the situation and is currently working with the Fayette County Marshal's Office to remedy the situation," it wrote. "Sheriff Babb and Chief Deputy Rhodes have also been in communication with Northbridge residents since last week listening to these concerns."
The sheriff's office added while it's legal to own livestock in Fayette County, the owner is responsible for properly restraining the animals.
11Alive SkyTracker flew over the rapper's mansion a week later, on Monday, where a buffalo was spotted grazing at "The Promise Land" once again.
"So, as captivating as these animals are, we encourage everyone to use caution if they were to encounter them," the sheriff's office wrote. "Although they are mostly docile, they can be unpredictable and possibly become aggressive. If you happen to encounter the buffalo, we encourage you to contact the Fayette County Sheriff's Office."
MORE WAYS TO GET 11ALIVE