ATLANTA -- Humans weren't the only ones who had to escape from Matthew.
Thanks to the storm, the Georgia Aquarium has a number of new visitors from Jekyll Island.
Several sea turtles from the Georgia Sea Turtle Center traveled further inland to Atlanta this past weekend where they were housed and cared for at the aquarium's animal care facility.
PHOTOS | Jekyll Island sea turtles moved to Ga. aquarium
PHOTOS: Jekyll Island sea turtles moved to Ga. aquarium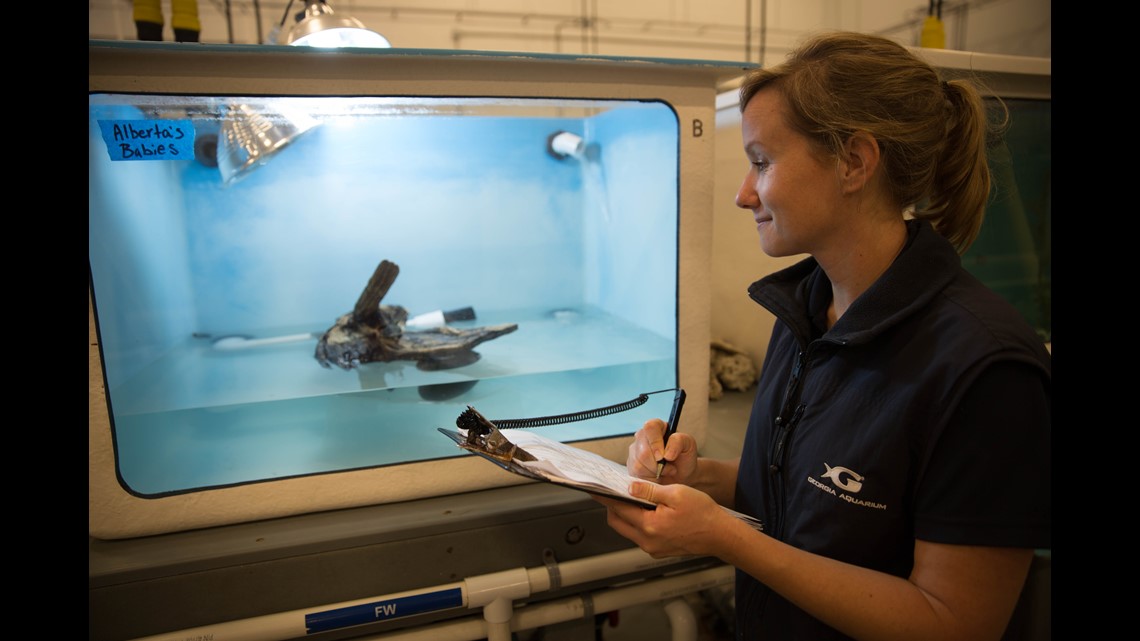 Although the sea turtles and their human handlers initially evacuated to Statesboro, Ga., "Matthew's force reached further than expected" and they had to flee again to Atlanta.
RELATED | Stork hides in the bathroom to escape Matthew
The Georgia Aquarium is now host to 18 turtles where handlers will care for them before they can head back to Jekyll Island, once staff with the Center deems it OK.
The Georgia Sea Turtle Center performs research, facilitates rehabilitation and provided education to the public. To make donations to the center, visit their site.