FULTON COUNTY, Ga. — Graduations mark a new beginning, a new chance at life and a new adventure.
Inmates at the Fulton County Jail are marking that huge milestone with the dogs they help train, through Canine Cellmates. The 10-week program is rigorous and demanding, but also gives the inmates a huge sense of accomplishment when they walk across the stage.
It took Sonic and Delijiah Scott some time to become a team.
"He was real shy when we first got him. It got to the point where I had to crawl in the cage with him at night," Scott said.
Over 10 weeks, the 20-year-old inmate and the 2-year-old dog learned a lot about each other ... and even more about themselves.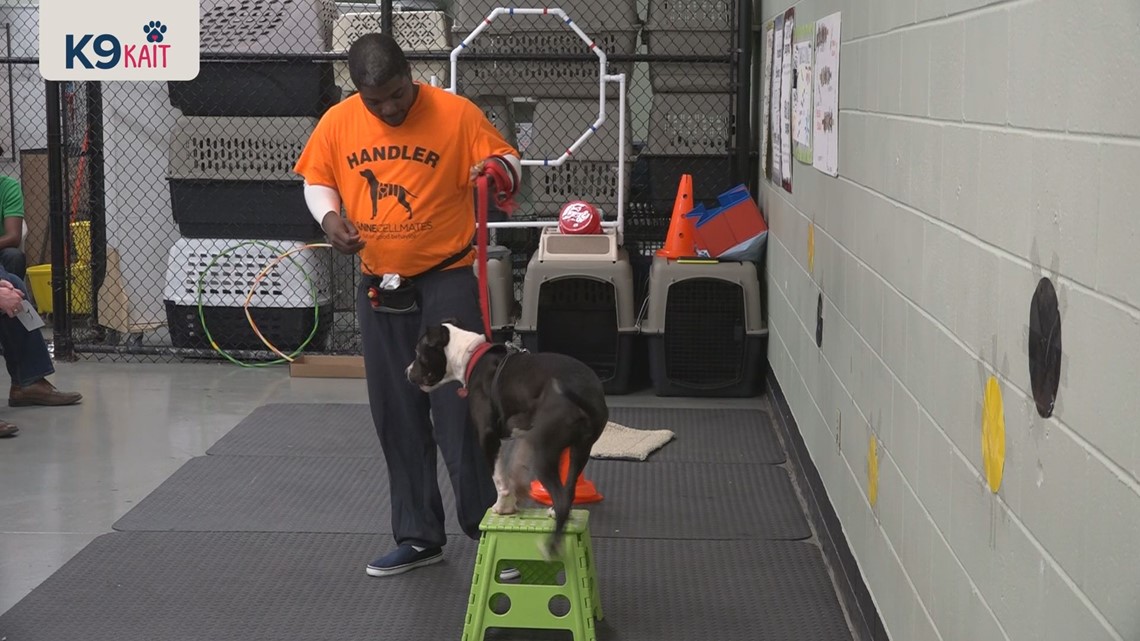 Delijiah and Sonic graduated together from the Canine Cellmates program at the Fulton County Jail.
"For somebody who doesn't really finish anything, it was just a great experience," said Scott.
Canine Cellmates director Susan Jacobs-Meadows said she is selective about which inmates are accepted into the program -- because for the right candidate, it has the power to change lives.
"It means a lot. I spend a lot of time and effort in preparing their certificates. They are really nice certificates. Because for a lot of these men, this is the first certificate they've ever received, it's the first thing they've ever completed," Jacobs-Meadows said. "It's the first time someone has said, 'Hey, good job!' It's a big deal."
The inmates learn how to train the dogs, and the dogs often get adopted right after graduation. Jacobs-Meadows said the program has been a learning experience for everyone -- including herself.
"When I came in here, I'm sure I had my own ideas about what success looks like. My own little house in the suburbs, and a white picket fence, and some dogs and some goldfish and whatever," she said. "We have to understand that what we want for ourselves and what we want for them may not be what they want."
What a lot of inmates want is to graduate. To finish this program and feel proud of what they accomplished.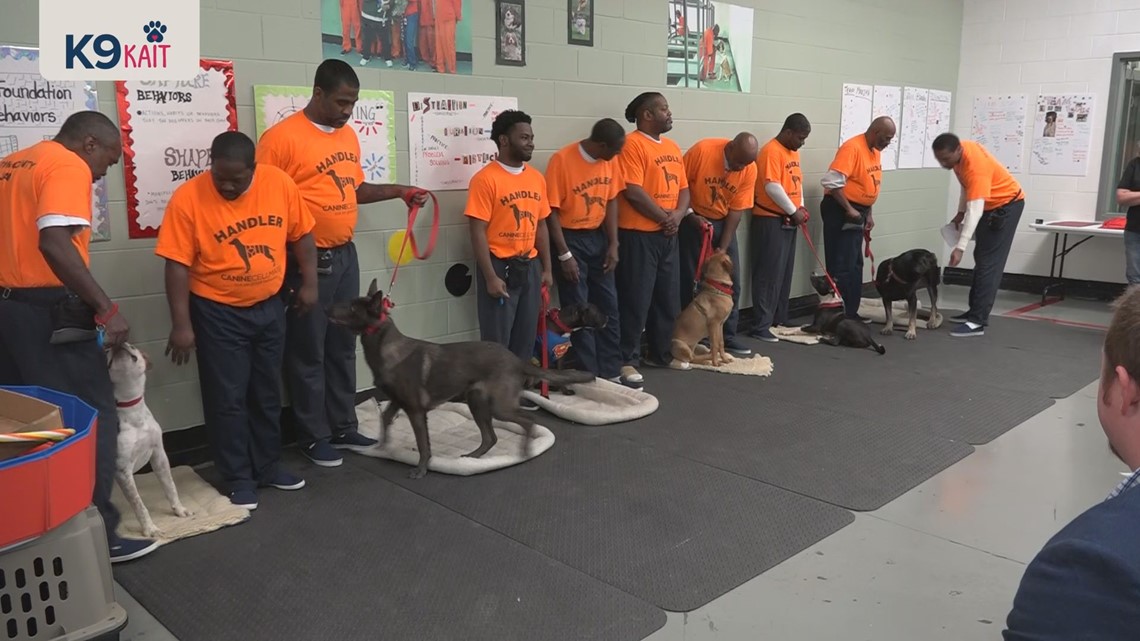 "Stay consistent. You have to have tunnel vision, keep your tunnel vision on. You gotta make sure you're right, get yourself together first before you try and help anybody," said Mario Barber.
Barber was the first inmate to complete the program. He's been out of prison for four years, and is back at the Fulton County Jail as an official Canine Cellmates volunteer.
"Do you see my badge? I'm like part of the Sheriff Department now, I'm with CCM," he said proudly.
This is success. This is changing the culture at the jail and the future for these inmates.
"The only way I can keep what I have is if I keep giving it away. It's a blessing to come from where I came from and come back in here," Barber said. "Most guys, they wouldn't want to come back in here like this. I'm not going to throw in the towel on this. This is something I love to do. I love to work with the dogs."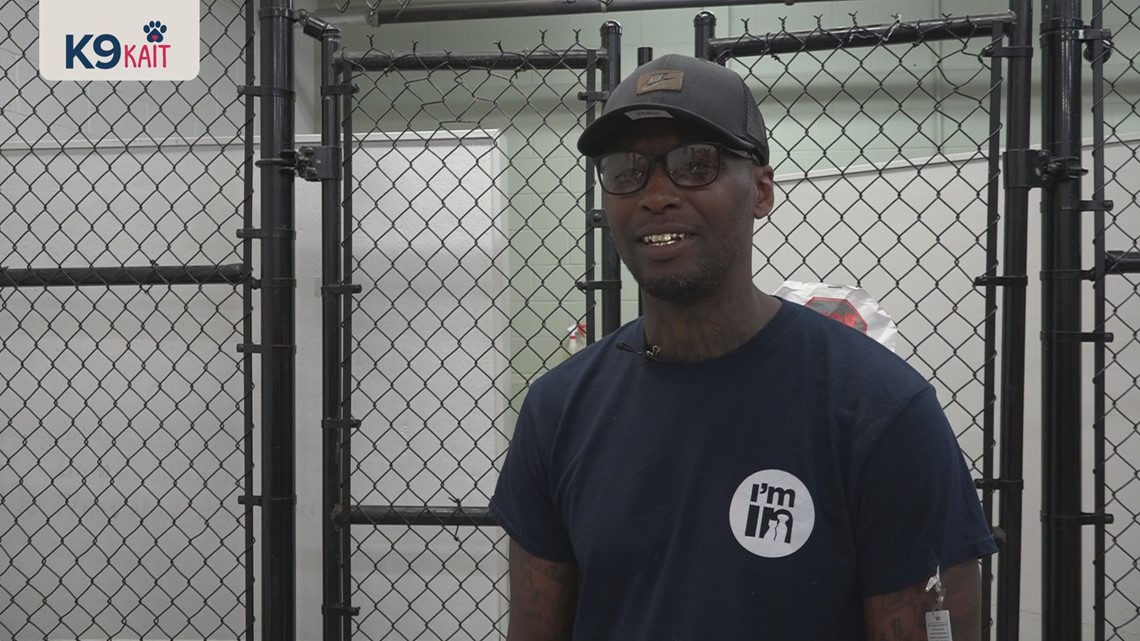 For Delijiah Scott and Sonic, the graduation is a new beginning for both of them. Sonic got the tools he needed to become an adoptable dog. It also marks the end of Scott's prison sentence.
"I'm never coming back. No. Never," Scott said.