A injured police K9 received a hero's welcome at the funeral for a fallen DeKalb County Police officer.
DeKalb County Police K9 Indi was shot in the face as he helped authorities track down the man they said shot Officer Edgar Flores on Thursday night.
The bullet struck Indi right above his ear and exited through his right eye. He spent several days at a veterinarian's office before being released on Sunday.
The gunshot wound cost Indi his right eye, but the K9 is expected to make a full recovery.
PHOTOS | K9 Indi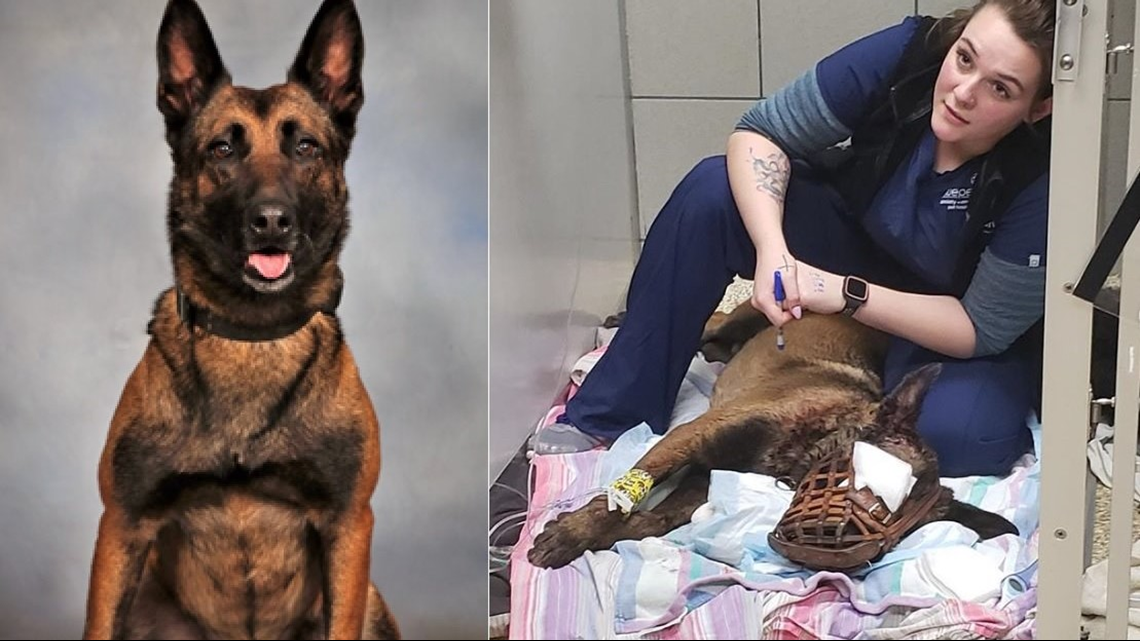 Flores died of his injuries. The suspect, Brandon Taylor, was killed after firing at Indi and other officers, police said.
On Tuesday, funeral services were held for Flores at All Saints Catholic Church in Dunwoody.
RELATED: What we know about the shooting that killed a DeKalb police officer and critically injured a K9
Near the end of the services, the doors of the church opened and Indi made his way towards Flores' casket. The K9 received a standing ovation during his brief appearance.
The 7-year-old Belgian Malinois will be honored for his bravery with the Georgia Police K9 Foundation Purple Heart. He's continuing to recover at home.
RELATED: What's next for K9 Indi
DeKalb Officer Flores celebrated in funeral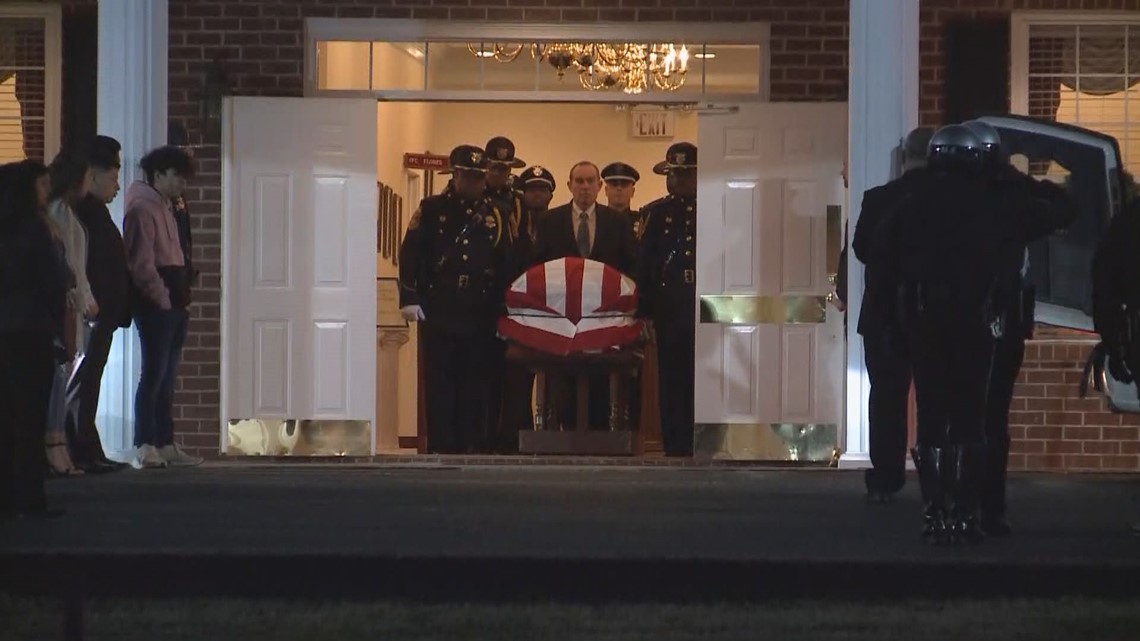 RELATED: Fallen DeKalb Police officer remembered as genuine, family man during visitation
RELATED: DeKalb K9 shot in face to receive award for his bravery