ATLANTA — Red pandas Ruby and Rose are ready to rock Zoo Atlanta.
The 2-year-old sisters arrived in Atlanta Thursday from Zoo Knoxville in Tennessee. The pair will complete a routine quarantine period and explore their new home in Zoo Atlanta's Asian Forest for a few weeks before publicly greeting guests.
Zoo Knoxville and Atlanta made a red panda swap as recommended by the Association of Zoos and Aquariums and its Red Panda Species Survival Plan. Ruby and Rose's move to the Peach State comes after Zoo Atlanta moved its 5-year-old male red panda Jackie to Zoo Knoxville. Jackie had been at Zoo Atlanta since 2020.
"We are thrilled to welcome Ruby and Rose to Zoo Atlanta, and are excited for Jackie's new opportunity at Zoo Knoxville. This is an outstanding example of cooperation between AZA zoos for the benefit of all of the animals involved," said Dr. Jennifer Mickelberg, vice president of collections and conservation in a news release. "We look forward to introducing Ruby and Rose, and the conservation messages for which they are ambassadors, to our Members and guests."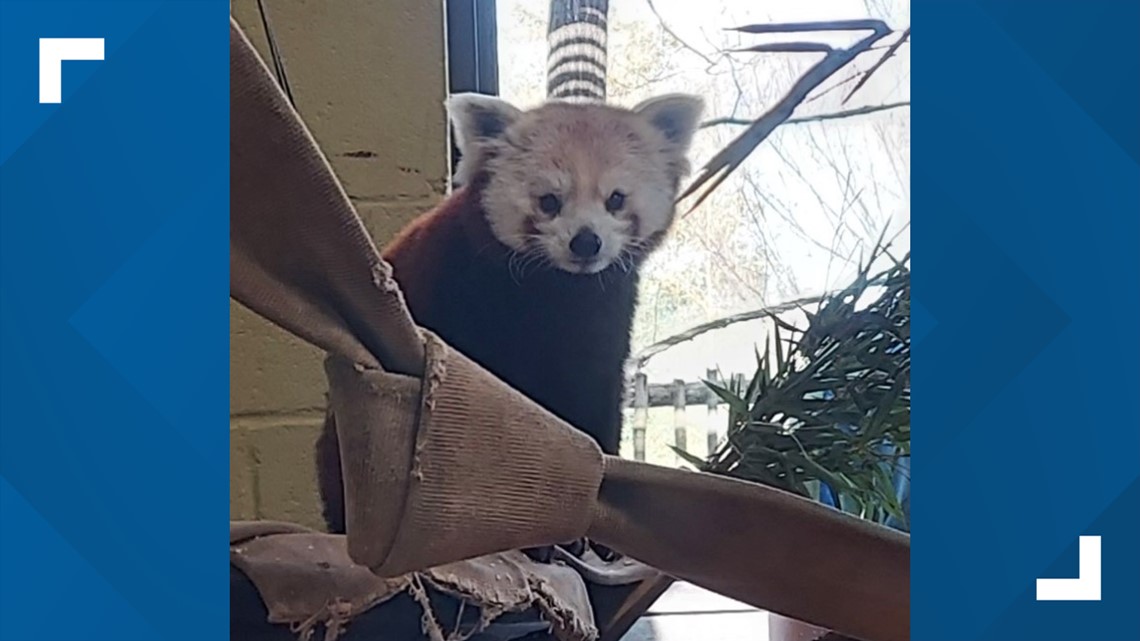 Red pandas are known for their red coats and have been nicknamed hunho, Chinese for fire fox. The endangered species is generally solitary in the wild but may be found in small groups, according to Zoo Atlanta.
There are two subspecies of red pandas. Ruby and Rose are of the Himalayan subspecies which are native to Nepal, Bhutan, and parts of India. The other subspecies is native to China.
Red pandas are endangered largely because of habitat loss. They are also threatened by poachers who sell their pelts and capture them for illegal pet trade.
Funding from Zoo Atlanta works to counteract habitat loss by enabling continued support of the Red Panda Network's reforestation nursery in Jaubari, Nepal.