A 28-year-old man has been arrested after deputies found several venomous snakes inside a Jackson County home... right next to a baby crib.
According to the Jackson County Sheriff's Office, Gregory Alan Frederick has been charged with several misdemeanor charges for possessing the snakes, which require a permit by Georgia law.
Arrest warrants from Sept. 19 show some of the snakes Frederick allegedly had at the home off Jim David Road included Gaboon vipers, found in the rainforests and savannas of sub-Saharan Africa. Frederick also reportedly had multiple eastern box turtles, which also require a permit to have.
Photos: Poisonous snakes seized in Jackson County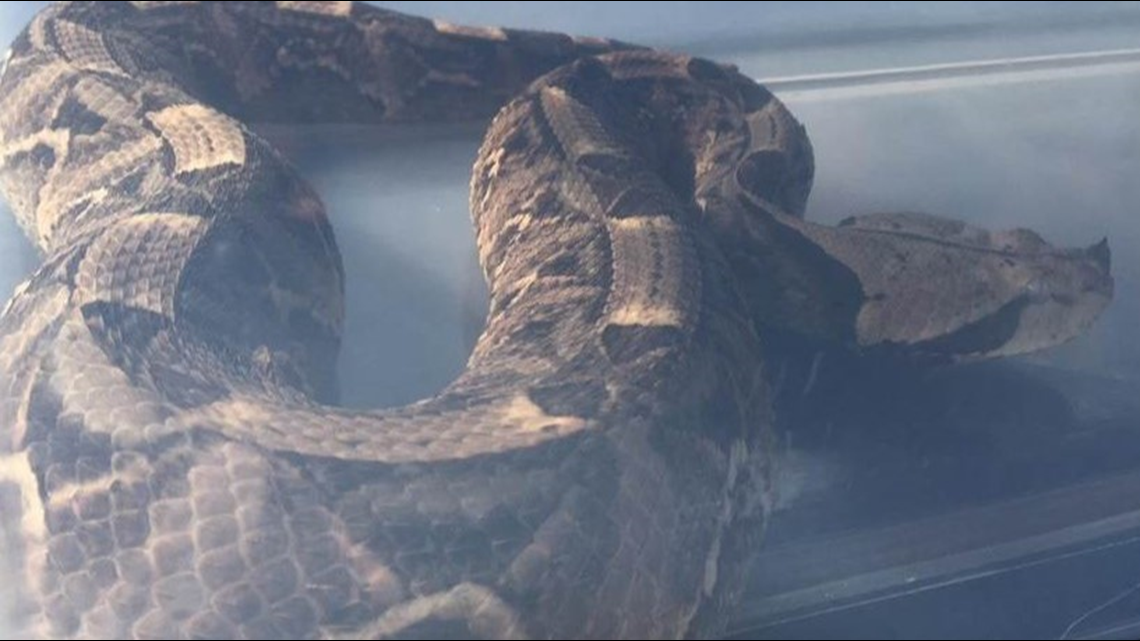 In addition to the charges connected to having the snakes illegally, Frederick also faces a charge of reckless conduct, because there was a minor inside the home among the venomous snakes.
Frederick's full list of charges include:
Misdemeanor possession of wild animals and permits generally - Gaboon vipers
Wild animals for which license or permit required - inherently dangerous, insurance required-lists all Viperidae
Legislative declarations; ownership and custody of wildlife - possession of eastern box turtles without permit
Reckless conduct causing harm to or endangering the bodily safety of another
While authorities caught Frederick, they are looking for another man also wanted for possession dangerous snakes.
Brandon Tarbush is wanted for possession of a Monoclad cobra, found widely in South and Southeast Asia. Authorities said the two cases - Frederick's and Tarbush's - are not connected.
Click here to take a look at snakes spotted in Georgia.
PHOTOS: Snake sightings in metro Atlanta