DUNWOODY, Ga. -- Noah Covey, 15, is a Dunwoody High School freshman who came up with the idea for his first app, FlyFall, while he was lying in bed one night.
"Seriously, that's when I thought of it," he told 11Alive's Jennifer Leslie. "I came up with the original idea for FlyFall in eighth grade, when I was a student at Peachtree Charter Middle School. At the time, I was learning the basics of computer programming, so I created a rough prototype of how the game might work."
Noah said the prototype was very different from the published game, which has a 5-star rating on the App Store. FlyFall has been downloaded more than 1,500 times in 70 countries since it was published in mid-January.
So how did he do it? Noah said he started by learning the tools and languages for iOS games.
"The the tools I used were: Xcode, Swift, SpriteKit and Inkscape," Covey explained." I started work on FlyFall in the latter part of December 2015, and did the bulk of development over winter break. When I say development, I refer to not only coding the game, but also creating the graphical assets I needed and designing each 'screen' that the game would contain."
Noah said the game took about four weeks to complete. Then he had to do some research about marketing the game.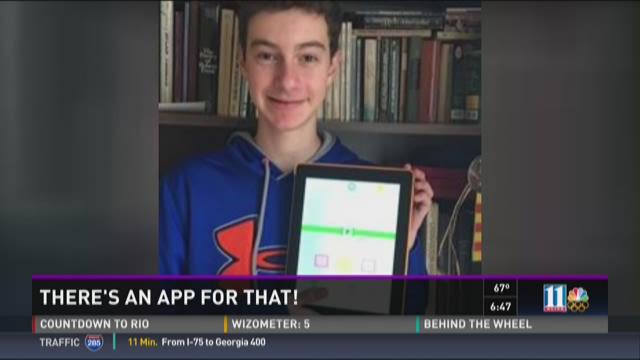 "I am very happy to see five star reviews. They mean a lot to me, after putting so many hours into the game," he added. "It is incredible to see my friends playing the game that I made, and to know that there are people all over the world enjoying it."
Noah's mother said she enjoys the game but struggles with it.
"My husband and I are fairly inept at the game," Julia Covey explained. "I often tumble at the first gate. I think it's generational. Watching Noah's 12-year-old brother play it makes it look so graceful and easy."