One look at photos of the Burrells shows a family full of smiles and joy.
There's 4-year-old Hannah and 11-month-old Hope. Mon Ally and dad Terry.
On the surface, the family smiling back in photographs appears to be just as ordinary as the next happy family. But then, you hear the story of how they came to be family, and realize just how special that story is.
Photos: The Burrell family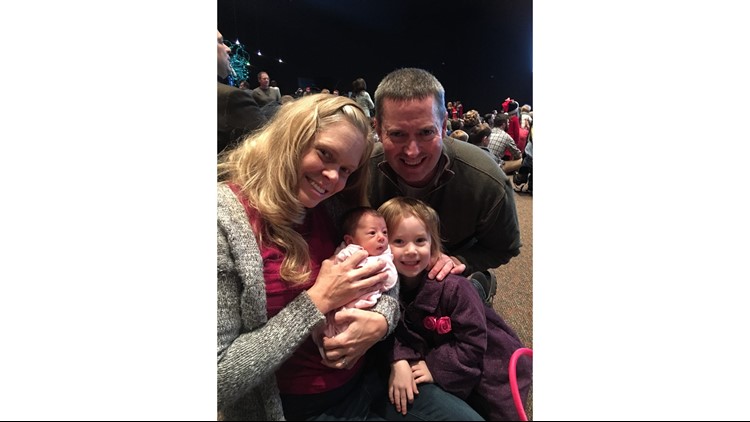 Ally and Terry met later in life, but knew in a matter of months, it was meant to be.
"We were married within five months," Terry recalled. Right away, he said, they began to plan for a family.
"We started trying to have children, and we had Hannah with no problem, and we thought, 'Wow! This was easy'," he said. "Then we started trying again and then all of a sudden, it wasn't working."
Terry and Ally continued trying for a second baby, but with no luck. "We were just shocked after experiencing no problems with Hannah," Ally said.
Then, they discovered something called embryo adoption. Theirs was facilitated by the National Embryo Donation Center, located straight up I-75 in Knoxville, Tennessee.
The center, just 140 miles from Atlanta, helps facilitate the adoption of frozen embryos left over from in vitro fertilization and other assisted reproduction technology. By its estimates, the surplus of embryos from parents, who perhaps froze them for future use, reaches into the range of 700,000 to 1,000,000 in the United States.
"There are so many of these frozen babies, and we had no earthly idea," Terry said.
But those biological parents who may have completed their families, must now decide what to do with their remaining embryos. Some chose to donate them to another infertile couple. And at around $7,500 for the procedure, it is sometimes cheaper than domestic adoption.
While it's not for everyone – a potential mother has to be able to carry a child to term, as Ally did with Hannah – it does make dreams of a child possible. Like it was for Ally and Terry with their baby girl, Hope.
"She is our miracle child," Ally said.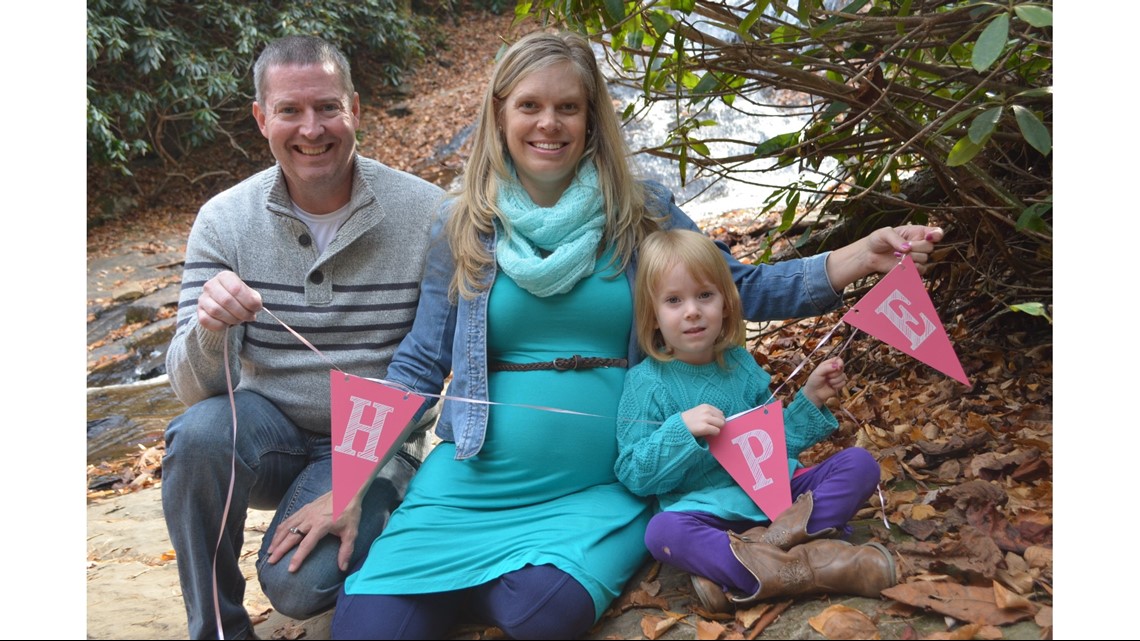 Ally and Terry traveled to the center multiple times to have an embryo inserted. "And the crazy thing is they were frozen the same time that Hannah was conceived," Ally continued.
Doctors told them that usually, only 70 percent of embryos survive "the thaw."
"One of the embryo did die during the thaw," Ally explained. "The other two did survive the thaw and so they put two embryo and one of those died at about seven weeks."
But their miracle child, Hope, survived.
"If we hadn't chosen Hope, she would still be frozen in some lab somewhere and wouldn't be given this chance," Terry concluded. "This is our baby, I mean hope is our baby she's our little girl."