EL CAJON, Calif. — When a 91-year-old man was told a table saw was 'too dangerous' for a person of his age, James Bass made his own. In this morning's Zevely Zone, I visited El Cajon to meet a wood crafting savant.
Inside an ordinary looking house, I met the most extraordinary man. "This is where I live and this is my workshop," said 91-year-old, James Bass.
He lives in a home for assisted living where he's turned his 10 by 9-foot room into a wood crafting playground of imagination. "That's a windmill, that's a covered wagon, that's a Merry Go' Round," said James.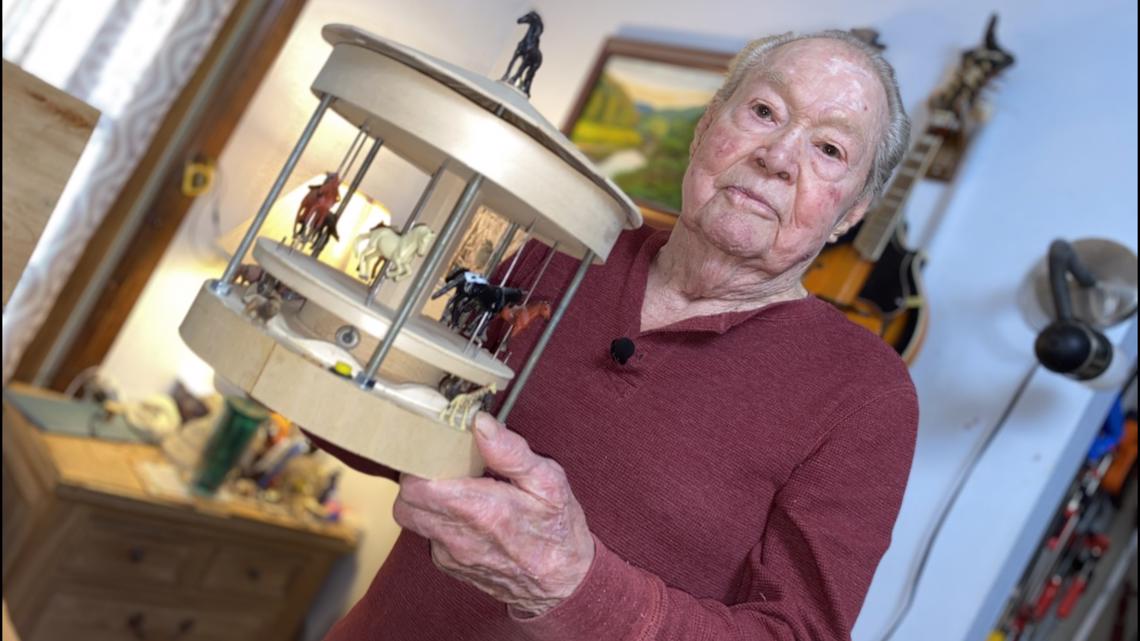 Many people living in a small room would feel trapped but not James. "Nope, this is my world man. I wouldn't trade it for nothing," said James who was born in Texas in 1931.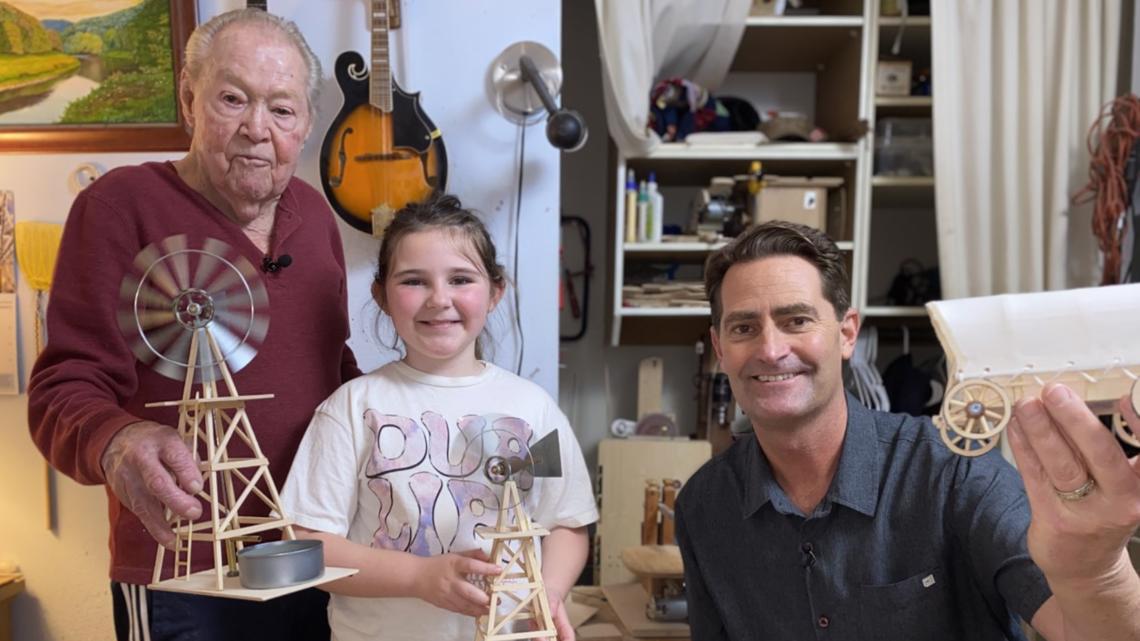 James spends every day handcrafting his wood projects. He built a pump jack to honor his time in the oil fields, a boat to remember his time in the Navy and a beautiful doll house for his great granddaughter Aria. "It opens and closes on the sides," said Aria with a big smile before hugging her great-grandfather. "Oh, I love you honey," said James.
He adopted his daughter Sandra, Aria's grandmother, when she was just two days old. "Best thing I ever did in my whole life," said James. "He is my best friend. He is amazing and he's never ceased to amaze me. There is nothing he can't do," said Sandra. "He wanted a table saw, I told him no it wasn't safe, so he made his own."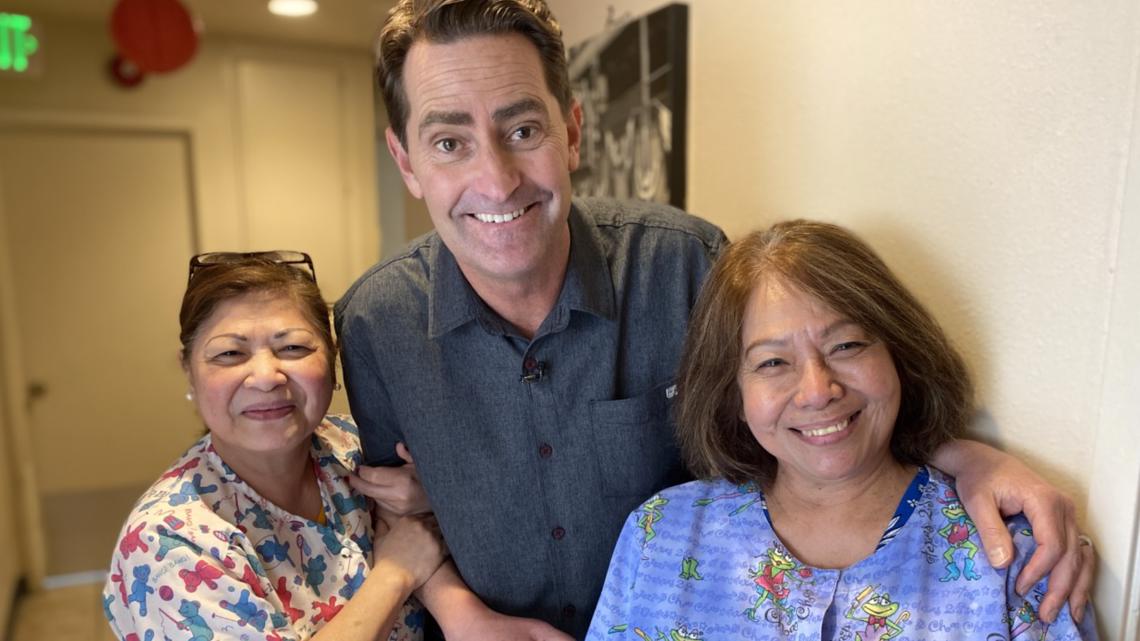 James showed us his table saw. "It's a little 24-volt motor," said James. I asked the home's caregivers if James was allowed to work with power tools in his room. The answer was yes because James is also a talented handyman. "Exercise for his mind," said the caregiver, Gloria.
"Show him your uppers, your dentures," exclaimed James. Caregivers say he can repair anything that breaks such as the bathroom or the electrical. Even Gloria's dentures? "Yes, because I had money to pay so I brought it to James," said Gloria. "I am a handyman I fix everything around here," laughed James.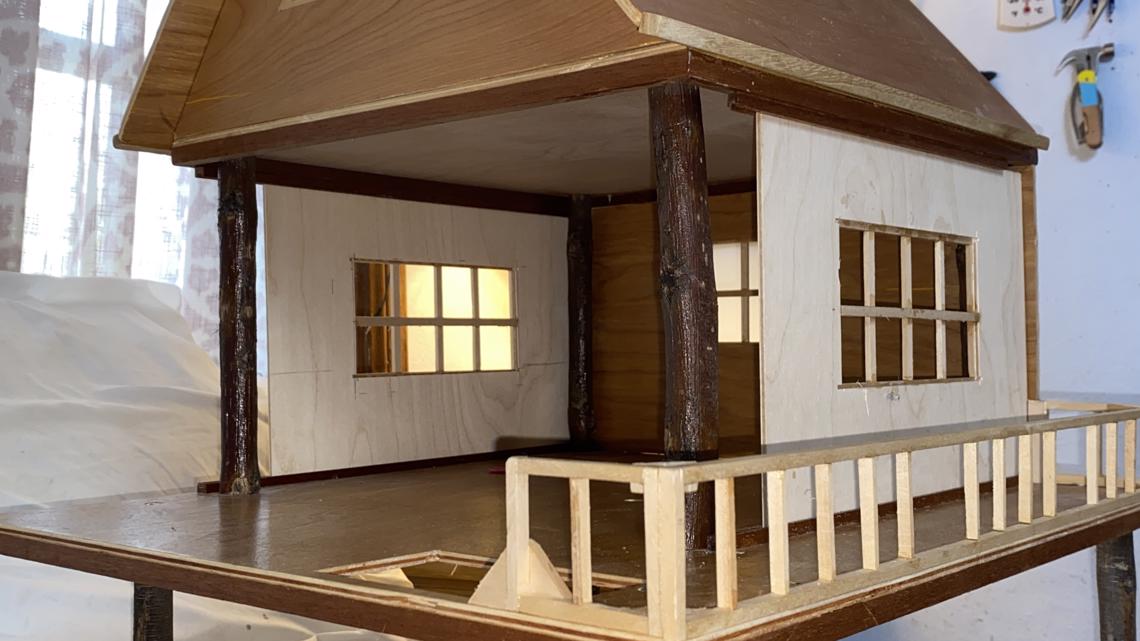 He does it all with 9 and half fingers. "I got that cut off in the oil fields in 1948 in West Texas," said James. Texas is a big state, but it pales in comparison to the vastness of James Bass' imagination. "I made all of this stuff out of my head," said James. "It's like a second childhood only this is a lot better than my first one."
James has lived a long life. This is advice to anyone looking for happiness. "Do what the hell they want to. I did it," said James. He ships his projects to friends all over the country for free. He says if he accepted money it would feel like a job, and he's had enough of those.
Watch more Zevely Zone content below: