STONE MOUNTAIN, Ga. — Natasha Nelson is a lot of things: a military veteran, a military spouse, an Autistic mom of two Autistic girls, an advocate, a coach, and now a small business owner.
She started her business as a positive parenting coach, called Supernova Momma, in June of 2020, smack dab in the middle of the pandemic.
While someone else might take that as the perfect excuse not to start a business, for Natasha, it became the reason to launch.
"With the pandemic and with knowing that my children have autism, I didn't see a way out. I've always been a person [that believes] you have to make a way out, and I didn't see this ending any time soon," Nelson said.
Nelson left the military when she decided to have kids and eventually left her job at a financial company so she could focus all her attention on them.
"I loved what I did in the military and I really kick butt at it, actually. So, I made being a mom almost my goal and being the best mom I could, being on all those things. But I really missed having that career progression and everything. So I was really getting down on myself," she said.
It was the off-hand comment from a friend that inspired her to step out and create her own business.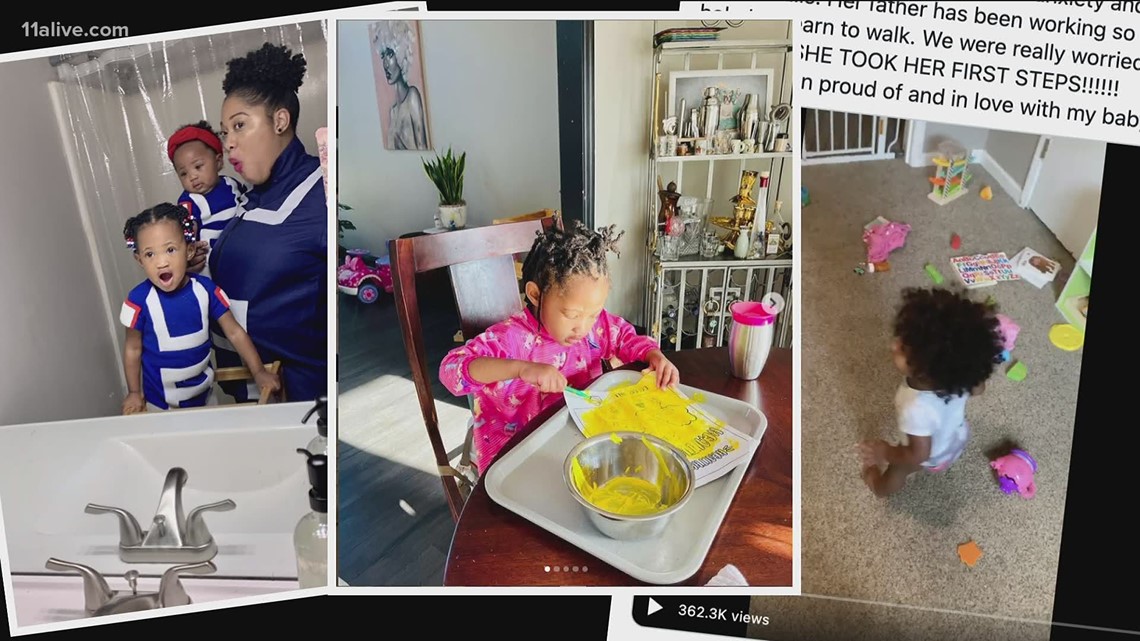 "Everybody always asked me questions about what I did with my girls and how I parented my girls and the different sensory things I put online and someone was like, you know, you should be making money from this. This is your calling. You're already doing it!" Nelson said.
Instead of doing it for free, she started Supernova Momma from her Stone Mountain home to give peeks into her daily life with two Black, Autistic daughters and the struggles and joys that come with it.
As a certified positive parenting educator, she coaches other parents how to incorporate discipline without spanking, yelling or punishing their children.
"You can be kind and firm. The kindness is to respect the child. The firmness is to enforce boundaries that respect for you," she said. "The idea that a child has to feel bad to want to do better is crazy to me because if I feel bad, I don't want to do better."
She caters to the Black and Neurodiverse community, which is defined on her website as "the idea that neurological differences like autism and ADHD are the result of normal, natural variation in the human genome."
"A lot of times people want to say we're all one. We're not. And that's OK. We're different. Celebrate those differences and support the child," Nelson said. "There's a lot of stigma. With that stigma, you don't necessarily want to give the child the support that they need. You don't understand that they do have to be treated differently. And that's OK as long as you're giving them love in that difference."
Nelson's self-imposed mission is to "break the generational curses from both ableism, the systemic ableism and racism in America with how we parent."
She's breaking barriers in all directions.
A Census Small Business Survey shows 89.9% of small businesses experienced a negative effect due to COVID-19. The Small Business Administration reports the decline among black owners is nearly three times the decline among other owners, black women especially.
Nelson will tell you it's not easy but hard has never stopped her before.
To any other woman thinking of stepping out on her own, she says, "Do it! Women are the future. Truly, do it!"