ATLANTA — After over a half-century in business, the oldest Chick-fil-A in the world is closing its doors in Atlanta.
First opened on Nov. 24, 1967 by S. Truett Cathy at Atlanta's Greenbriar Mall, the fast food landscape was vastly altered with the simple idea of the chicken sandwich.
And on Saturday, the iconic original Chick-fil-A served up its loyal customers for one final time.
Chick-fil-A lovers stopped by the historic location for the last time before it closed for good at 4 p.m. Saturday to take in such a symbolic piece of Atlanta history -- and enjoy the food while they were at it.
"I mean, we both love Chick-fil-A, it's a big part of Atlanta history, it's a big part of both of our lives and I think we're just really excited to be able to see this before it closes," one loyal customer named Rachel said.
Despite Truett Cathy having entered the restaurant business in the 1940s and later coming up with his now-famous chicken sandwich in 1961 at the restaurant he owned in Hapeville, he never made that iconic item the centerpiece of his menu until he founded a restaurant located inside a shopping mall that was coined "Chick-fil-A."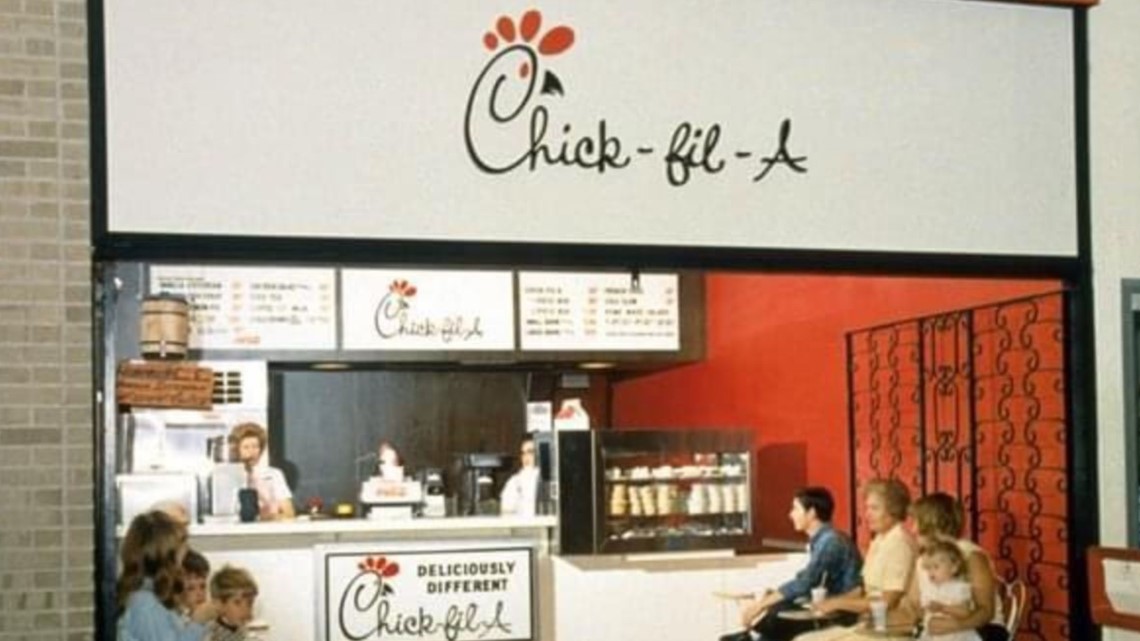 Customers that stopped by the Greenbriar Mall location made sure they ordered what launched this staple 56 years ago.
"I had a number one with the waffle fries also because like it's Chick-fil-A you know?" Rachel said, referring to the classic chicken sandwich meal.
One of the primary reasons it was such a hit, regardless of its now timeless menu, was the fact the restaurant was located inside Greenbriar Mall, which Chick-fil-A called "groundbreaking," according to its website. It pioneered how many modern day food courts are set up today, its website stated.
Another customer that stopped by said the place was "really cool," but that there are still many other Chick-fil-A's that are enjoying massive successes today that people can enjoy, despite the closure of such a classic.
Chick-fil-A would operate solely as a mall food court chain for the next roughly 20 years, before opening its first free-standing restaurant in North Druid Hills in 1986.
It was just 384 square feet, the size of essentially a two-car garage. Despite its small stature, its impact was very grand on the city and thus blossomed arguably the most successful fast food chain that exists today.
Chick-fil-A did not give an explanation for why the location is closing down.