ATLANTA – Foodie Falcon's fans flocking to the game will be able to dine in style while cheering their team, thanks to new partnerships with several Atlanta restaurants.
The Mercedes-Benz Stadium just announced the 13 restaurants and eateries that will be featured as dining options for stadium-goers.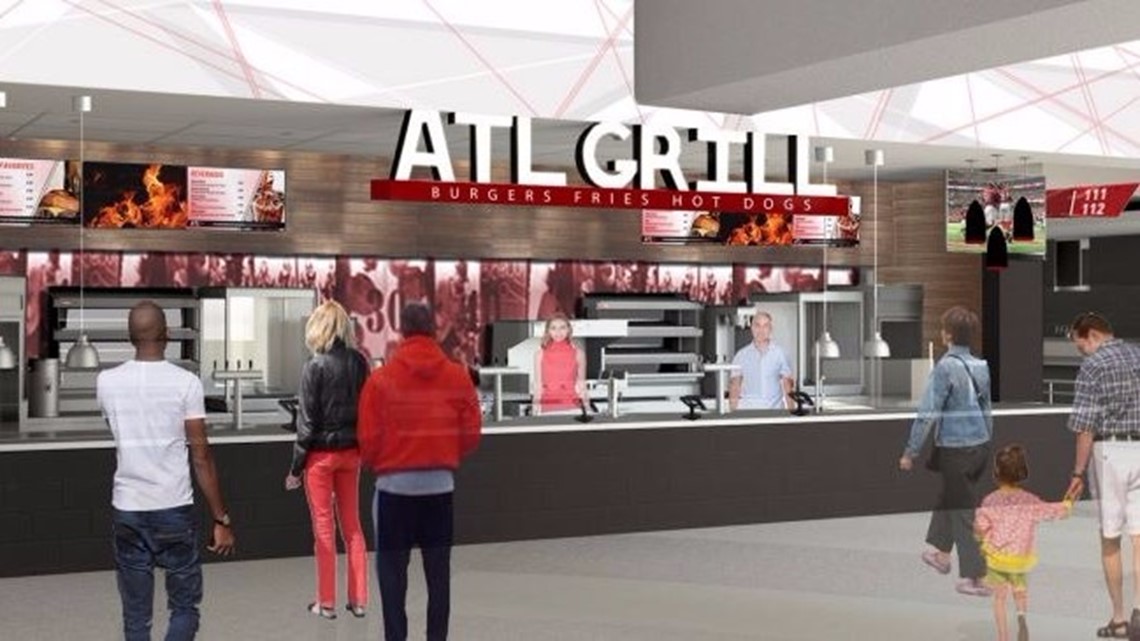 Officials polled more than 4,000 Atlanta Falcons and Atlanta United fans to ask what options they would like to see within the stadium. Featured on the list are Atlanta staples like Chick-fil-A and the Varsity, but also other well-known restaurants.
A full list of partners includes:
Antico – locally owned, authentic pizza
Bruster's Real Ice Cream – fresh daily, handcrafted ice cream
Chick-fil-A – an Atlanta institution
Golden Brown & Delicious – from the creators of ONE. Midtown kitchen and TWO urban licks
Delia's Chicken Sausage – hand-crafted, all natural chicken sausage
Farm Burger – fresh, locally-sourced burgers
Fox Bros Bar-B-Q – local barbeque
Iberian Pig – local, modern Spanish fare
Jim N Nicks – traditional regional barbeque
Kevin Gillespie's Gamechanger – playful takes on American food
King of Pops – Atlanta's own artisanal popsicles
Miss D's Popcorn – local Atlanta popcorn, pralines and sweets
Snackology 101 Market – locally-owned organic foods
Sublime Doughnuts – chef-inspired doughnuts and gelato
The Varsity – iconic hotdogs and an Atlanta staple since 1928
The Mercedes-Benz Stadium is slated to open in 2017.
Mercedes Benz stadium progress reaches major mileston