Happy Cinco de Mayo! Lifestyle expert Mandy Landefeld from Sumptuous Living shares how to fiesta in style!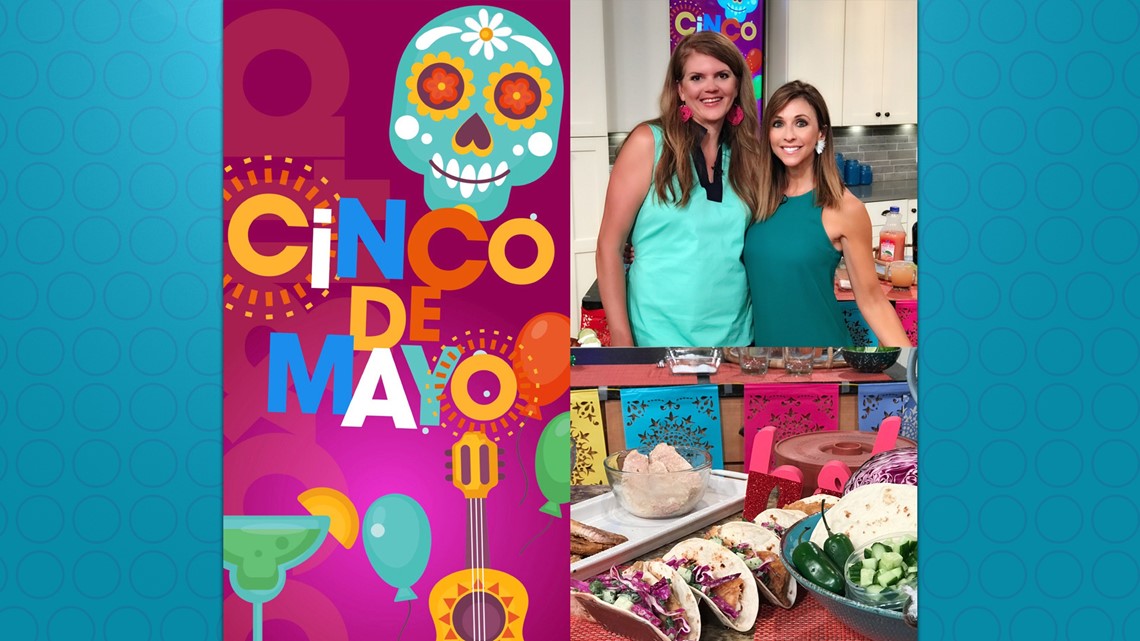 2. Let's talk table... An easy way to make your table look modern and fresh is with lighter colors, natural elements and bits of sparkle here and there. Add succulents and cactuses on your cute linens for a special touch.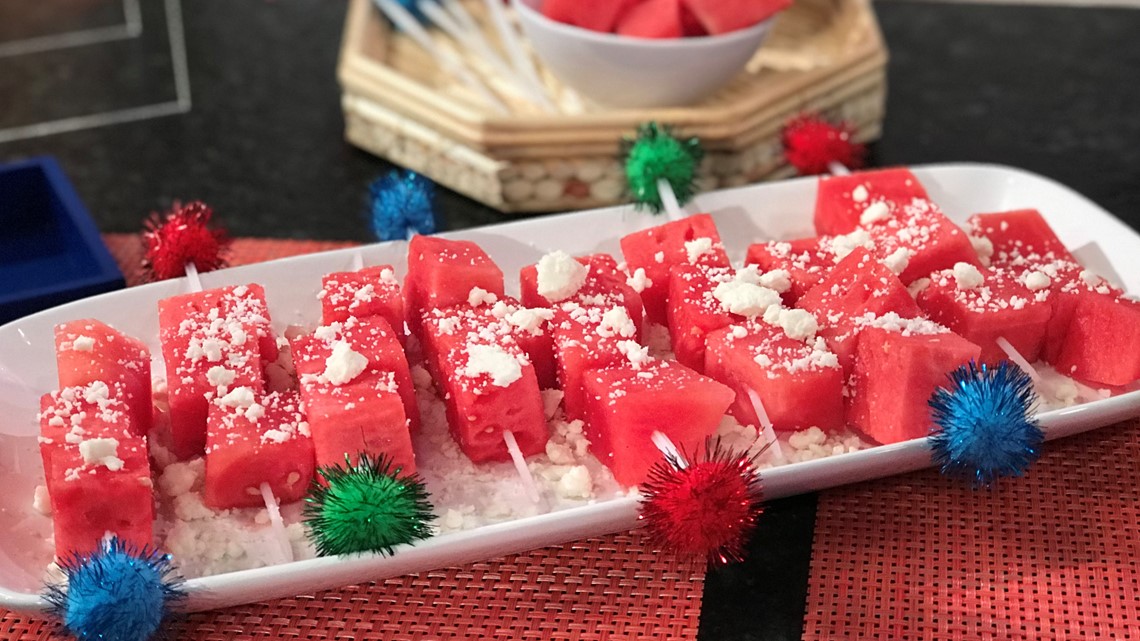 3. Next is the easiest party nibble ever! Cubed watermelon with crumbled cotija cheese on fun fiesta-themed skewers make for an impressive spread without any work!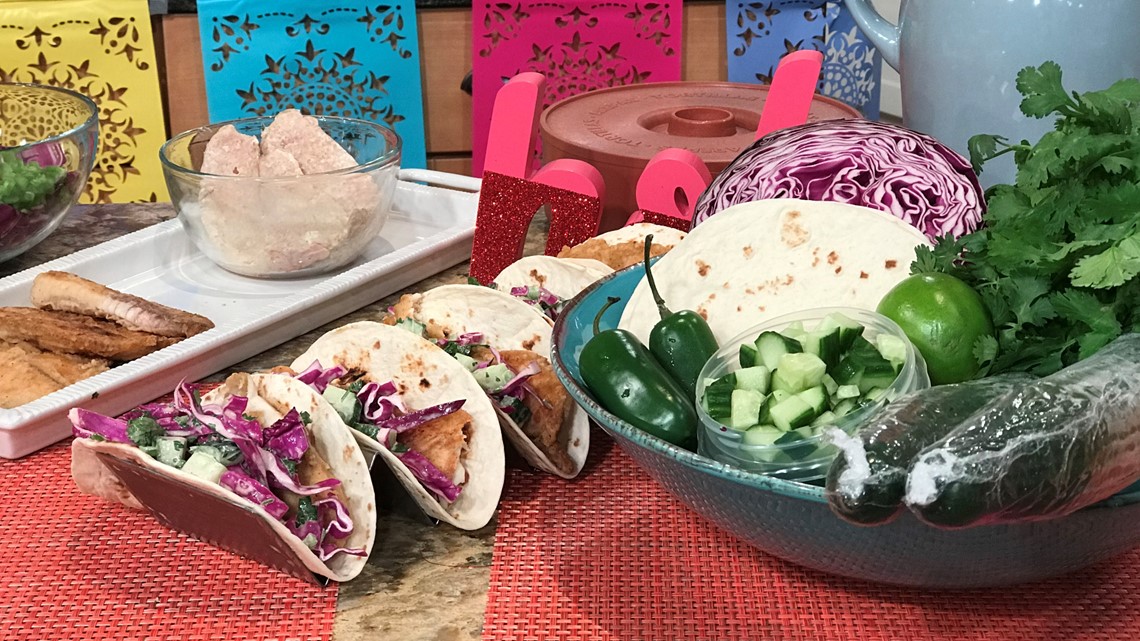 4. Fish Tacos are the lighter and prettier version of their heavy amigos! Simply fry or grill your favorite fish and top with an incredibly zesty cucmber slaw: https://sumptuousliving.net/fish-tacos/ (TIP: Get a taco holder to keep your tacos upright and easy for guests to grab!)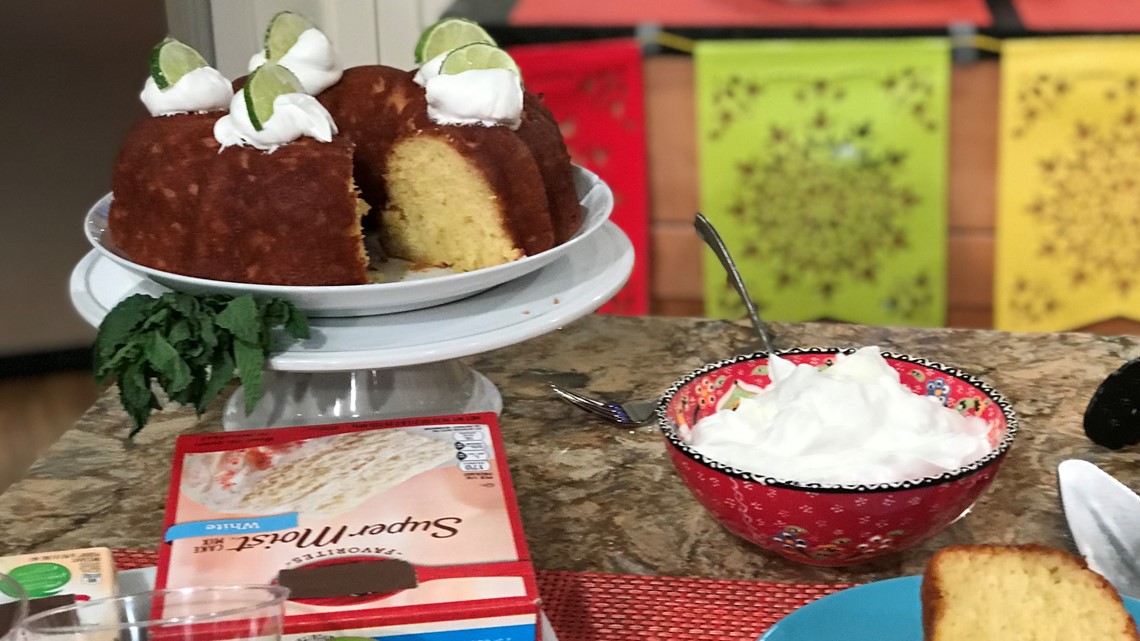 5. Mojito Cake: Just because you are throwing a party doesn't mean you can take a few shortcuts! Doctor up a boxed cake mix to make a cake that will really get the party started! https://sumptuousliving.net/mojito-cake-2/