The heart of the kitchen! Chef Julio Delgado whipped up a fresh Peruvian-style Coconut Snapper Ceviche on Atlanta & Company. Share your recipe inspiration on the A&C Facebook page.
1/2 cup red onion, sliced very thin
2 cloves garlic, chopped
1 thai chili pepper ( or Ajo limo Pepper)
1 teaspoon fresh ginger, finely minced
1 teaspoon salt and white pepper
1 pound fresh snapper cut into 3/4 inch cubes, or thinly sliced.
1/2 – 3/4 cup fresh lime juice, more to taste (3-5 limes)
1 tablespoon lime zest
1 cup coconut milk (whisked until smooth)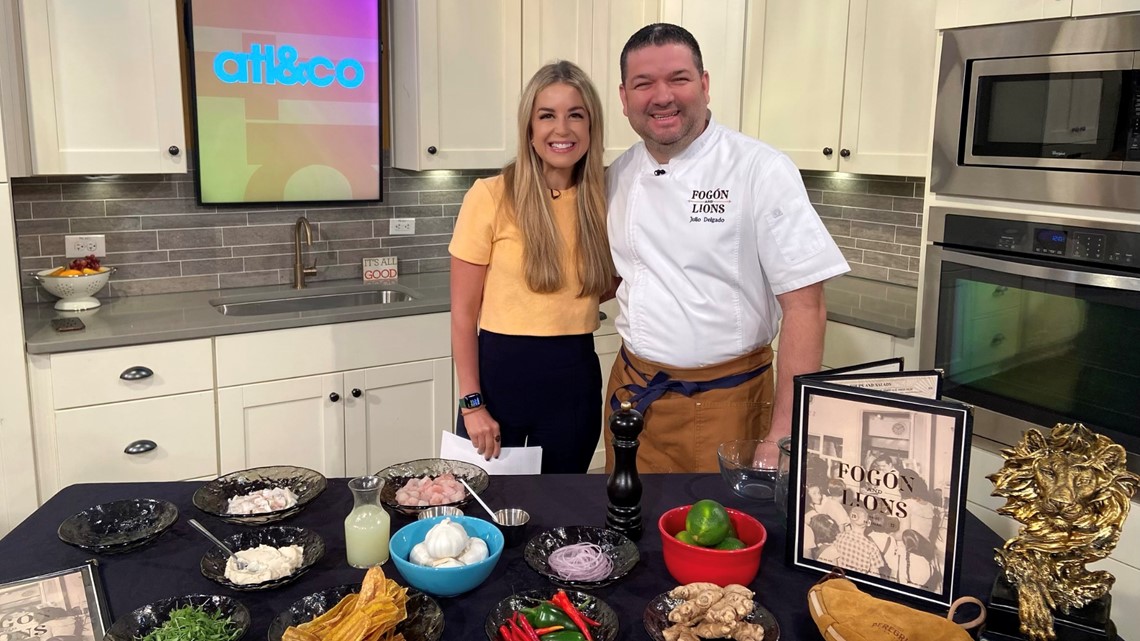 Place the sliced onion in a bowl of generously salted water to soak (to remove bitterness)
Using gloves, de-seed the pepper, and chop two teaspoons ( half a Thai chili pepper) finely. Finely chop the garlic, and ginger. Add the salt and using the flat surface of a chef's knife mash it together until it becomes a fine paste.
Cut the fish and place it in a medium bowl. Gently stir the chili-garlic paste in with the fish, to distribute evenly.
Add the lime juice, zest and coconut milk Stir to incorporate and cover and chill for 45-60 minutes.
Drain the onions and add them along with the cilantro to the ceviche.
Taste and adjust salt and lime, adding more if necessary.
Serve in a small bowl as an appetizer or over rice or greens for a main course.