Taste and Savor's healthy chef Nancy Waldeck shares yummy cookie recipes on 'Atlanta & Company.'
Straight from Chef Nancy:
Whether you are just baking up a batch – or serving them up to your own cookie monster – both these cookies are super easy and just a little bit better because:
A little less butter
A little less sugar – and we're using Raw Sugar
We use whole wheat pastry flour – all the bennies of whole wheat without the weight
Good ingredients like oatmeal, raisins, walnuts
We make our own chocolate chips with deep dark chocolate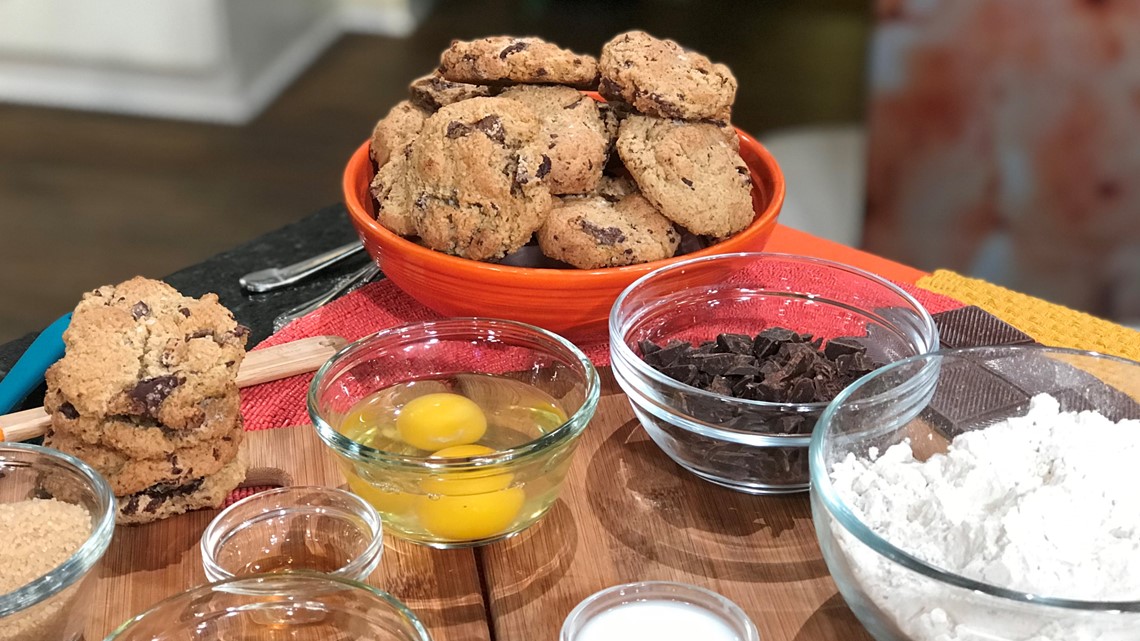 Can I Use Quick Oats in The Oatmeal Cookies?
No, quick oats have a much different texture than rolled oats and would act more like a flour in these cookies. Your homemade oatmeal cookies would wind up being too dry.
Yes, you can freeze both the cookie dough (after it's been rolled into balls) or you can freeze baked cookies. Frozen cookie dough doesn't need to be thawed before being baked, but it'll need an extra minute or two in the oven to cook through. And if you freeze baked cookies, you can reheat them in the oven or the microwave when you're ready to enjoy them.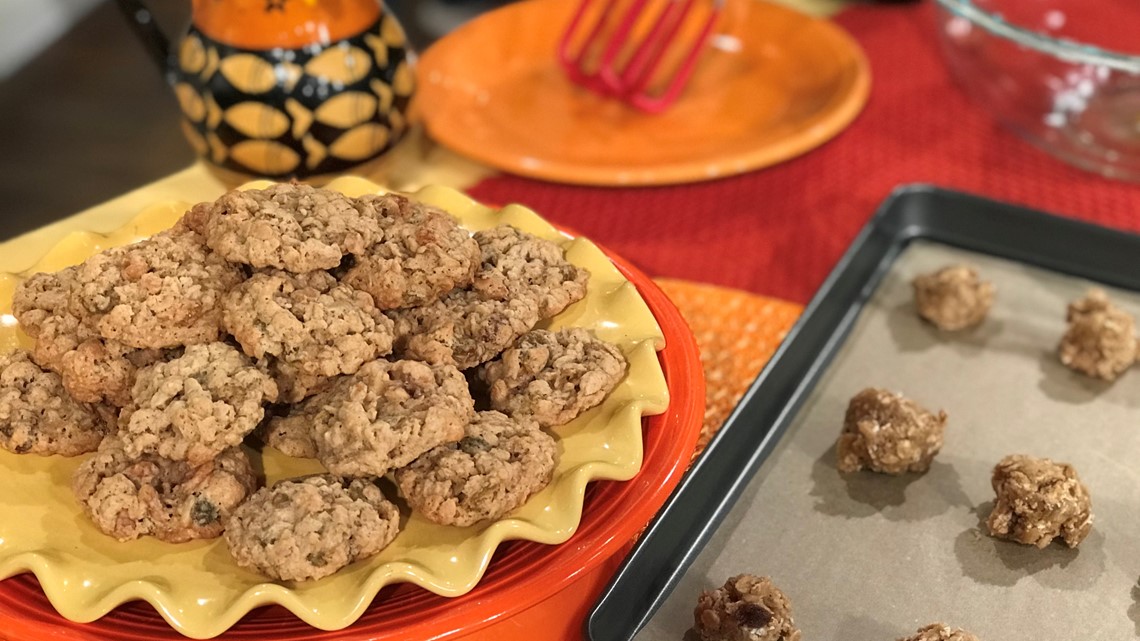 Old Fashioned Oatmeal Raisin Cookies
1 Large Egg
1/2 Cup Unsalted Butter (1 stick), softened
1/2 Cup Brown sugar, packed
1/4 Cup Raw Granulated Sugar
1 TB Vanilla Extract
1 1/2 Cups Old-fashioned Rolled Oats (not instant or quick cook)
3/4 Cup Whole Wheat Pastry Flour
1/2 Tsp Baking Soda
½ Cup Golden Raisins
½ Cup Chopped Toasted Walnuts
Preheat oven to 350F, line a baking sheet with parchment and set aside.
Add the egg, butter, sugars, and vanilla, to a bowl and mix thoroughly for a minute or until smooth and slightly fluffy. Add the oats, flour, baking soda, salt, and stir to combine. Add the raisins and walnuts and stir to combine.
Be generous - use overflowing tablespoon to form mounds and place on the prepared baking sheet spaced about 2 inches apart .
Bake for about 10 to 12 minutes, or until edges have set and tops are just set, even if slightly undercooked, pale, and glossy in the center; don't overbake –cookies will firm up as they cool.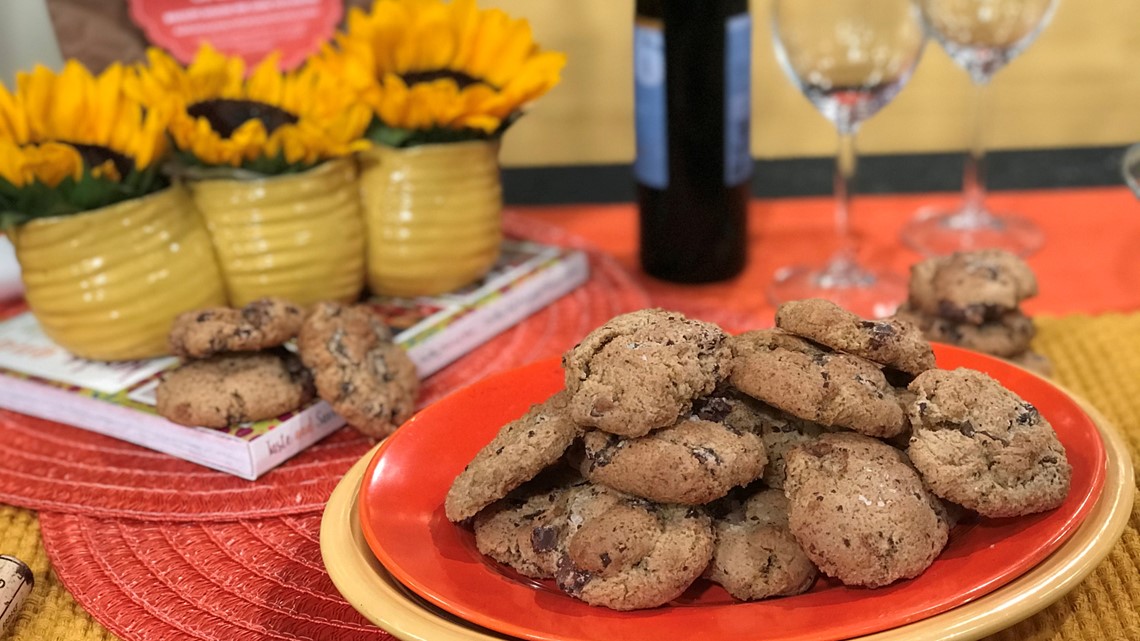 Easiest EVER! Chocolate Chip Cookies – no mixer needed!
2 ¼ Cups Whole Wheat Pastry Flour
1 ½ Tsp Fine Sea Salt
1 Tsp Baking Soda
¼ Cup Extra Virgin Olive Oil
2 Tsp Vanilla
¾ Cup Raw Granulated Sugar
¾ Cup Brown Sugar
2 Large Eggs
1 or 2 TB Almond Milk
1 Cup *Dark Chocolate Chunks
Preheat oven to 375F, line a baking sheet with parchment and set aside.
Combine the flour, baking soda, and salt in a medium bowl and set aside.
Combine sugars, vanilla, and olive oil. Beat in the eggs one a time. Gradually beat in the flour mixture, add in 1 to 2 TB of milk to make the dough smoother (if you feel the dough is too sticky or dry). Fold in the chocolate chips. Roll the dough into balls with your hands and place on the prepared baking sheet.
Bake for 10-12 minutes, until lightly golden and set. They over-bake quickly, so it's better to take them out a bit early if you're unsure. Allow to cool for a few minutes on the baking sheet, move to another surface to finish cooling.
*Dark Chocolate Chunks – use a 70% or higher chocolate bar and break into small chunks about the size of chocolate chips.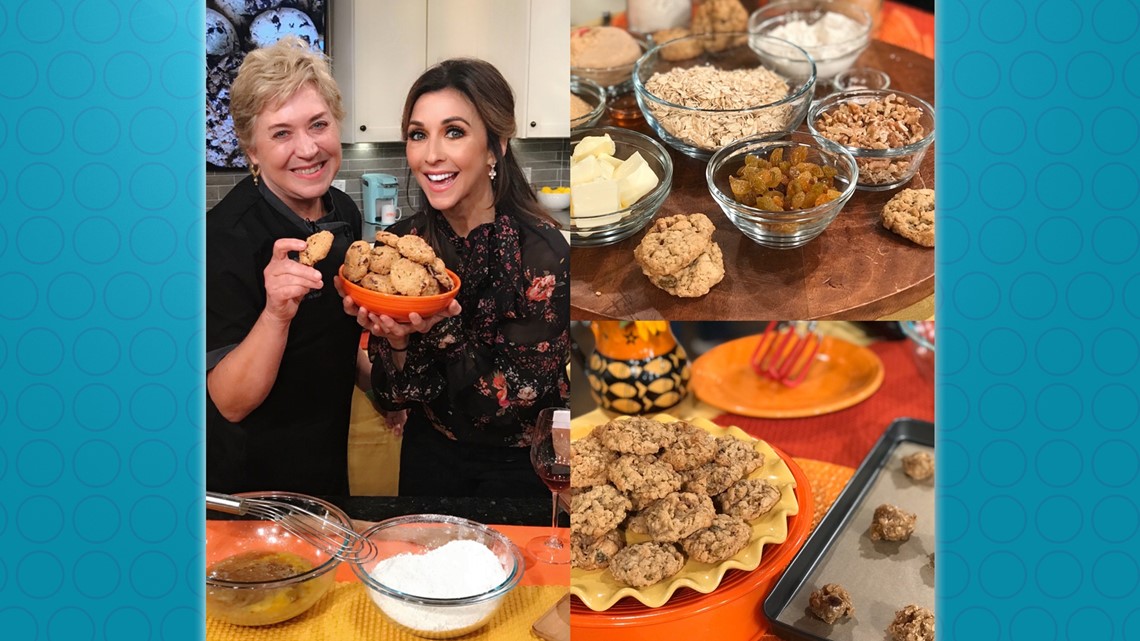 Cookies like the ones we've made today are the perfect dessert or afternoon snack. The only thing missing is a glass of wine! Banyuls is a sweet wine from Southern France that's lush, fragrant and packed with the flavors of black raspberries, cherries and chocolate. Made from 100% Grenache grapes that are picked when very ripe - a perfect small treat next to sweet and delicious cookies like these!