Holiday soup season is underway! Chef Mali Wilson shared a delicious Italian Wedding Soup. Get the recipe below and toast with a festive Corona cocktail.
2 tablespoons olive oil **I would spend the money for the real Italian olive oil it makes the flavor more rich.
1 cup diced carrots (2-3 carrots depending on how large) **I like to dice the ingredients so it's easy to eat.
3/4 cup diced celery 2 large or 3 small stalks
1/2 cup minced yellow onion
1 tablespoon minced garlic
10 cups organic chicken stock
1/2 cup dry white wine
1 cup small pasta
2 tablespoons dried diol
12 ounces baby spinach -- Preferably trimmed. Wash spinach thoroughly.
3/4 pound ground chicken or turkey
1/2 pound chicken sausage, remove skin
2/3 cup Italian style breadcrumbs
2 teaspoons minced garlic (2 cloves)
3 tablespoons chopped fresh parsley leaves
1/4 cup freshly grated Parmesan, plus extra for serving
3 tablespoons milk or almond milk (I don't do dairy)
1 extra-large egg, beaten lightly
Pink Himalayan salt & fresh ground pepper to taste. **I say to taste because I try not to add too much salt for health reasons.
1/2 teaspoon hot sauce of your liking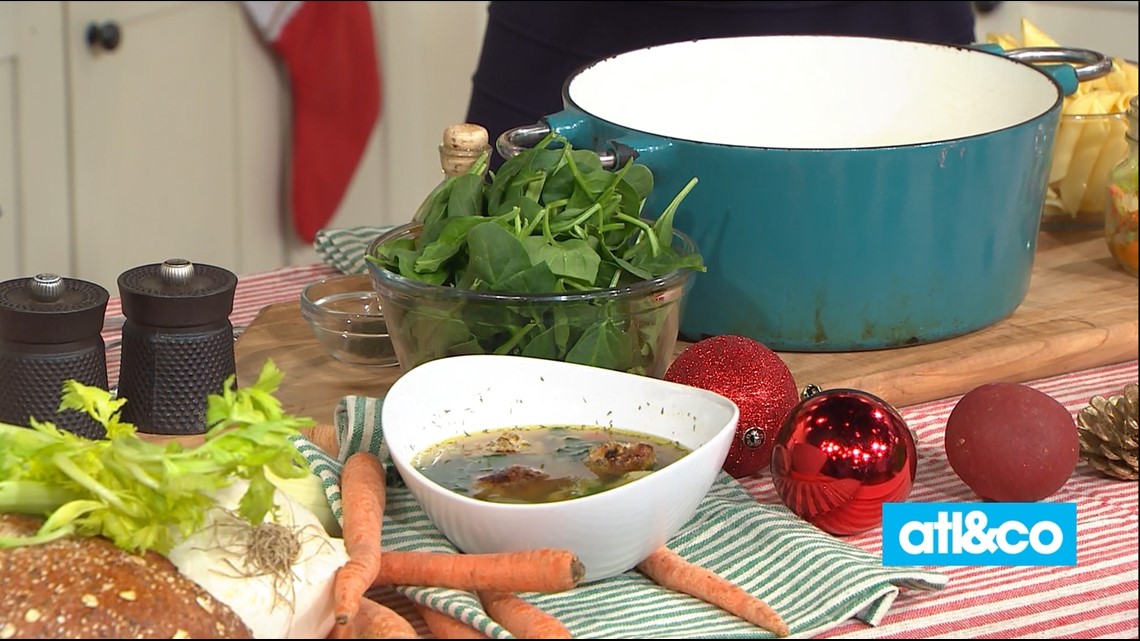 For the meatballs, place all ingredients in a bowl and mix gently with a fork. With a tablespoon drop 1 1/4-inch meatballs onto a sheet pan lined with parchment paper. (You should have about 30-40 meatballs. Bake for 27-30 minutes, make sure you cooked them thoroughly. They should be lightly browned. You can break one open to make sure the middle is cooked through.
Heat the olive oil over low to medium heat in a large soup pot. Add the onion, carrots, and celery and saute until soft, stir often for 3-5 minutes. Add the dill, wine, and chicken broth and bring to a boil. Add your pasta to the simmering broth and cook for 7 minutes or until the pasta is to your liking. Add meatballs to the soup and heat sauce, simmer for 1 minute. Sometimes the broth has high sodium so no need for salt but add pepper. Stir in the fresh spinach and cook for 30 seconds to 1 minute.
Ladle in soup into big coffee cups and sprinkle each serving with a little extra grated Parmesan.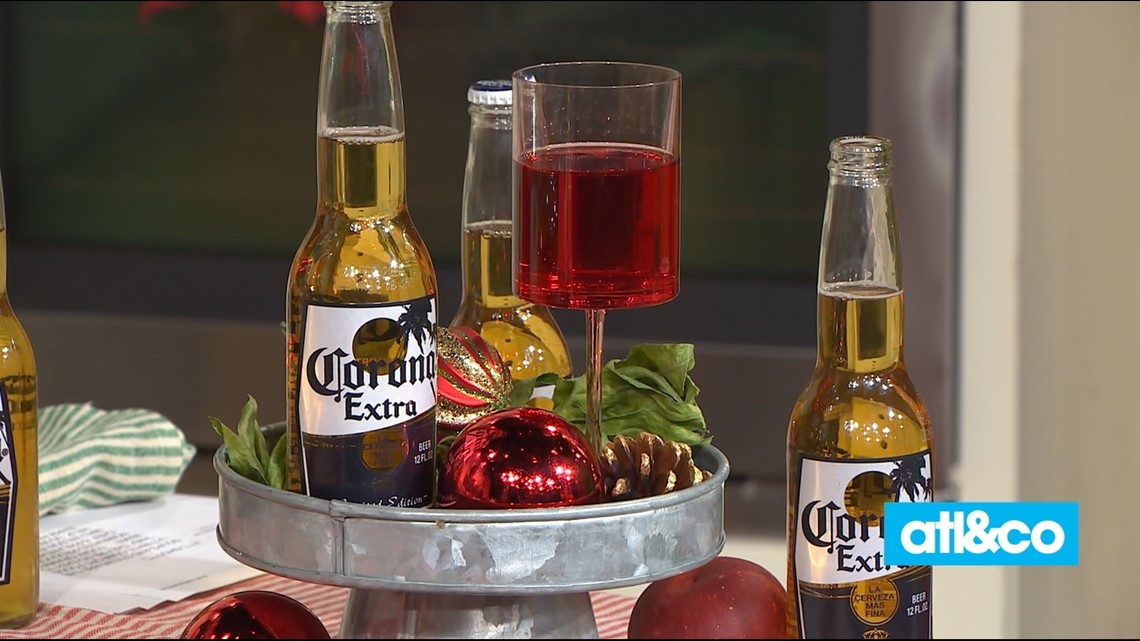 Corona Extra Holiday Cocktail:
Corona Extra, cranberry juice, fresh cranberries or raspberries (frozen), vodka, mint leafs.