Get ready for tonight's BET Hip Hop Awards with this award-winning chili recipe! Chef Mali Wilson mixes up a slow cooker chili, perfect for the star-studded night.
Easy Slow Cooker Modelo Beer Chili
This slow cooker chili is so yummy and can be made with veggie crumbles, ground beef, or turkey. A bottle of your favorite beer (I love Modelo Negra) gives it a rich flavor, with an assortment of pinto beans, kidney & black beans, onion, tomato, jalapeno pepper and spices.
1/2 cup Modelo Negra
One cup ground meat of your choice
1 1/2 cups of an assortment of pinto, kidney, & black beans
8 tablespoons diced onion -- 6 for slow cooker, 2 for toppings
2 cups spaghetti sauce, with garlic added. (Eliminates another ingredient)
One small chopped jalapeño pepper -- half for slow cooker and other for topping
Chili spices -- buy pre-packaged to keep it simple
One large chopped fresh tomato
Try adding crackers, green onion, vegan cheese and sour cream for delicious toppings.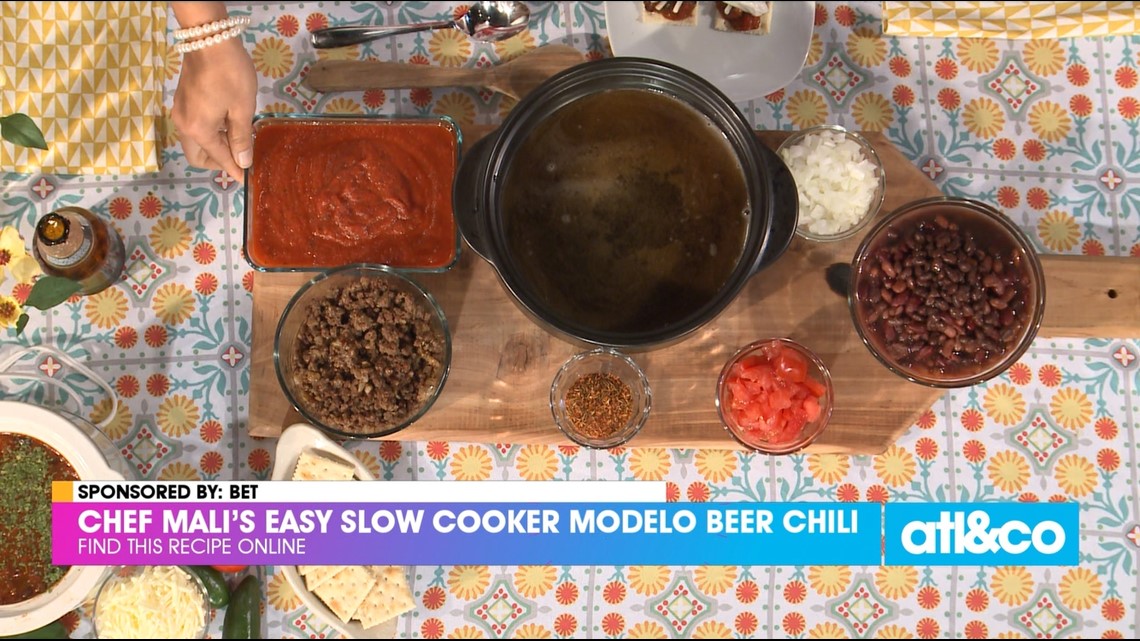 Brown your meat with grilled onions, add to the crockpot (unless it's veggie meat -- wait to add until the end, so it doesn't get mushy)
Add diced tomatoes (drained), spaghetti sauce, beans (drained), jalapeno pepper and beer; chili seasoning and/or salt and pepper to taste.
Lightly stir ingredients
Cook on high heat for 4-5 hours or low heat for 7-8 hours. Reduce heat and remove lid, prior to serving to allow for it to thicken.